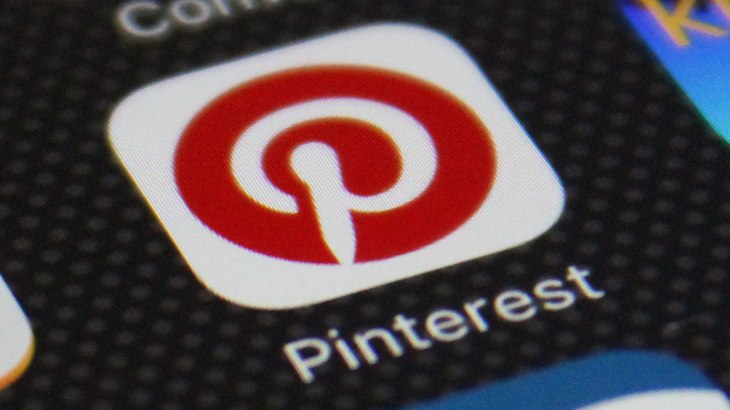 6 Social sharing sites similar to Pinterest
Pinterest is a website and application that works like a virtual board. This board lets you catalog your favorite photos, videos, quotes or even ideas and inventions. Founded in 2010, this image platform is a website that now attracts more than 1.7 billion people per month.
It is one of the best social sharing sites that gives you the ability to share your creative ideas, find new websites, and connect with people who have similar interests to you. Pinterest is very popular with artists, parents, and people who like to craft. Pinterest is free and all you need to register is your Google+ address, Facebook account or email address and a password.
As soon as you're done registering, you can start posting your ideas, photos, or anything else without any difficulty.You can also save what you discover with ease. Pinterest uses the board theme, so when you find something you want to keep, just pin it to your board.
Pinterest is definitely one of the best social media for interesting ideas and such, but there are many others. In our list, below, you can find the best sites like Pinterest. All of these sites will allow you to share your ideas and also save them for future use, and each of them has unlimited ideas regarding inspiration about any topic like crafting, photography and many other areas. So we invite you to visit our list and have fun discovering each of them.
See Pinterest
Juxtapost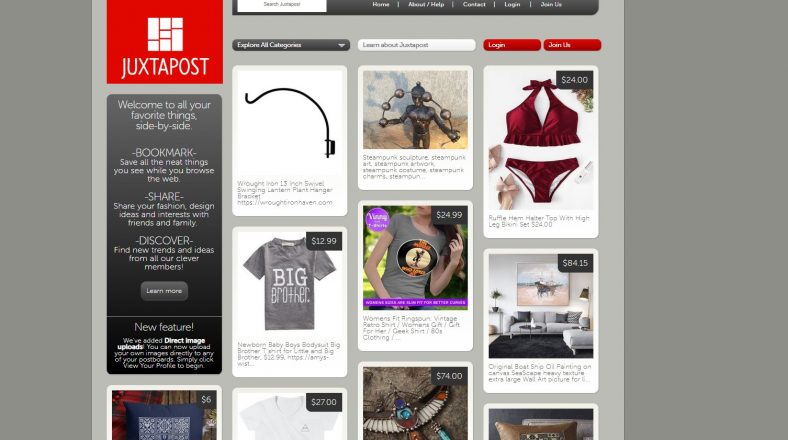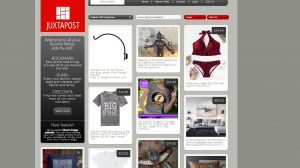 Official Website
One of the great alternatives to Pinterest, Juxtapost has to be on this list. Juxtapost is a website that places all your favorites next to each other on their pages. With Juxtapost, you will be able to share your fashion, your interests or your designs with the people who follow you. You can also discover new trends and ideas thanks to other Juxtapost members.
Plus, if you discover something you want to keep on this site, you can bookmark it with just one click. So, go start a collection of fashion, ideas and design right now.
---
We Heart It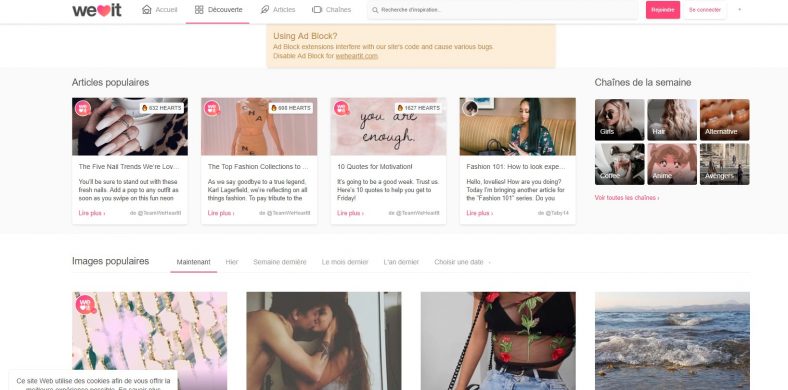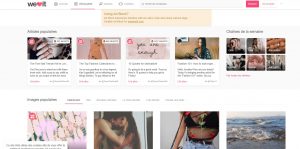 Official Website
We Heart It is one of the best social sharing sites like Pinterest in this list. We Heart It has everything you want, and even more to offer. On this site. You'll find a huge selection of photo art, craft ideas, and plenty of tips for making various items.
This Pinterest-like site is a great place to visit if you're the DIY type or like to find great ideas. Available in over 20 languages around the world, We Heart It is a site you'll have a great time discovering.
---
DudePins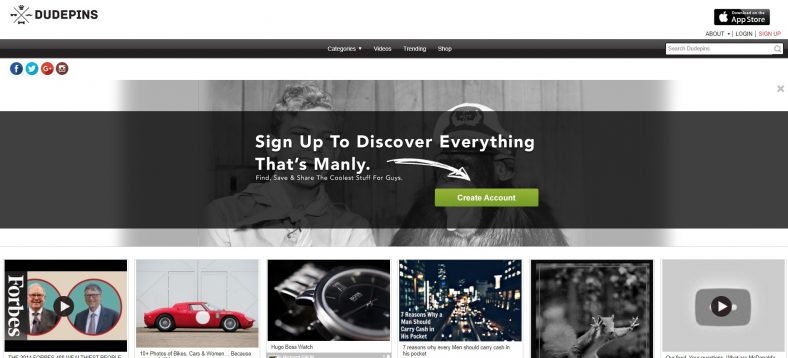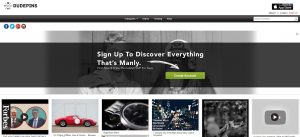 Official Website
Our list of sites like Pinterest has to include DudePins. DudePins is one of the best websites for men. This great social sharing site has a very large selection of men's stuff. Are you interested in finding a new Bacon recipe? If so, you've come to the right place. If you are a man, we guarantee you will never want to leave DudePins.
---
Liquirious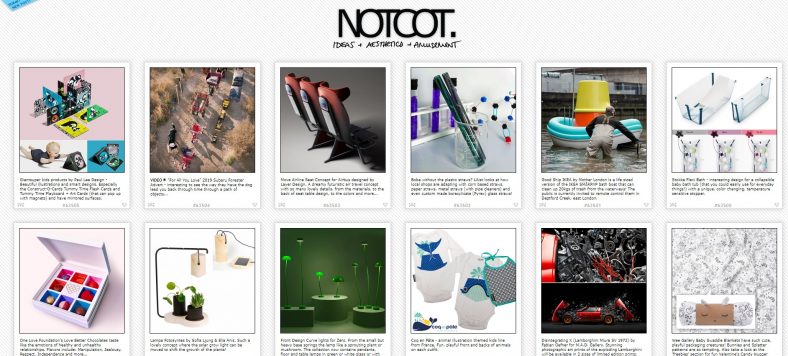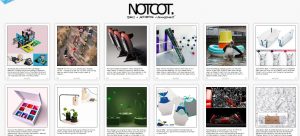 Official Website
Liquirious is a great addition to this list of sites like Pinterest. This website reaches about 5 million people a month. Liquirious is for what to drink, not what to eat. This site has thousands of drink, cocktail, or juice recipes to discover.
As soon as a new recipe is released, it is added almost automatically on the Liquirious website. Liquirious is very similar to Pinterest, but for drinks. You won't be able to save individual posts, but you can save them to go back and view them quickly.
---
Gentlemint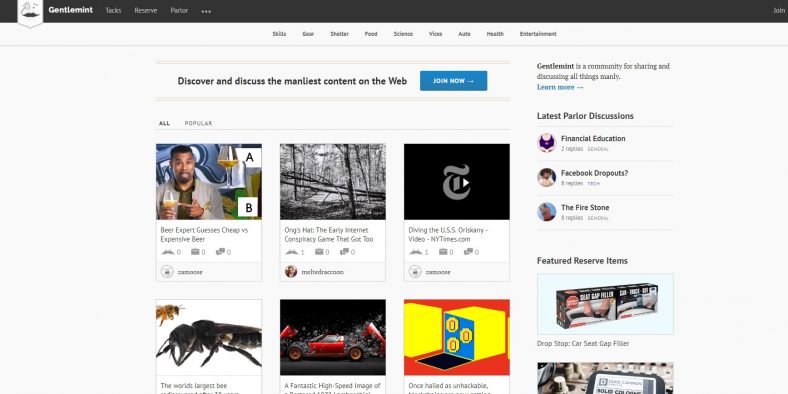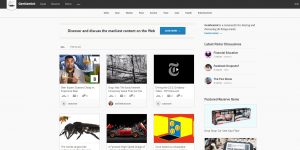 Official Website
Gentlemint is another alternative to Pinterest that was created for men. This site lets you post almost anything that is considered for men. Gentlemint is a very classy website and is considered to attract sophisticated users.
On this site you can find survival tips and ideas, project ideas and lots of whiskey. Gentlemint is completely free and despite the fact that there is less traffic than the previous sites, you will feel like you are part of an elite men's club.
---
CraftGawker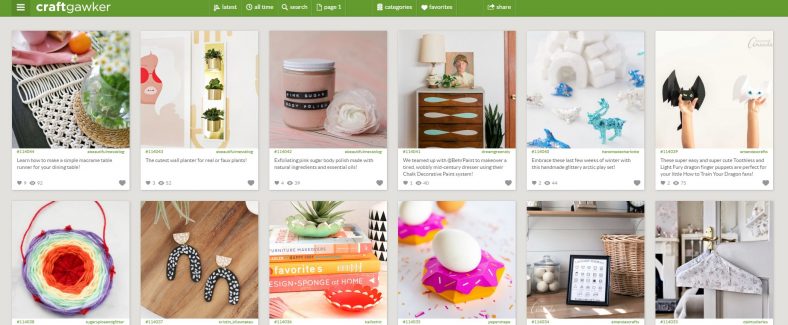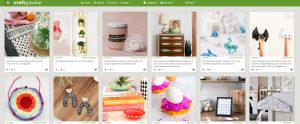 Official Website
For the last of this list of websites like Pinterest, we have to include CraftGawker. CraftGawker is a great place to find art inspiration and great ideas online. On the CraftGawker site, you'll find art projects for kids, do-it-yourself ideas for the home, crochet plans and much more. Very simple, just read the article, and then follow the steps one at a time.
If you have created something great with your 2 hands, you can send a message to share it with other CraftGawker members. The millions of active users will be happy to discover your creations.