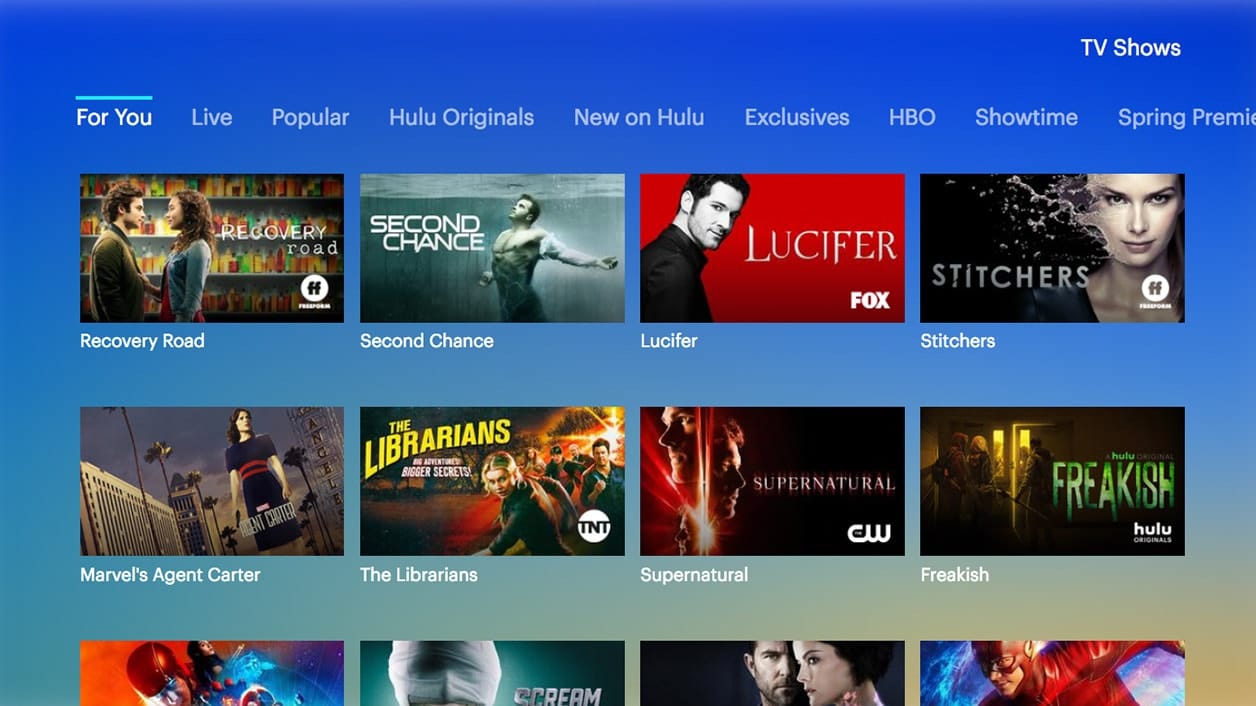 7 Streaming sites like Hulu
Hulu is the place to go when you want to recapture the time you lost with your TV series. Current episodes and past seasons are available with Hulu as well as streaming TV in real time. There is a huge selection of categories to choose from, so everyone in the family will be able to find something to listen to that they will enjoy. If it's sports you're interested in, you won't be left out, as Hulu offers over 50 sports streaming channels.
Movies are added every week, from classics to long-awaited novelties. Kids of all ages can enjoy shows such as Curious George and The Super Nanas. And if you're looking for something original, Hulu offers exclusives that are sure to please.
What most of us have a hard time dealing with on regular TV are the endless commercial breaks that never end. With Hulu, you can pay for a subscription and forget about the interruptions. There are two types of subscriptions available: Hulu lets you stream to your favorite devices, and you can include an accessory that will allow you to eliminate commercials.
Hulu's family subscription gives you access to all of your favorite sports, live TV, news channels, family shows that also include young children as well as their huge bank of series shows and movies to stream. Also, there are many other sites like Hulu where you can compare options that interest you. So we invite you to check out our list of Hulu alternatives and choose the best one for you according to your needs.
You can see the list of legal streaming sites.
See Hulu
Sling TV
THE SITE NO LONGER EXISTS
Sling TV is a very attractive alternative to Hulu. You start with the service you want and then add the extras you want later. You'll find comedies, children's shows, news and movies. Instead of having conventional cable that forces you to pay for a dozen channels that don't interest you.
Take advantage of the free trial and discover the benefits of pay-per-view. If you speak Spanish, you'll find a great Spanish package filled with soccer, family shows and soap operas.
---
Crackle
THE SITE NO LONGER EXISTS
Crackle is a website like Hulu that offers Hollywood movies and TV shows for all tastes. Crackle is free, but you will find commercials.
You'll be able to watch your movies and shows with TV, a tablet, a game console like Xbox 360, PS4 as well as a streaming player like Roku or Chromecast. Crackle's content is provided by Sony, so the catalog is huge. Action, drama, suspense, or comedy, it's all there and waiting for you.
---
Netflix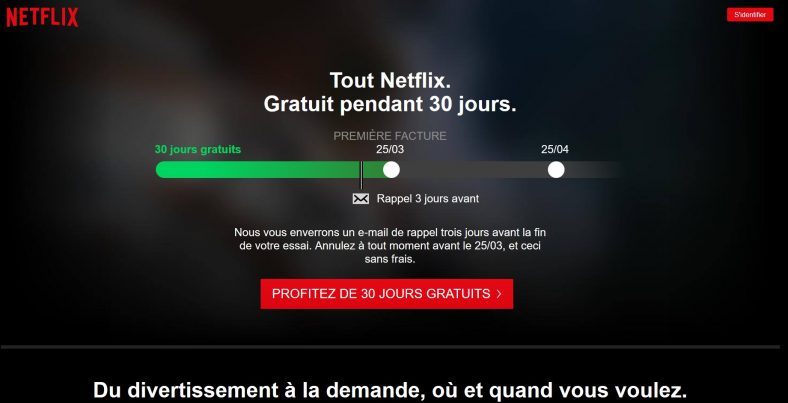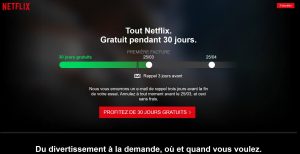 Official Website
Quite simply, the king of Hulu alternatives, Netflix has become a monster, and has nearly 52 million people signed up for their package in the US alone. You can stream their content to your TV, game console, Mac, mobile or even a tablet and then listen to it, no matter where you are.
There is no time contract so you can cancel your subscription at any time without any difficulty directly online. You won't find any commercials, you can also pause and rewind as you wish. Even better, Netflix has added an option that gives you the possibility to record what you want and then listen to it wherever you want without the need for internet.
---
Redbox
THE SITE NO LONGER EXISTS
If you don't want to sign up like most Hulu-like sites require you to, there is always the option of just paying for what you watch. Redbox is a DVD and Blu-ray rental service where you can watch the latest Hollywood releases as well as play the new games available online. On this Hulu-like site, you can search for what's available and then read the synopsis and choose what you want.
Then you will just have to enter your postal code. If you like their service, you can sign up and every time you rent a movie, you will accumulate 10 points, so when you accumulate 100 points, you will get a free rental. Depending on your location, you may need a VPN service to use Redbox.
---
From
THE SITE NO LONGER EXISTS
Another great alternative to Hulu, Vudu is one of the options that should be looked at closely. Movies and TV series are available without any subscription required from you, some for free with commercials and many movies are offered with ultra high definition.
Two options are available to you, in digital format where you can rent a movie or buy it, or you can simply buy a DVD or Blu-ray disc. Two options are available to you, in digital format where you can rent a movie or buy it, or you can simply buy a DVD or a Blu-ray disc.
---
HBO Now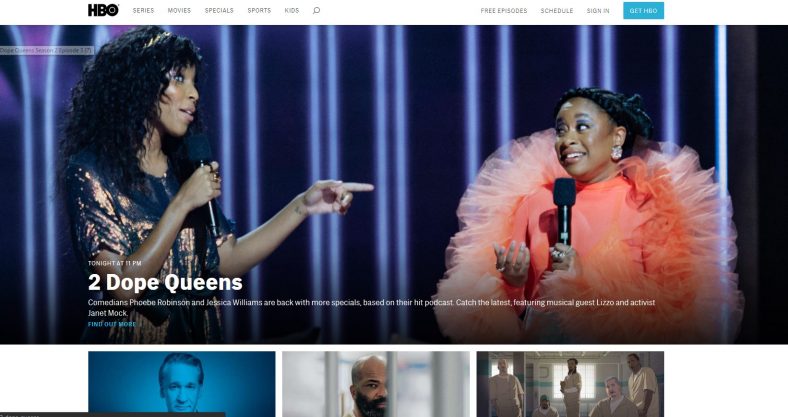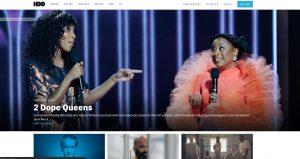 Official Website
With HBO Now, you will find an entire library of original series, as well as a large selection of documentaries and interesting movies. Everything can be watched with a computer, a tablet or a digital media player. This alternative to Netflix and Hulu has about 2.4 million subscribers, many of whom have joined to watch the latest season of Game of Thrones. Go visit them, you can enjoy a free trial month with no TV package required.
---
Mubi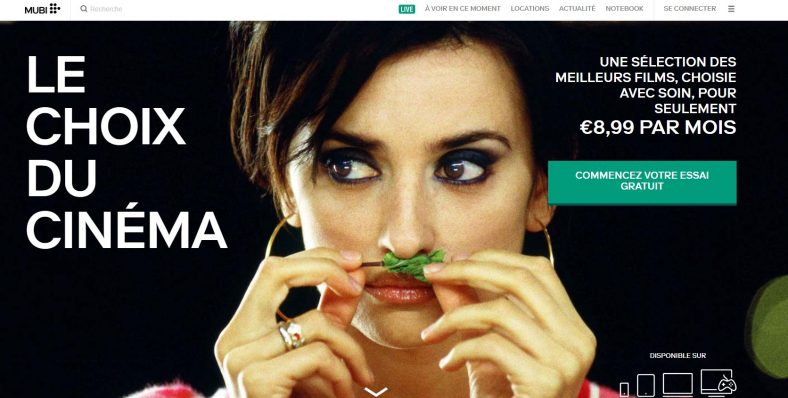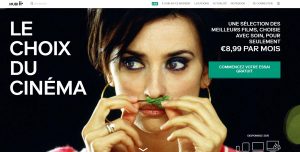 Official Website
Mubi is a website like Hulu, where you can watch great movies, Mubi is the place where you can watch classics, cult movies, award winners, and movies from around the world.
Alfred Hitchcock, Jean Renoir, Lewis Milestone and Paul Schrader are just some of the famous directors you can watch with Mubi. You can also download online if you want to watch your movies without an internet connection. Also, all movies are offered without interruptions or commercials.