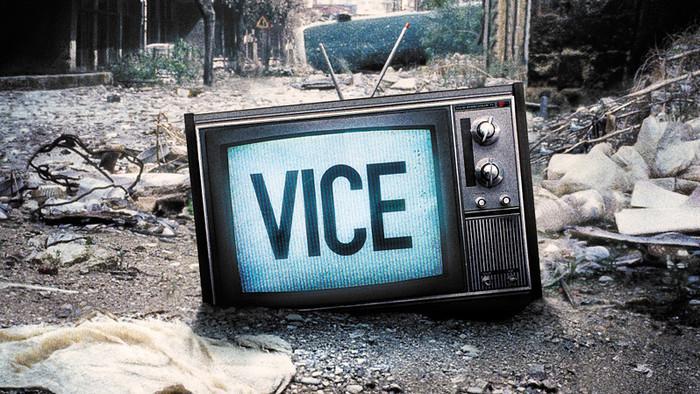 5 Online reporting sites like Vice Media
Vice Media is a video media that has met all the possible and impossible challenges. Vice Media was founded in 1994 as The Voice of Montreal in Montreal, Quebec, Canada, and has grown to become the largest video media on the planet. Absolutely fascinating, they offer documentaries of the highest quality.
If you're an educated reader who leans toward the independent press, Vice Media is the place for you. You'll find credible reporting, filled with extensive and detailed research.
Nowadays, finding a freelance journalist is not an easy task, but we have to admit that Vice Media has managed this feat several times. With more than 450 people working for Vice Media in 2016 and located in more than 50 countries, we can be sure that we haven't heard the last of them.
Also, we've done a good job of researching and finding you some great alternatives to Vice Media. So if you want to have even more choices and enjoy the best French newspapers online, we invite you to visit our list of sites like Vice Media here below.
See Vice Media
Arte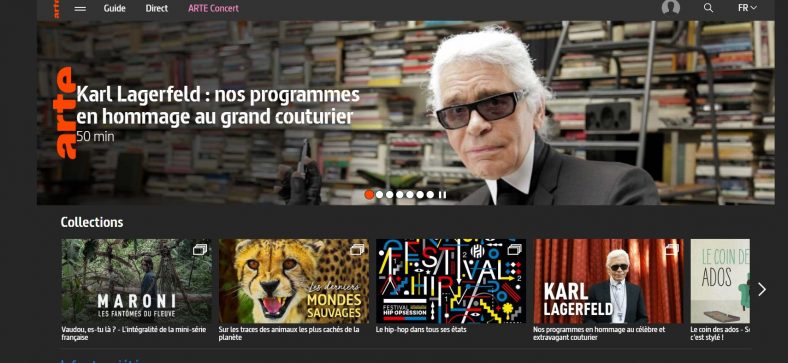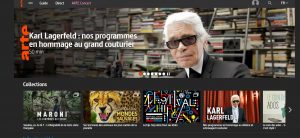 Official Website
Very similar to Vice Media, Art will welcome you with a very user-friendly interface and will offer you documentaries worthy of the National Geographic. You will find a lot of information on current events, movies and a great choice of various categories. So whether you're looking for a great documentary on Peru or extraterrestrial life, Arte is a site you'll enjoy discovering.
---
Spicee
Official Website
In the same line as Vice Media, Spicee is also a media of great reports and investigation. Totally independent, Spicee offers documentaries without any restriction, and always with very interesting subjects. As Spicee does not live on advertising, you will have to pay a monthly or annual subscription or pay for on-demand viewing. But don't worry, the price is very reasonable and for the quality of the documentaries that will be offered.
---
Melty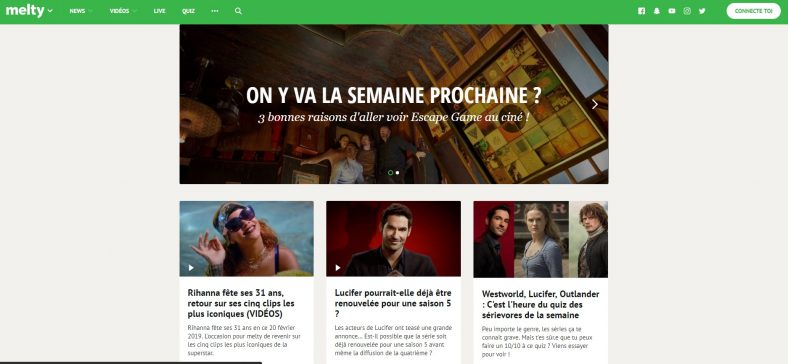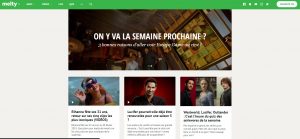 Official Website
With over 18 million visitors per month, Melty is also a site like Vice Media that you owe it to yourself to discover. Melty offers news more focused on young people from 18 to 30 years old. Games, new trends, TV series or music are always presented in a cool and positive way.
With a wide range of categories to choose from, Melty will make sure you have a great time. Whether it's for listening to a report or for their humor category, or for the sports or discovery section.
---
Daily Geek Show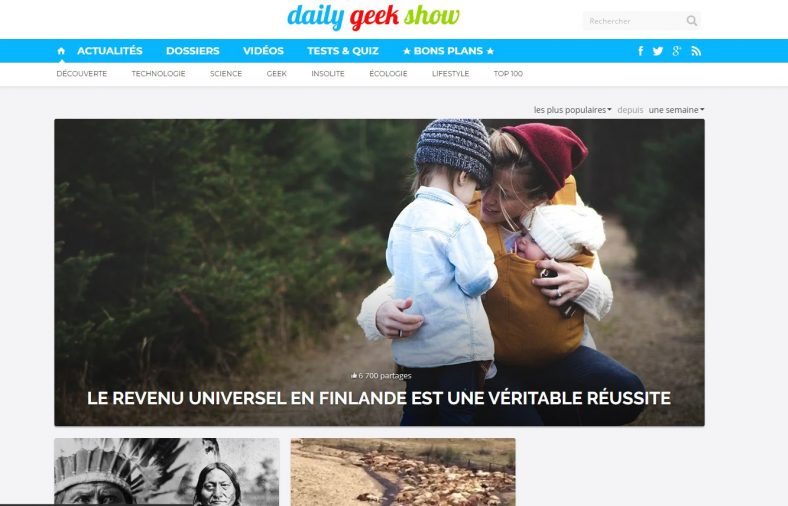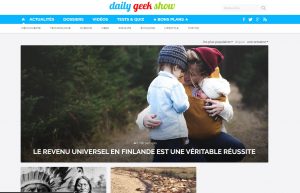 Official Website
Simply remarkable, Daily Geek Show is a website that you must go and discover. You will have the chance to discover beautiful videos, and various categories such as science, unusual, technology and much more.
Daily Geek Show also offers high quality features that you can also easily share on social networks like Facebook or Twitter. So if you want to find a good alternative to Vice Media, Daily Geek Show is a great option for you.
---
BuzzFeed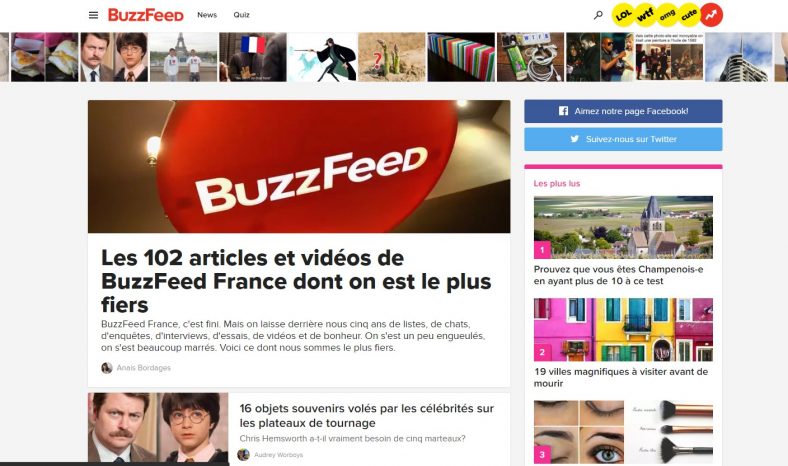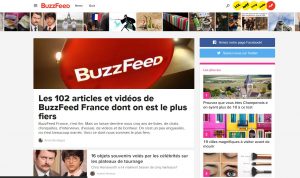 Official Website
To finish this list of sites like Vice Media, our choice was not very difficult to make. Indeed, BuzzFeed is simply full of information on many subjects and you will find very interesting categories and beautiful pictures. So if you want to discover a good website that offers a great choice of articles, we suggest BuzzFeed.