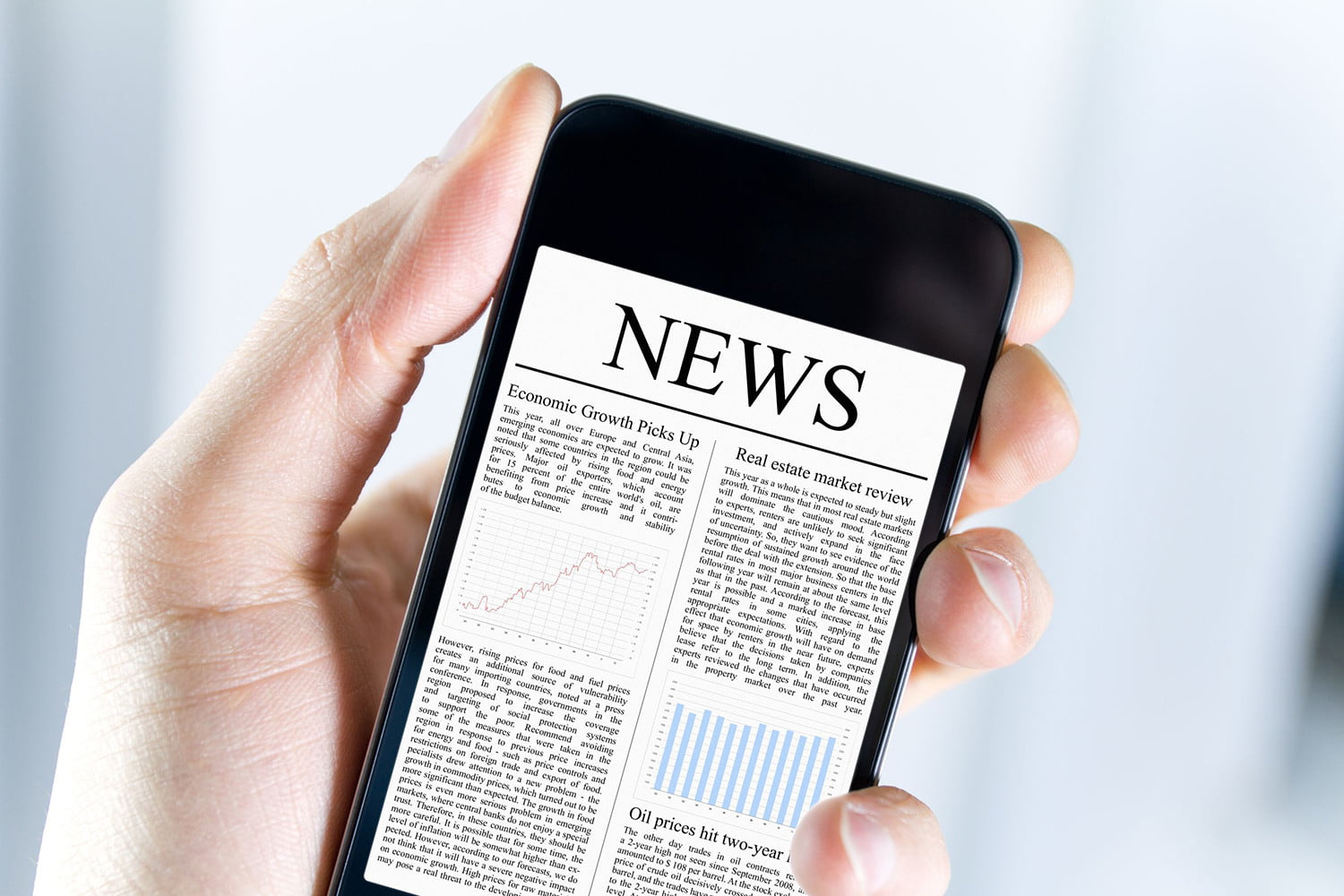 The best international free press sites
Who owns the mainstream media? Without naming them, we can often see that their messages are almost always in tune... Mass manipulation ? Reflection of reality? But which one? That of the West or the East?
In short, on one side of the planet as well as the other, the media will be very persuasive in making you understand that we have to go feast along the borders of some country for our own safety. If you don't feel like watching the polluted information that is repeated every fifteen minutes on the big TV channels, SiteAs can help you see things a little more clearly.
There are nowadays very good information websites, which let's say-they, frankly, are not governed by their sponsors. Take advantage of our research to discover the best non-manipulated news sites and see the news from a totally different angle.
The rabid sheep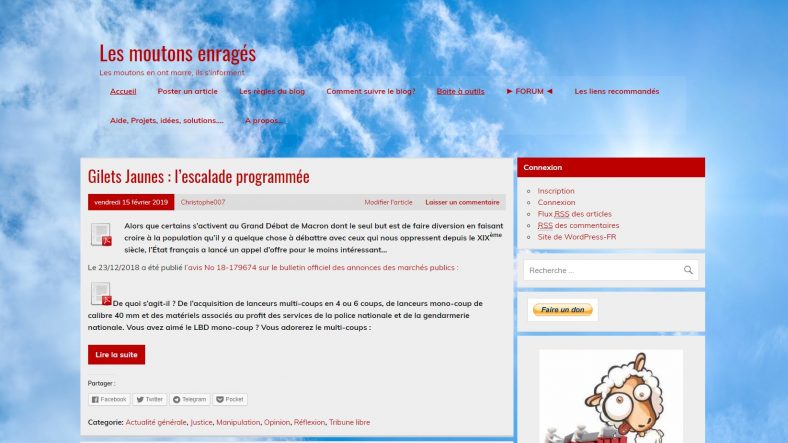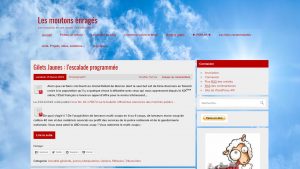 Official Website
If you haven't had the chance to see the Mad Sheep, you owe it to yourself to visit them. This excellent site will excite you from your first visit to their web page. With excellent files in several different categories, such as geopolitics, conspiracies and theories, big brother/securityYou will have the chance to read high quality articles filled with relevant information.
Moreover, Les moutons enragés offers you a very lively blog that will allow you to share your ideas with people who are just as passionate as you are.
---
Jacob's Ladder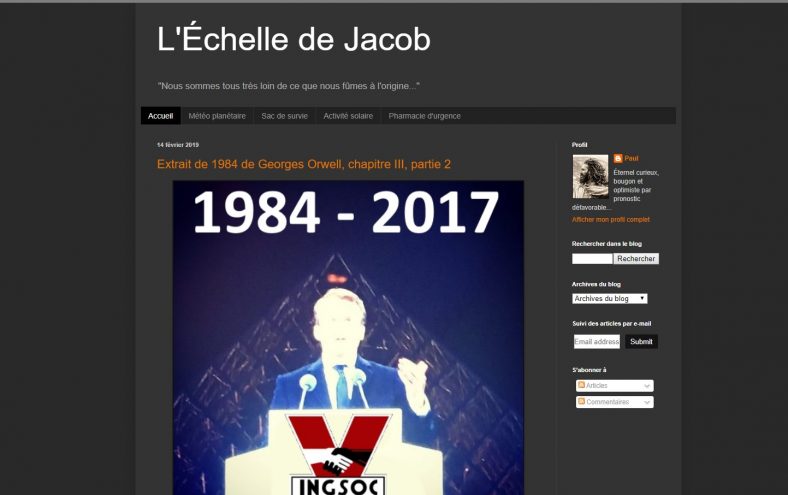 Official Website
 For every end there is always a new beginning. - St Exupery.
This is the kind of sentence that will hit you in the face when you have had the pleasure of clicking on Jacob's Ladder.
This free information site is in my opinion one of the most attractive, simply because of its diversity of subjects. The topics always of the moment can strike as much on one side as on the other, but let's say that by scrolling down the page we will soon select a blog or video documentary that will captivate us.
---
Le Saker Francophone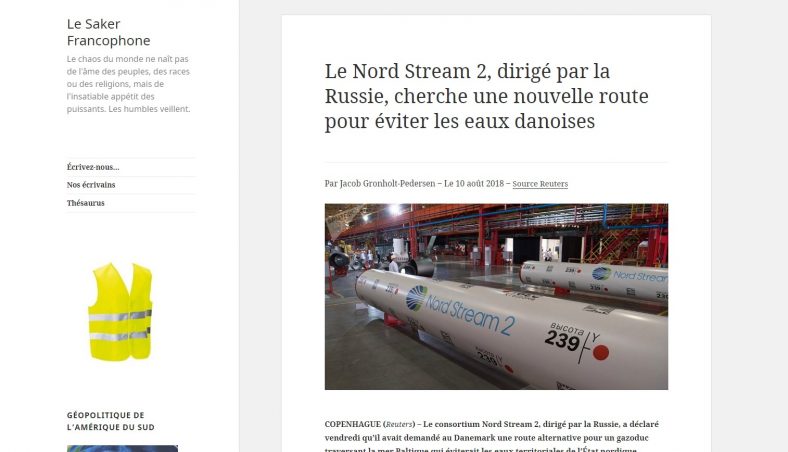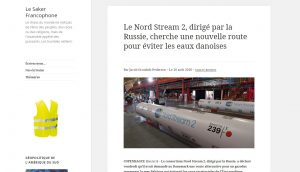 Official Website
Le Saker Francophone is without a doubt a free press site that you are sure to enjoy. Le Saker Francophone offers you high quality analysis of geopolitics, current conflicts and what goes on behind the scenes of power. So if you want to be well informed and above all without manipulation, Le Saker Francophone is an excellent choice for free press site.
---
Globalization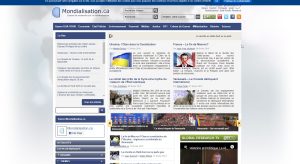 Official Website
Mondialisation is a free news site that will inform you in a different way about the war in the Middle East, and conflicts all over the world. It also covers all the major issues of the day, including the economy, the environment and justice. Founded just before the events of September 11, 2001, Mondialisation.ca has been able to join the big names in the international free press.
---
Investig'Action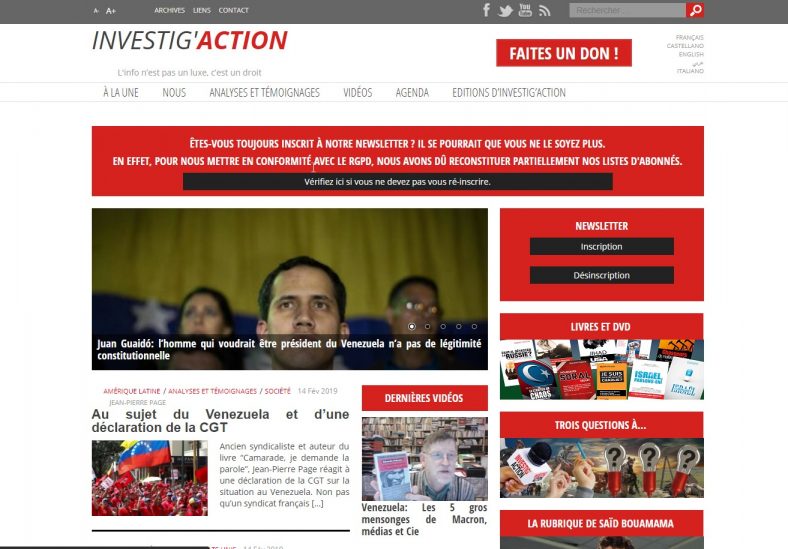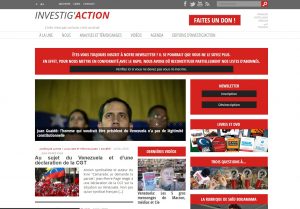 Official Website
Here is an independent press site that will not leave you hungry for more. A lot of analysis, testimonies and very good videos. This site was founded in 2004 by Michel Collon (writer and independent journalist) who was able to put together an exceptional team. Translated into 5 languages, you will become addicted to it quite quickly.
---
Sputnik News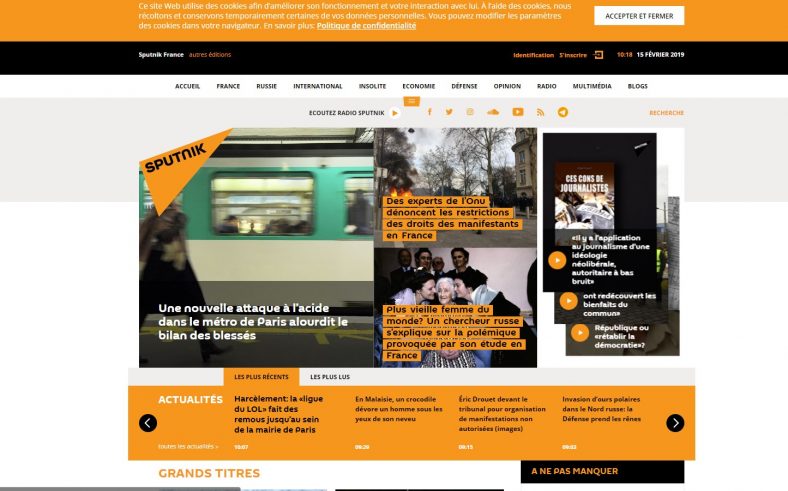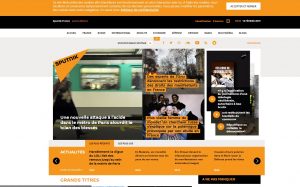 Official Website
Translated into several languages, we can truly say that Sputnik News is one of the great news organizations and that the term free press international fits him like a glove. This is a site with a lot of content and very interesting blogs.
Sputnik News as its name suggests is focused on the greater Russian Federation. It also features breathtaking photos. Launched in late 2014, this international free press site, although very young is a must-see.
---
Oulala
THE SITE NO LONGER EXISTS
Having columnists in Europe, Africa and both Americas we can say without exaggeration that oulala.net is to be taken seriously. We find a lot of world-class information and analysis on many hot topics around the globe.
In short, if you wish to develop your knowledge on the current conflicts or others, this site of free and independent information will fill your expectations.
---
Mediapart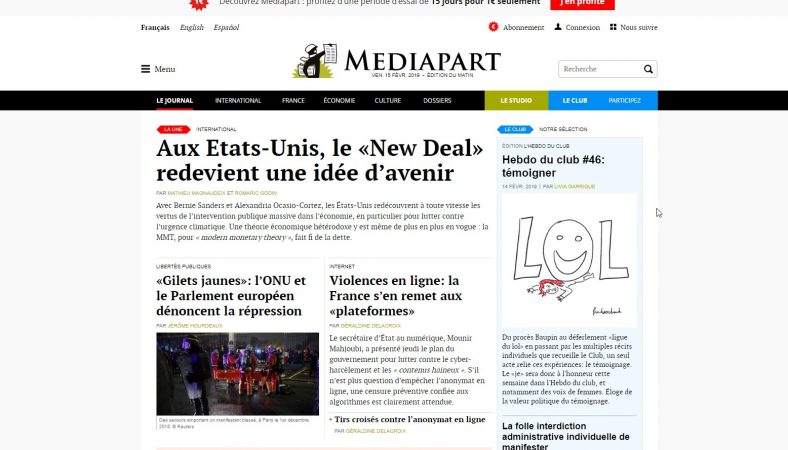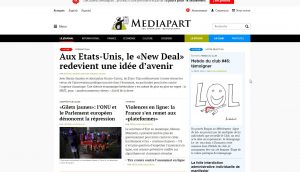 Official Website
Mediapart is an independent news paper, available in French, English and Spanish. There are very good reports on all levels. Whether it is about national or international politics, economy or culture, mediapart.fr is an international free press site that deserves to be taken seriously.