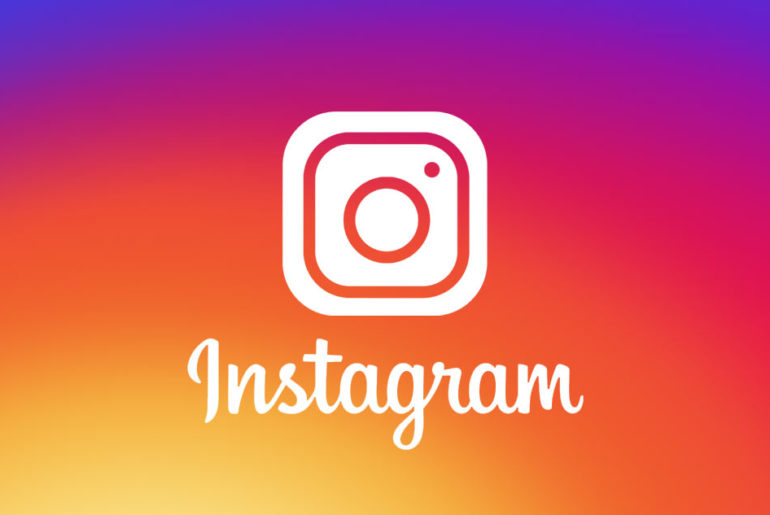 Best photo applications like Instagram
That connected with others, sharing photos, and transforming your popular photos with filters is very easy to do with Instagram. This photo filter application called Instagram is available for cell phones, tablets, laptops as well as for Macs and PCs. Instagram is one of the best applications to share your photos, videos, comments, publicly or privately.
Use keywords to make it easier for others to find your posts. Launched in 2010, Instagram started with a simple free version, which is still free to this day. All you need is a valid email address to register and wait for verification before you can start. Once finished you can start uploading anything you want.
Use this service for your company, show your hobbies or share with friends and loved ones. Instagram is one of the easiest free applications to connect with millions of people around the world.
Instagram also offers some very nice tools such as the messaging service that will allow you to chat with others, a story feature, which allows you to add photos to a story that will disappear after 24 hours, as well as a new video feature that will allow you to add stickers and fun filters to live videos.
There are a lot of fun things to do with Instagram, so if you are looking for other great photo sharing apps like Instagram look at the apps below, we promise you a lot of good times with these.
See Instagram
Snapchat


Official Website
Created in 2011 by three students from Stanford University, has very quickly become one of the best applications like Instagram for Android or iPhone. The primary concept of Snapchat is to be able to share photos and videos that will only be visible for a short time. Snapchat has really become the favorite for sexters due to the limited time of viewing.
Since its inception, Snapchat has added stickers, filters and more. You can also send daily stories like Instagram. All you need is a valid email address so you can create a free Snapchat account. Once the verification is complete, you'll be able to share your favorite life moments with others.
---
Flickr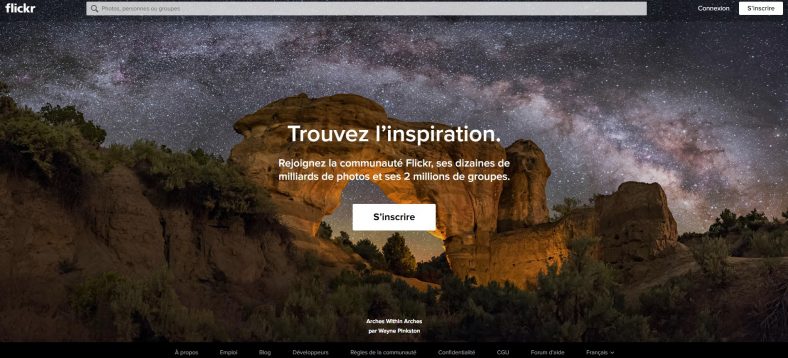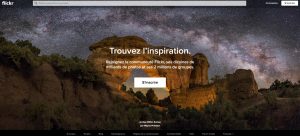 Official Website
This image and video hosting service similar to Instagram is called Flickr. Flickr started in 2004 and was bought by Yahoo. This very popular website offers the ability to share photographs with an online community. You can choose to share your photos with everyone or limit the sharing to people you choose.
Flickr is widely used by landlords, photo enthusiasts, families, as well as researchers. The integration features, make uploading photos to blogs or social networks really simple. Flickr is available on mobile, tablet, PlayStation Vita, iOS, and Android.
---
Imgur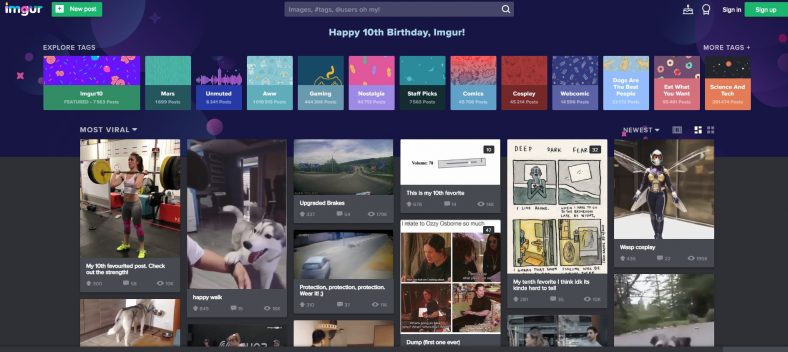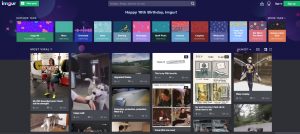 Official Website
Imgur started in Athens, Ohio as a test project that was supposed to be a gift to the Reddit website platform. Since then, the site has grown from 1,000 clicks to millions per day. Imgur has become popular on websites like FacebookReddit and Digg. This alternative to Instagram allows you to share images before they become popular on other social media.
Imgur has become really famous with their April first pranks. Go visit their website today. One of their most famous pranks was being able to put a cat on images with just one click. Imgur is available on their website as well as on Android and iOs.
---
Pinterest


Official Website
This addition to our list of sites like Instagram is one of the best for creative people. Pinterest is a mobile and web-based application that allows you to discover everything available anywhere on the global internet. With Pinterest, you can put a pin on the items you like and keep them on a virtual board.
Content added on different websites with ease. Also, with Pinterest, you can search for images instead of words, if you have a business, Pinterest is a great platform to give visibility to your products and much more.
---
Tumblr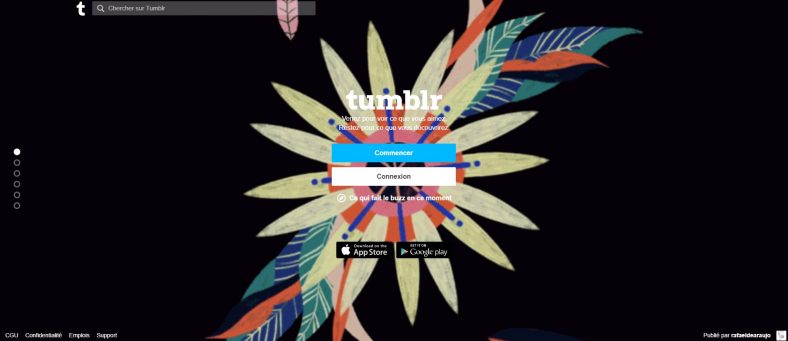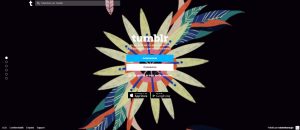 Official Website
Tumblr is a mix of micro blogger and social media. On this site similar to Flickr and Instagram, you can post multimedia and other content in a blog-like fashion. You can follow others to stay on top of everything that's trending or you can make your profile more private and select the people you want to share with.
Tumblr has about 555 million monthly visitors, so if you want to share something with the world, Tumblr is a great place to start. Tumblr also allows you to tag your photos, videos, links and audio content to reach people who are looking for the same things. Tumblr is available for laptops, cell phones, BlackBerries and more.
---
Twitter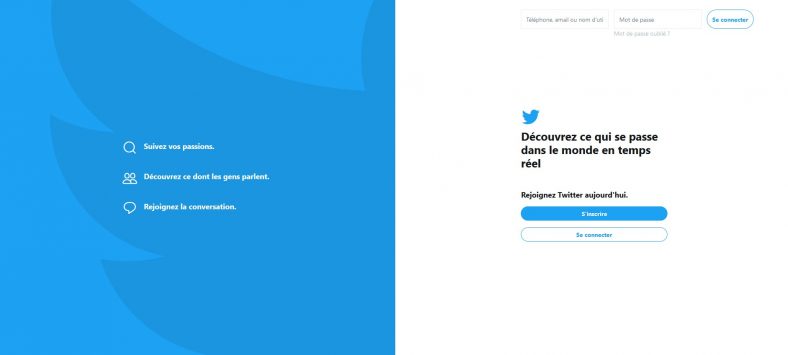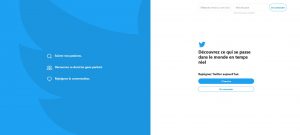 Official Website
We also have to include Twitter in our list of photo sharing apps like Instagram. Twitter is another news social media network that allows you to share almost anything you want. What makes Twitter special is the fact that your messages or "Tweet" will be limited to 140 characters and on video or photo.
You can access this application directly on the web, or by downloading it for free for your mobile devices. Twitter has about 320 million users so every refresh of their page will offer you something new. Twitter is also a great place to share your products or services if you have a business or things to share.