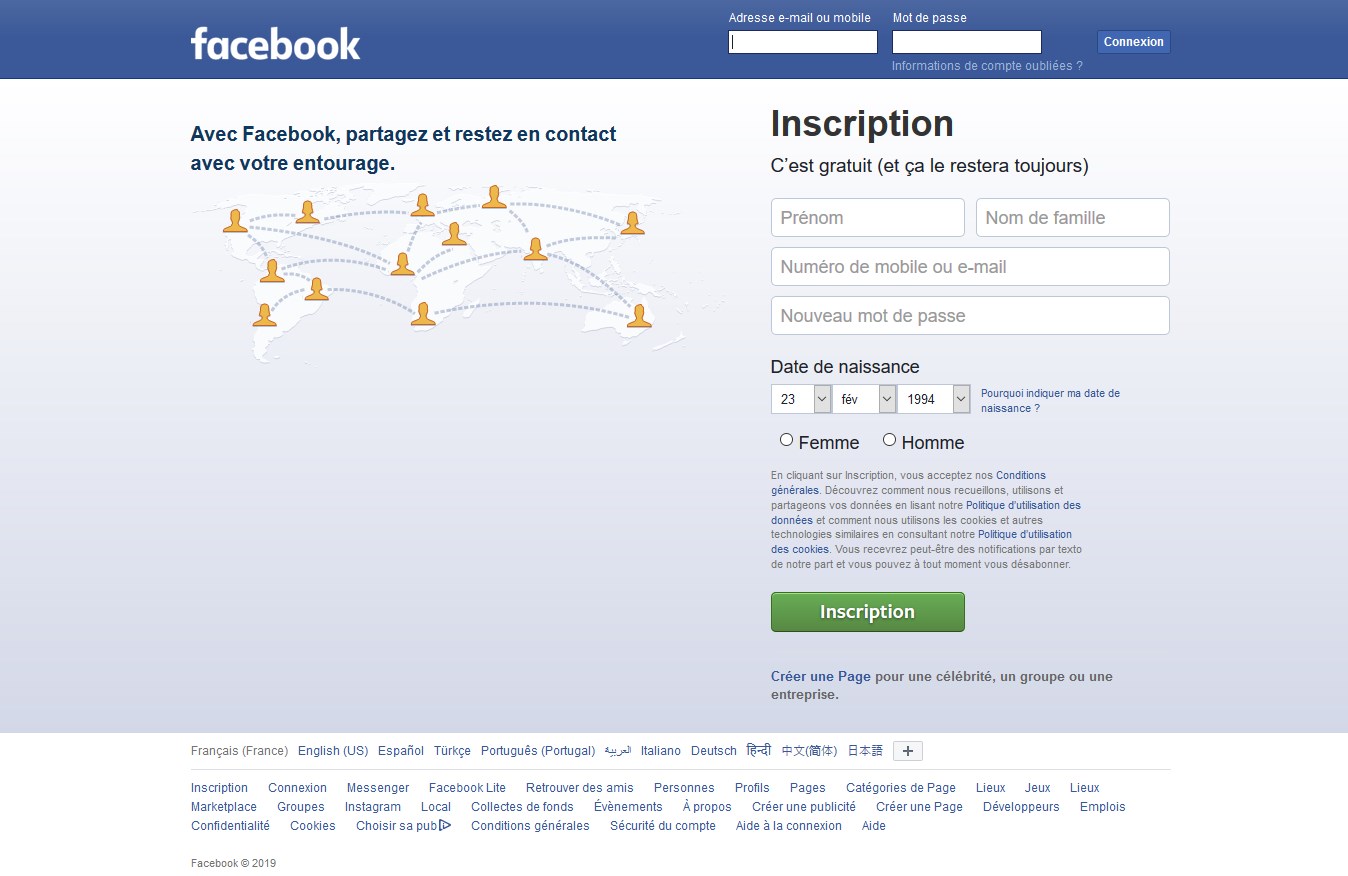 6 Social networking sites like Facebook
Social networks have become very popular and for very good reasons. Check out our list of sites like Facebook and choose the ones that work best for you. Facebook is huge! With more than 2 billion active users, Facebook has been ranked 2nd on Alexa for quite some time now. The one and only site that surpasses Facebook is Google. Facebook is simply the biggest social media in the world. Many have tried to surpass them, but in vain.
Not only is Facebook huge, it's fantastic. Facebook is fast, intuitive, fun, and has all the tools to connect with your loved ones or generate traffic to increase your business' exposure. To create your Facebook account, you must be at least 13 years old and have a valid email address. From there, you can create your profile, send photos, send instant messages, play online games, connect with your friends, share videos and much more.
In addition, Facebook also offers the application for your cell phone, tablet or any other device connected to the Internet including game consoles. Facebook is available anywhere, anytime. As we mentioned earlier, many have tried to compete with Facebook, without having the same success.
However, many have managed to create very interesting platforms and have risen to the top of the best social networks available. Our list of social networks like Facebook includes how to connect, your business profile, share your interests with millions of users, always be well connected with the news and much more. All the social networks chosen in this list are totally free and all of them have one or more interesting points that make them the best on the web. So, take a few minutes and visit our list below to make some great discoveries.
See Facebook
Pinterest


Official Website
Pinterest has to be on our social media list like Facebook. If you're a bit of a DIYer or love crafting, Pinterest is the perfect place for you. In fact, you'll find plenty of tips and great ideas. Pinterest allows you to create your own board and post your ideas, links, images, videos and much more.
You'll be able to follow multiple topics at the same time and get a notification when something new comes out. With Pinterest, you'll really enjoy discovering lots of interesting things. So start searching right away with Pinterest, and we can guarantee hours of fun with great projects.
---
MySpace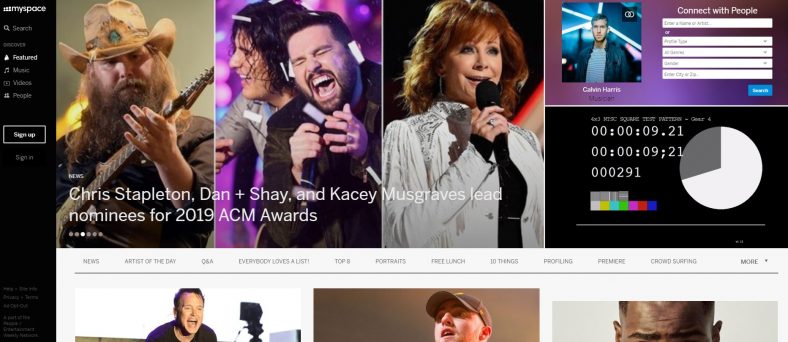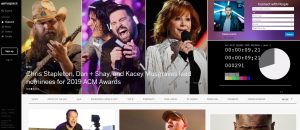 Official Website
One of the oldest platforms in existence, MySpace unfortunately lost its strength and never managed to become as viral as the Facebook website. Over the years, MySpace has rebuilt itself and currently offers a platform with a great interface.
Myspace is very similar to Facebook, you will be able to see viral videos, movies, listen to music and everything related to the entertainment world. You can follow your favorite celebrities and much more. If you are looking for a great site that will allow you to know everything about the world of entertainment, you are in the right place.
---
Twitter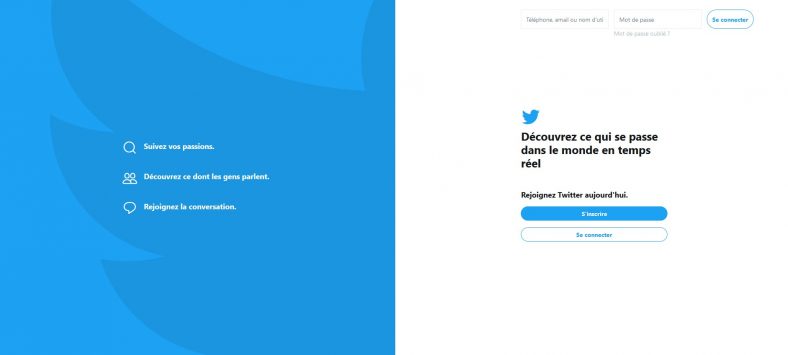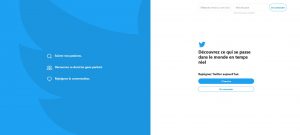 Official Website
Another one of the great alternatives to Facebook, Twitter is a social network that has appealed to people for its simplicity. Twitter offers a free platform that allows you to send messages with a maximum of 140 characters. This makes it much easier for us to get to the point without having to read endless novels.
All like Instagram and Facebook, Twitter allows you to follow people and let them follow you. You can post videos, photos, images, links and anything else you can think of. Twitter is a great platform to consider if you want to promote your brand or any company. You can also follow your favorite celebrities and know everything about them.
---
Instagram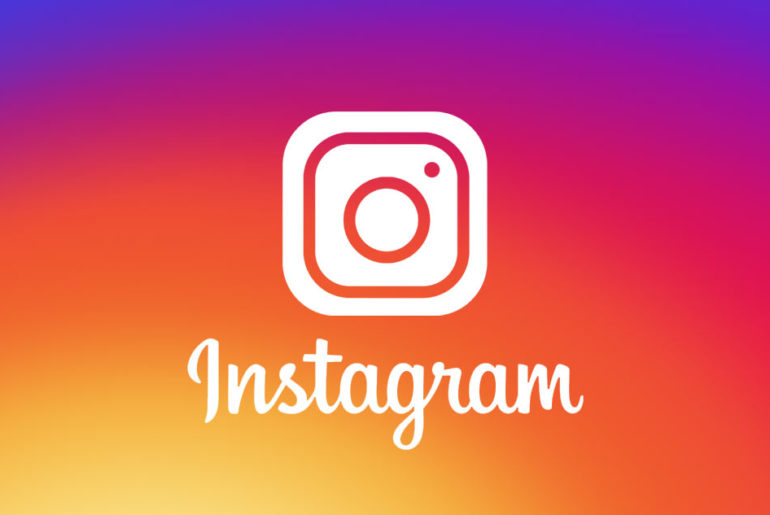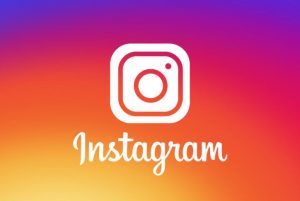 Official Website
Very similar to Twitter and Facebook, Instagram has to be part of this list of the best social media platforms. Instagram, like the other previous ones, offers you the possibility to share your photos, video images as well as anything you wish.
A website is available to view your likes but if you want to share on Instagram, you need to download and install the app. Available of course for Android, iOS as well as for all devices like cell phone tablets or other. If you're one of those people who love to send a lot of content, you'll love Instagram.
---
Google +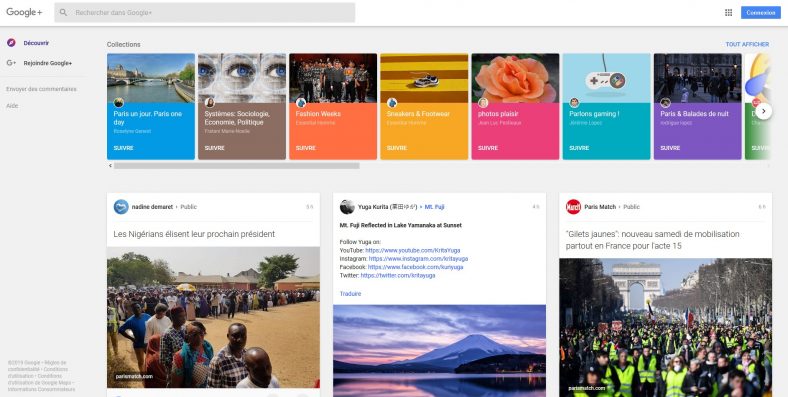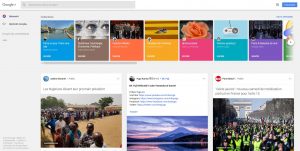 Official Website
Google+ is a social network that is owned by the world's highest ranked website, Google. This addition to our list of sites like Facebook also gives you the ability to share anything you want online. Whether it's sharing articles, links or journals as well as your photos and videos, you'll have a lot of fun with Google+. The best thing about Google+ is its recognition.
If you are looking for a site to show your products online, Google+ offers you an excellent SEO. The more likes you get on this site, the better your ranking in Google will be. Moreover, Google is simple and with a refreshing and fun interface. You can create an account very easily using an existing Gmail account.
---
LinkedIn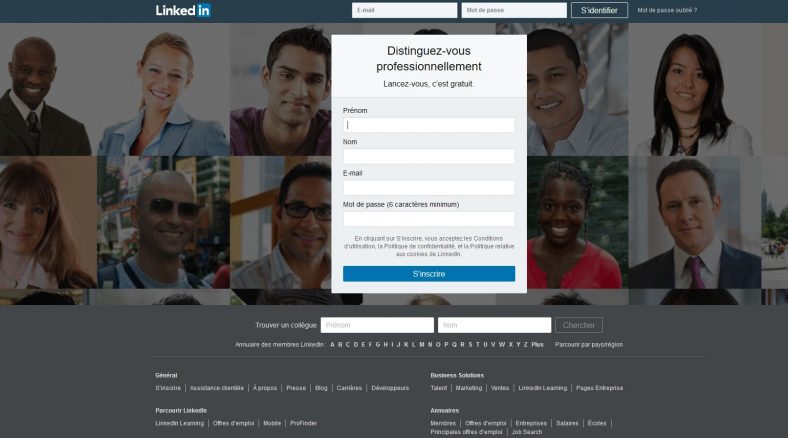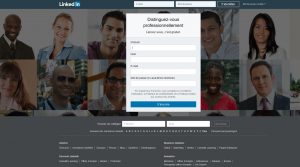 Official Website
Last on this list of Facebook-like sites, but not least, LinkedIn is the best social network for business. LinkedIn is for professionals who want to connect with other professionals. To share tips, innovations, news clippings and more.
You can even send a summary of what you can do and your resume. In addition, you can hire staff and promote your company. LinkedIn has thousands of professionals from all over the world that will help you grow your company or help you restart your career.