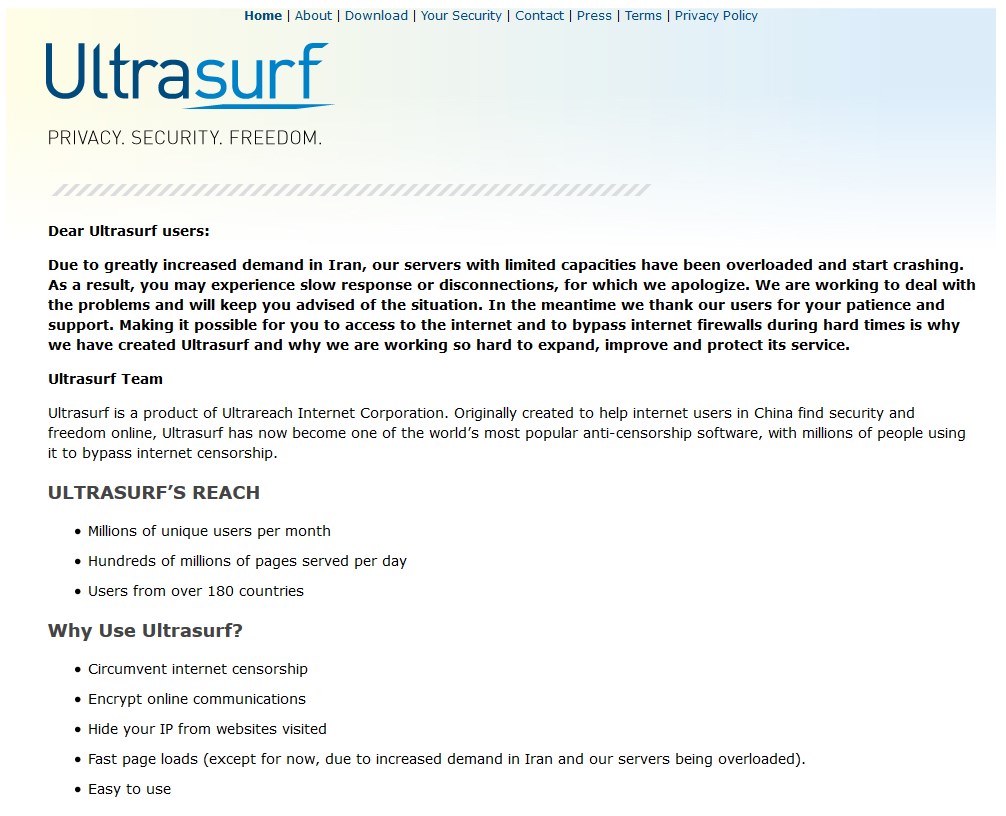 10 Software like UltraSurf to keep your privacy on the internet
Internet censorship has become a big problem nowadays. UltraSurf was created to bypass firewalls that use HTTP proxy servers with encrypted protocol addition for privacy. For countries where restrictions are not a problem, the software can be used to browse the web anonymously as well as to secure data transfer and prevent third party access.
UltraSurf is a free software that offers fast page loading and a very easy to use interface, with over 5 million unique users in over 180 countries. As soon as you start UltraSurf, it will automatically connect to the best proxy server available at the time. No registration is required and you won't have to provide any personal information. You don't even need to install it on your computer, and when you close your computer, UltraSurf will leave no trace of its existence.
However, keep in mind that you will only be able to use UltraSurf on a Windows platform through Internet Explorer or by using a plug-in in Firefox or Chrome browsers. If having internet deprivation is important to you, take a few minutes and visit our list of UltraSurf-like software below. These are all excellent alternatives to UltraSurf that will keep you safe from prying eyes.
See UltraSurf
PureVPN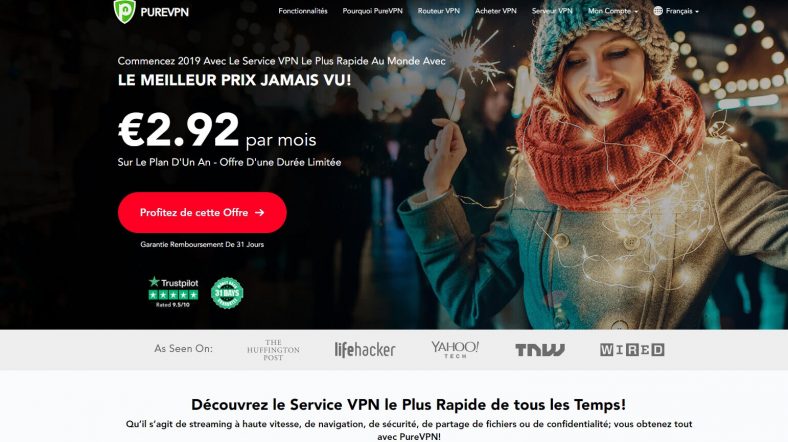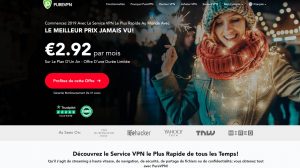 Official Website
PureVPN with its easy to use interface and affordable price is a great option in the VPN world. With PureVPN no more restrictions on downloading or streaming video online, while making you completely invisible. PureVPN is available in 4 languages, including French, which also gives it a very good advantage.
---
Windscribe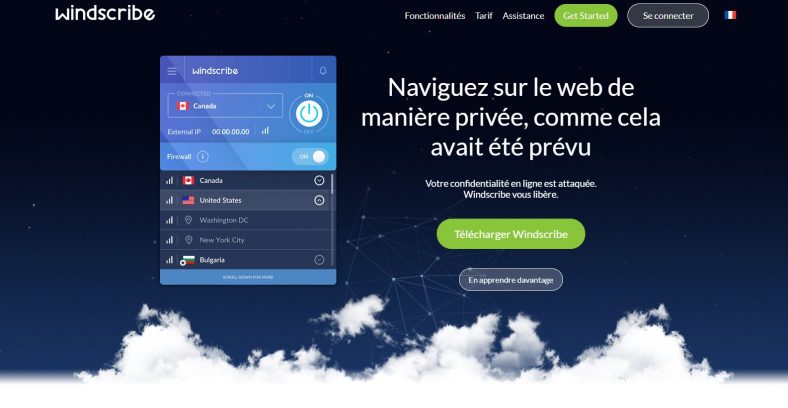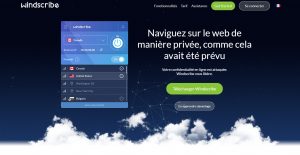 Official Website
Windscribe is an excellent VPN. It allows you to be geolocated wherever you want, there are more than 55 different countries and over a hundred cities. Your data is encrypted and you can use the software easily on all platforms.
---
ExpressVPN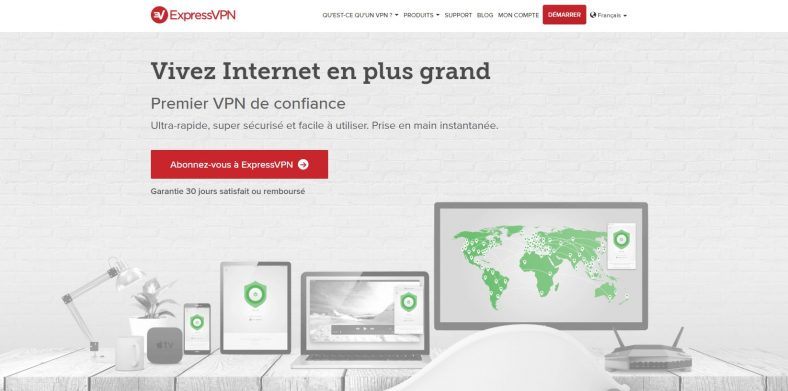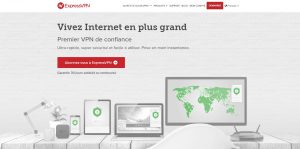 Official Website
With a 30-day money back guarantee, and service translated into multiple languages, ExpressVPN is also among the great VPN service providers on the market. ExpressVPN offers a 24-hour online helpdesk. In addition to having one of the fastest networks, ExpressVPN can be installed on all devices available on the market.
---
Hide my IP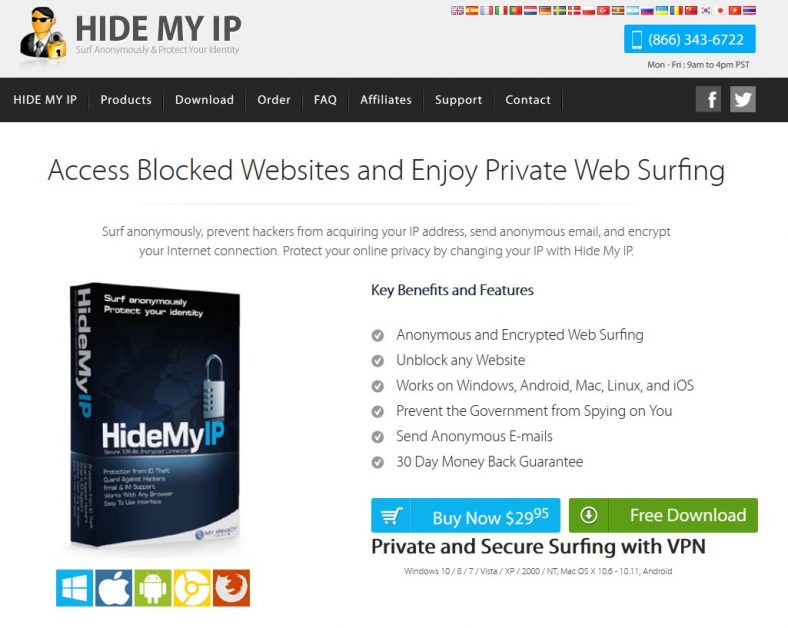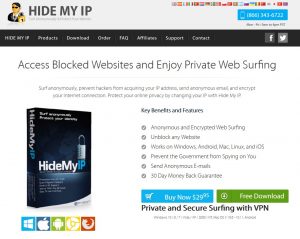 Official Website
Hide my IP software can offer you complete protection while you surf the net. Your searches will be anonymous and encrypted, and any websites that are blocked will be unblocked. Hide my IP prevents hackers from capturing your IP address and lets you send e-mails anonymously.
Hide my IP can be used with the most popular browsers such as Opera, Firefox, Chrome, Safari, Internet Explorer and many others. This software is compatible with all types of routers, home networks and devices. If you take the Premium service, you will be able to use it on five of your favorite devices.
---
Hotspot Shield
Official Website
Very similar to UltraSurf, Hotspot Shield is a software that provides access to blocked content, offers privacy security and is available for Android, iPhone, Windows and Mac. Personally identifiable data is not shared or stored, and by using this software, you can protect your identity while browsing. Whether you're searching, shopping or communicating with others.
Over 500 million people have chosen to use this quality program. Hotspot Shield is also capable of notifying you if you go to a website that contains malware, with over 3.5 million malicious sites in their database.
---
Freegate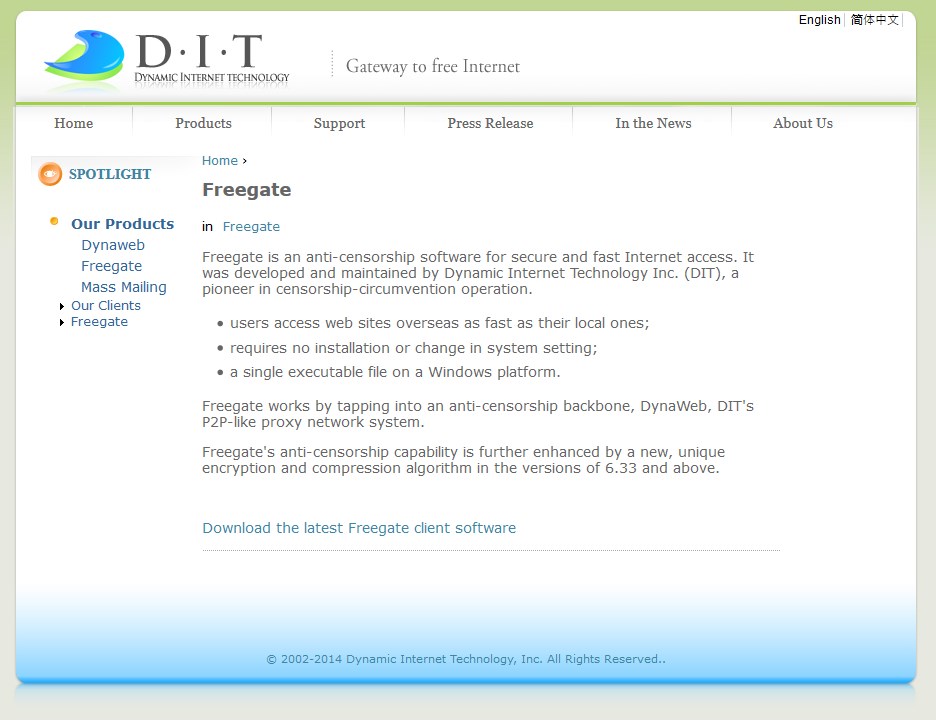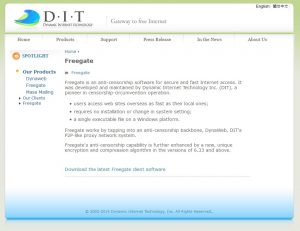 Official Website
Most software like UltraSurf was created to bypass the restrictions that some countries may impose and view websites that have been blocked by governments. Freegate was designed to help people in China, Syria, Vietnam and other countries to access these famous websites. Freegate requires no configuration whatsoever and does not need to be installed. A new compression and encryption algorithm has been added recently, which makes it work efficiently while offering great security.
---
Open VPN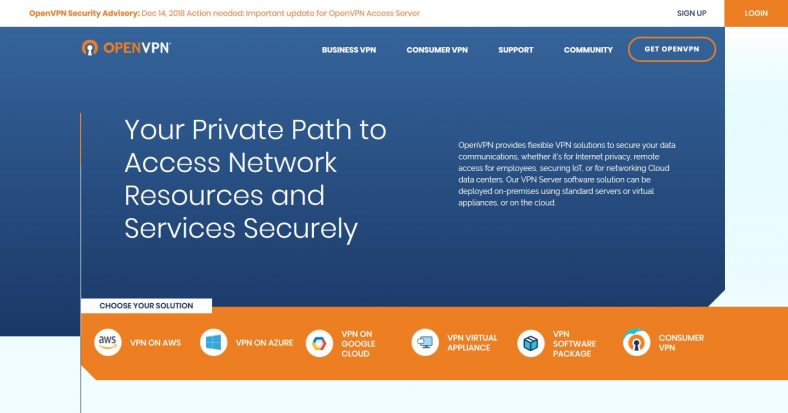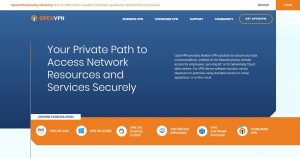 Official Website
Open VPN is a free software similar to UltraSurf that works as a VPN that encrypts data and channel control. Being free software also means that support will not be a problem; there is a forum where you can ask all your questions, and an active community that will be able to help you with advice and solutions for any problems you may have.
Like all other alternatives to UltraSurf, Open VPN works with Windows, Mac, Android and iOS accessories. All you have to do is download the program and connect with the private tunnel safely.
---
SafeIP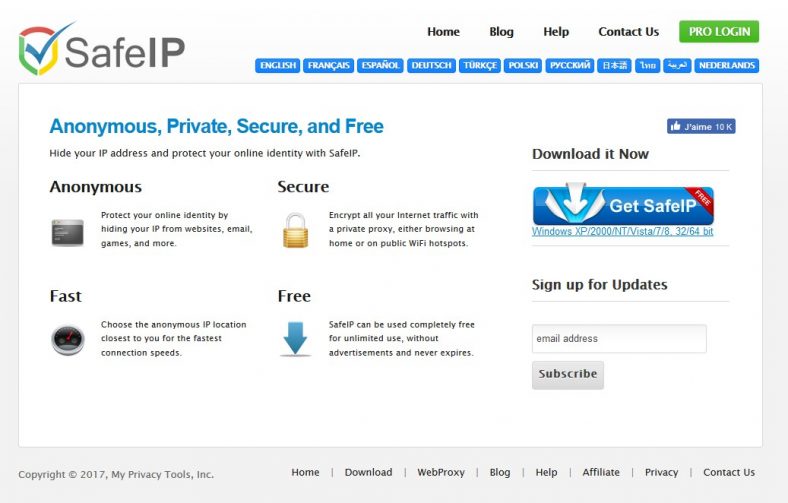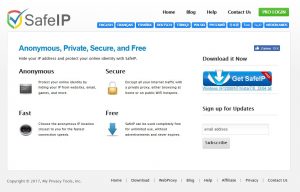 Official Website
Unblock websites, browse anonymously and hide your IP address with this alternative to UltraSurf. All traffic is encrypted with a private proxy server, and you can choose a private IP address in a not too remote location to get better internet speed. SafeIP is compatible with all Windows platforms and is available in several languages.
Some of the features you will get with SafeIP are DNS privacy, IP browser protection, URL reference protection, as well as increased VPN speed. The latter is great for streaming content or watching videos on YouTube or listening to the radio on the internet.
---
TunnelBear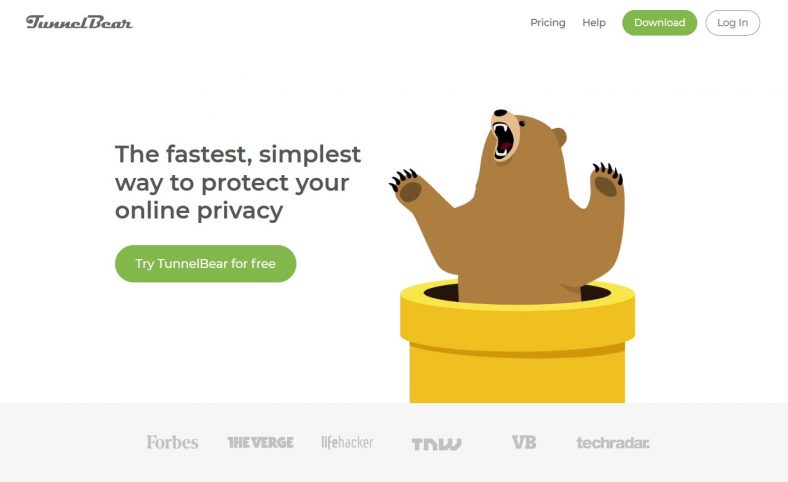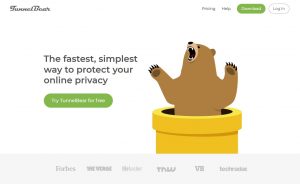 Official Website
Using a VPN should not be complicated. Some programs like UltraSurf are simple enough to be used by most people. But if you want something even simpler, TunnelBear might be a great alternative. All it takes is one click and you're connected, ready to surf safely.
Internet service providers and hackers will no longer be able to record your activities, and you will be able to connect to any public Wi-Fi network in complete security. TunnelBear does not store any data and can be used for free, but you will be limited to 500MB per month. Maximize your service by paying for a membership and get unlimited data.
---
HideMyAss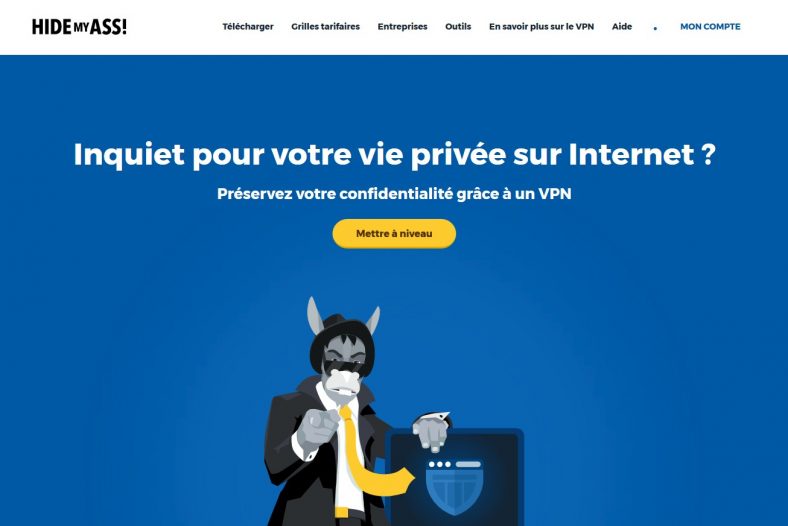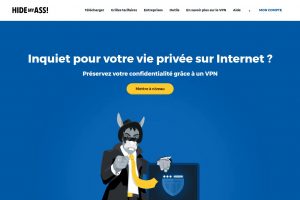 Official Website
Access any website securely, without any difficulty with this VPN. HideMyAss uses servers in over 220 countries, all you have to do is choose the virtual location and the secure encryption will begin. With so many servers at your disposal, no one will be able to know what geographical region you are in, keeping you safe at all times.
HideMyAss has long been one of the most recognized VPNs on the market, having been featured by Forbes, The Guardian as well as the Wall Street Journal. If you happen to have any kind of problem with HideMyAss, you are going to enjoy excellent internet chat support. Furthermore, you have 30 days or you can use this software and if you are not satisfied, they will give you your money back without any problem.