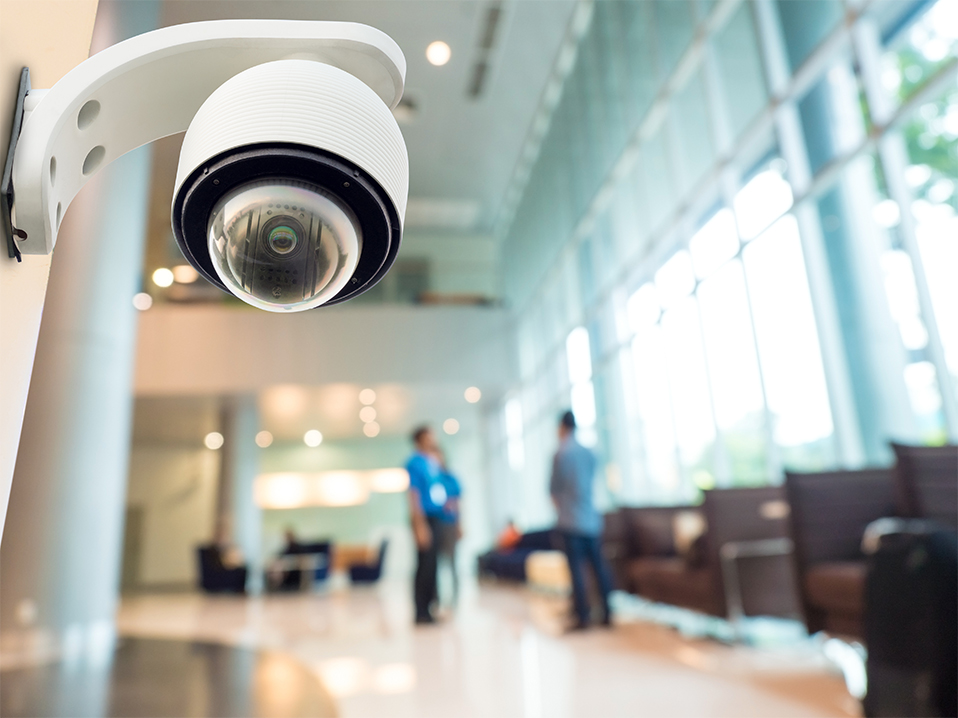 6 Video surveillance software like Blue Iris
Blue Iris is a video security and webcam software that gives you the chance to always have an eye on your home, business, car and all your valuable assets. This surveillance software is also very useful for monitoring your children, pets, employees or babysitter.
You can also use it for packages at the door or mail. Blue Iris supports up to 64 video surveillance cameras, JPEG photos can be taken, but works best with real-time movie taking in MP4, AVI or DVR format. The interface of this software is user-friendly and simple to use, you can adjust, or switch the zoom, choose between motion or continuous recording.
Using the Android or iOS app you will be able to take Blue Iris anywhere with you. Operating this software remotely, listening or talking through adapted cameras, switching between cameras, and viewing recordings are just some of the things you can do with Blue Iris. Also, there is a wide range of video surveillance software and camera models available on the market. Here are some of the best software like Blue Iris that deserve special attention.
You can also consult our comparative surveillance camera.
See Blue Iris
Contacam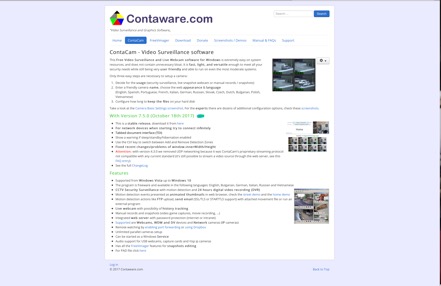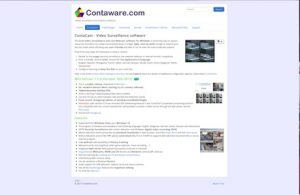 Official website
If you have an old computer or minimal resources, this alternative to Blue Iris can help you. Contacam does not contain unnecessary accessories, it is light, fast and very versatile. You will be able to configure a camera in just three steps, but there are also several configuration options if you want more advanced features. For example, you can opt for webcams, DV or WDM devices as well as iPiccy cameras.
You can install an unlimited number of cameras in parallel, and Contacam supports webcams, motion detection and remote viewing. This software is regularly updated and adds interesting features to each of them. What makes this video surveillance software even more interesting is that it is completely free.
---
iSpy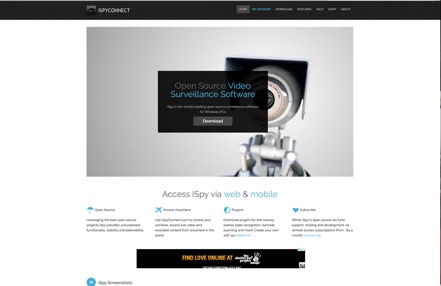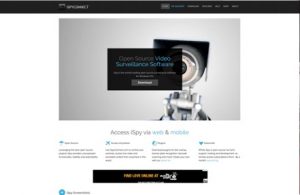 Official website
Online access, remote control, motion detector, security and surveillance are just some of the features that make iSpy one of the best alternatives to Blue Iris. You can access it wherever you go and control your cameras while they provide you with videos and recordings.
The videos can be uploaded to the cloud as well as to hosting services like YouTubeiSpy is used by more than 2 million people and offers a wide range of add-ons.
---
Yawcam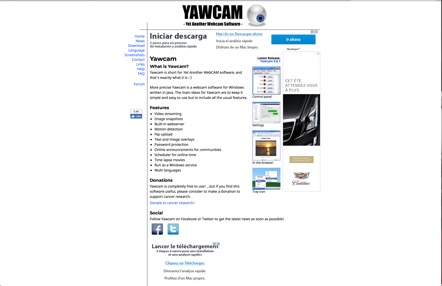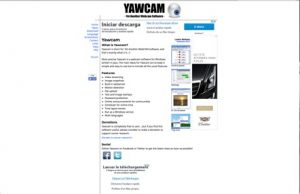 Official website
Yawcam stands for Yet Another Webcam Software. Yawcam is also very simple to use and has many features similar to other video software, such as Blue Iris. However, it has some limitations: it can only be used with a Windows platform, and updates are less frequent than with other similar software. However, Yawcam offers a major advantage, this software has been designed in Java mode, which makes it very easy to install and use.
Among some of the features offered, you will find streaming video, image capture, motion detection, adding text or image overlay as well as extra security protection for your password and privacy. A forum is also available, so if you're having trouble with anything, you can check out their forum and it won't take long to get your questions answered.
---
ZoneMinder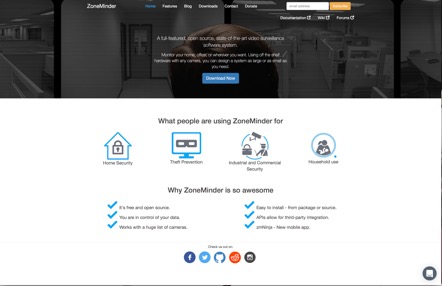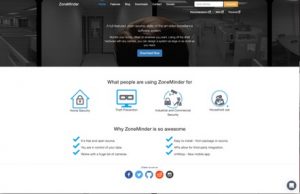 Official website
ZoneMinder is an open source, fully equipped video surveillance software developed for Linux and FreeBSD. It is easy to use and is compatible with a huge list of cameras.
You can start with just one camera and add as many as you need. ZoneMinder is a software with a lot of documentation available in case of installation problems or anything else and offers updates on a regular basis. An Android or iOS application is available and you can also enjoy a lively forum.
---
SmartViewer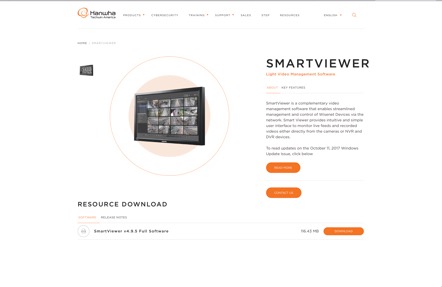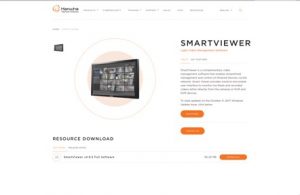 Official website
SmartViewer allows streamlined management and control of Wisenet devices. Through a simple and intuitive interface, it is possible to control video recordings and live streams through cameras or DVD devices. This software, similar to Blue Iris, includes a viewer for exported videos, automatic updates and access to high quality technical support.
---
Freedom VMS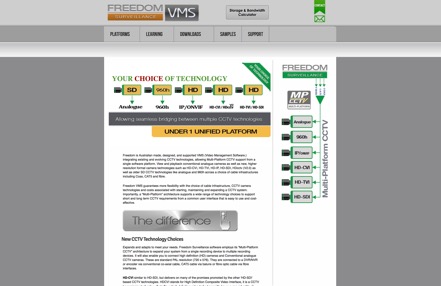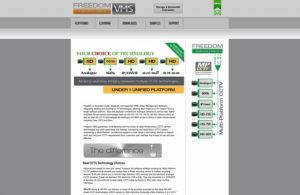 Official website
Designed and manufactured in Australia, Freedom VMS is a comprehensive video management software. With this surveillance software, the user can review video recordings very easily, videos can be downloaded to a conventional computer with just a few clicks.
You will be able to review specific sections, send your videos to DVD, USB, CD and eSata. In order to learn how to use this software, there are several user guides online, which you can either download or print. You will also find tutorial videos.