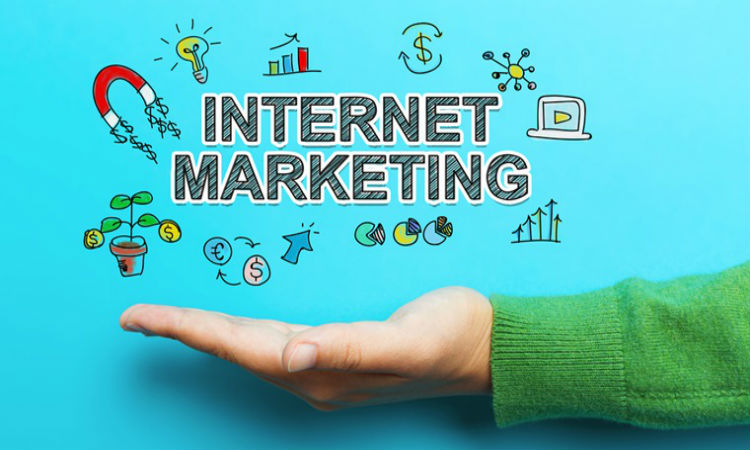 6 Best internet marketing sites like Compete.com
In the early 2000s, Compete.com was founded to provide information on internet traffic marketing data and other similar services. You could see the number of visitors from the United States on the top one million websites, all you had to do was enter the domain name in the bar.
If you had a paid subscription, you could also access the keyword that was sending traffic to these sites, which was really good marketing information for all entrepreneurs working on the internet. There was also a task bar that could be downloaded to see the internet rank of the websites visited.
Compete.com managed to stay online for 16 years, until it closed in December 2016. Fortunately, several sites like Compete.com for traffic marketing have been created to fill the void left by these, and many of them offer better features. Here are some of the best alternatives to Compete.com, go visit them and choose the one in this list that will best fit your marketing plan.
SEMrush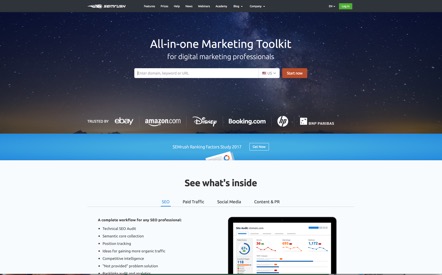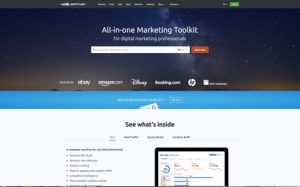 Official Website
SEMrush was created very similar to Compete.com and has quickly become one of the biggest and most powerful tools used for website marketing. If you need SEO (search engine optimization) information to find out what keywords are important to you or how you are performing on social networks, SEMrush is the tool par excellence.
SEMrush works with over 100 million domains and has over 800 million keywords in its database. That's probably why SEMrush has more than a million users. Depending on the amount of research you have to do, SEMrush offers different packages that can help you get a better control of your website. In addition, you can also contact their customer service and have a unique plan made that best suits your needs.
---
SiteRankData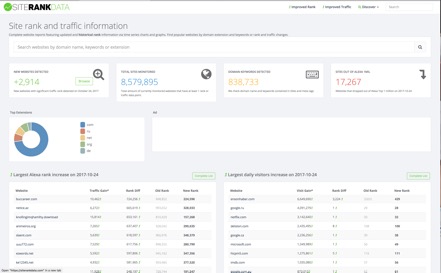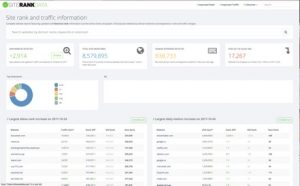 Official Website
This alternative to Compete.com allows you to explore the top websites' keywords, domains and rank changes, and also provides historical data of your website's rankings and very detailed analysis. As soon as you do a search, you will receive complete information such as the number of visitors you have per day, per month and per year, Reddit links and similar sites.
You will also have the chance to see when you have had a better rise in the ranks or the opposite. The websites with the most increases are also available.
---
Quantcast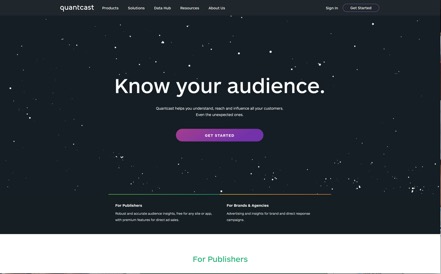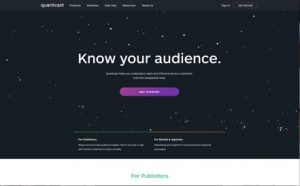 Official Website
Quantcast is an internet marketing site like compete.com that specializes in real-time audience measurement and advertising. Quantcast is considered to be one of the best in all technology and its application for brands, agencies and publishers.
This site is visited by top business people who use the analyzed information to find out about potential customers. Understanding the audience will make a company's life easier when it comes time to make important decisions, and that's why Quantcast has become so popular.
---
Traffic Estimate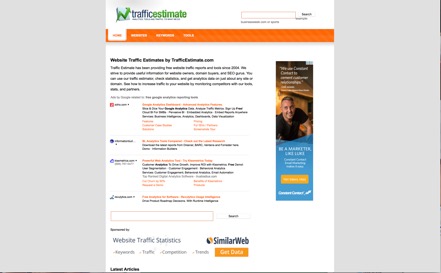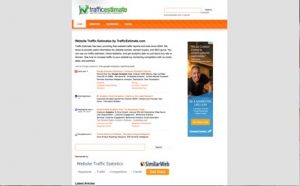 Official Website
For an effective analysis of your internet traffic marketing, you need information you can trust when it comes to knowing how many visitors websites may have. With this alternative to Compete.com, you can find traffic statistics, keywords, site owner information and much more.
Site owners, domain buyers, and even SEO gurus use Traffic Estimate to view statistics and data analysis on virtually any domain or website. Simply enter the site you're interested in into the search bar and you'll find out all the important information like what keywords are being targeted, how much traffic there is, and what other websites are competing with similar keywords.
---
SimilarWeb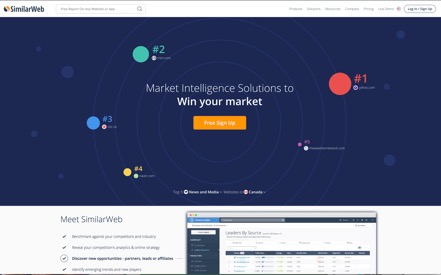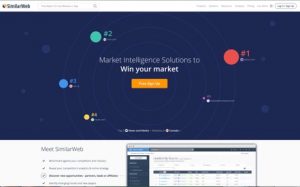 Official Website
SimilarWeb is another of the alternatives to Compete.com that not only offers information about internet marketing, but also offers a lot of additional important data.
When you search for the domain you're interested in, you'll find the Country, Rank, Specific category of the domain, Traffic overview, Sources, and Referrals of paid keywords, Competition, Similar sites, Advanced features like Marketing strategies, Keyword research based on your current traffic analysis and much more.
---
Alexa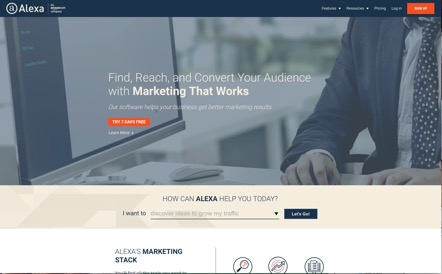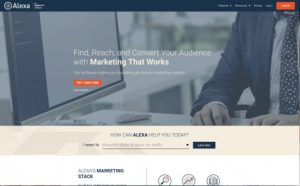 Official Website
Alexa is the king of data and web traffic analysis. It is an intuitive analytics software that will help you interpret your website data. They have over 30 million websites in their database. The websites have already been ranked according to the amount of visitors included in Alexa's taskbar.
But this has changed and now the way to do it includes more specific and complex data to rank websites. With Alexa, you will be able to discover great ideas to grow your traffic, improve your SEO, find keywords according to rankings, compare traffic metrics of multiple websites and much more.