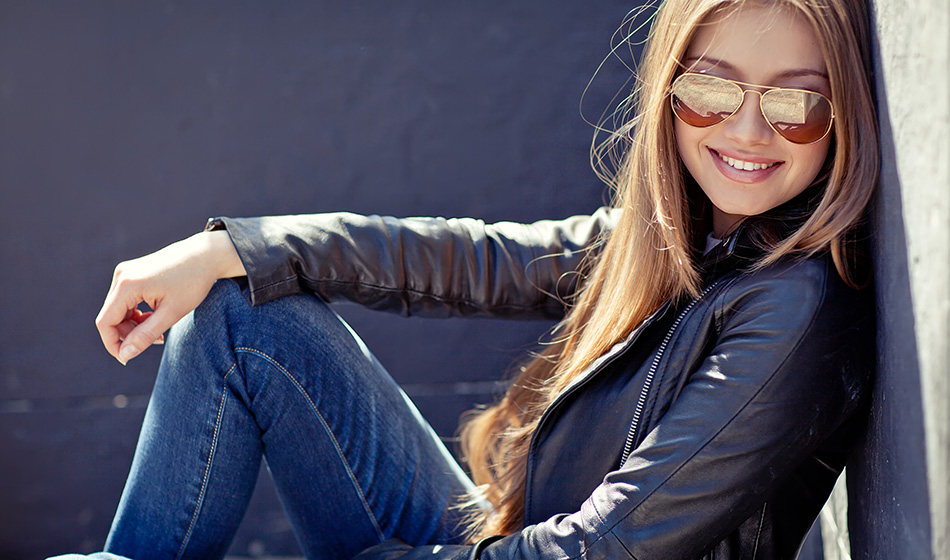 6 Fashion magazine websites like Cosmo
The next time you need to take some quality time for yourself, take the time to visit one of their online fashion and beauty sites. Not only will you discover the latest fashion trends, but you'll also find plenty of dating tips, ways to boost your relationship life, makeup tips, miscellaneous information about your favorite stars and much more.
Cosmo, also known as Cosmopolitan, is a women's magazine that was founded in 1886. This U.S.-based magazine can be found in more than 110 countries around the world and translated into over 35 different languages.
In this beauty fashion website, you'll find a lot of pop culture, political news as well as many video tutorials on various topics ranging from house cleaning to how to draw a cat's eye with eyeliner. Cosmo is also the place to go if you want to know what to wear to an event or what to wear with those famous yellow boots you love so much. On this site, you can check out the older articles or visit the archives to find the oldest fashion and beauty related articles.
This site is also available for viewing on a tablet or cell phone. Best of all, browsing the Cosmopolitan website is totally free. If you want to see more great women's fashion magazines, check out our list of the best websites like Cosmo below. Save the links to your favorites so you can always stay up to date with new beauty trends and great tips.
See Cosmopolitan
Glamour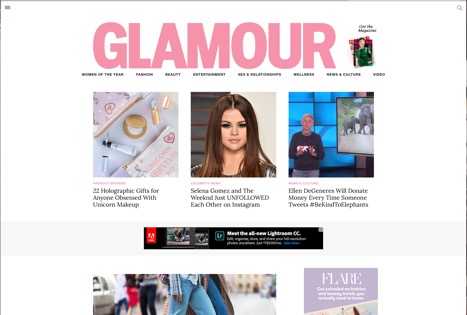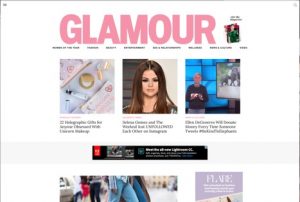 Official Website
Glamour has been leading women and some men directly onto the path of fashion and beauty since 1939. This monthly publication distributes magazines in many countries including the United States, Germany, Spain, Romania and Poland. You can also find an online magazine on their website.
This fashion and celebrity news magazine reaches women of all ages, but focuses on women 18-49. Glamour has over 1.4 million readers in the United States and this only includes physical copies. Click on the link below if you want to see if Glamour is for you.
---
Vogue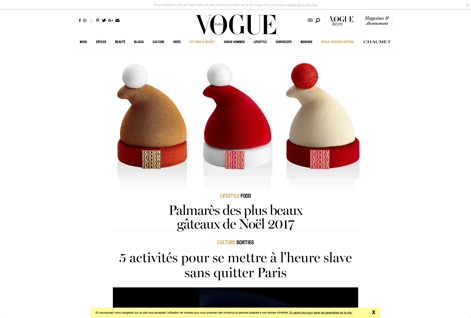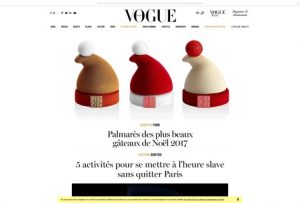 Official Website
If you're a woman who likes to be up to date with what's going on in the world, you'll love this fashion magazine called Vogue. One of the best additions to this list of websites is Cosmo. On this international website, you will find articles on culture, things to do, beauty, fashion and pop culture.
Founded in 1892, it is also one of the oldest fashion magazines in this list. At the time of writing, there are 22 different editions of Vogue, translated into several languages and delivered each month in several different locations around the globe.
---
Harper's Bazaar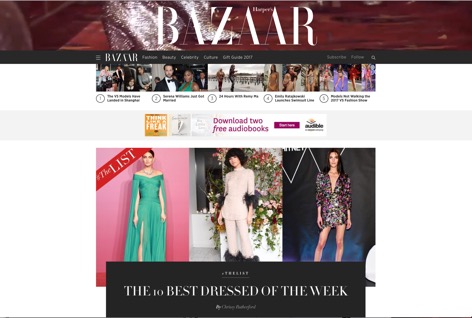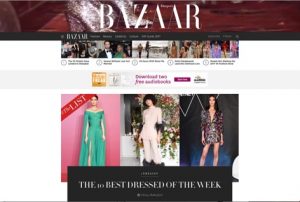 Official Website
Harper's Bazaar is another great alternative to Cosmo, but aimed a little more at the upper class. This magazine was founded in 1867 as the first resource for women. This women's fashion magazine helped women choose the best jewelry and couture.
Since its inception, Harper's Bazaar has developed several categories such as sex, makeup, pop culture, and more. This fashion magazine features photographs by Louise Dahl-Wolfe, Richard Avedon, Robert Frank, and Patrick Demarchelier.
---
She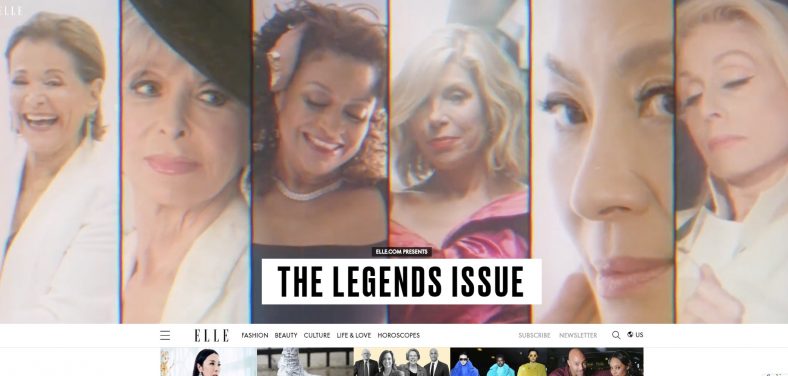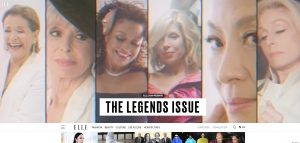 Official Website
Founded in 1945 this fashion magazine of French origin strongly deserves its place in this list of magazine sites similar to Cosmo. This fashion magazine is available all over the world and on the internet. This popular magazine can be read in 29 languages.
It has a great tagline that says * if it reads, it reads Elle. If you want to know all about fashion, styles and new trends, this is the magazine for you. The average age of the readers of this magazine is 18 to 49 years old.
---
Marie Claire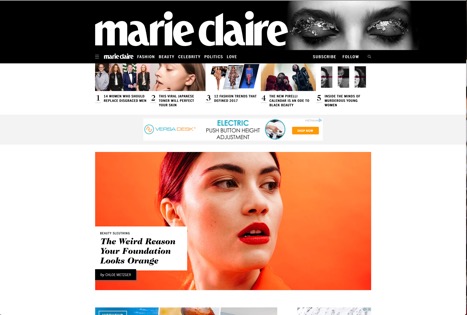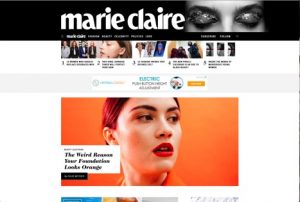 Official Website
Very similar to Cosmopolitan, this magazine was created in 1937 in France and in 1941 in the United Kingdom, other countries followed later. Currently, this website and monthly fashion magazine are available in 35 countries and translated into more than 24 languages. Marie Clair is part of the L'Oréal group, the famous make-up and beauty products brand.
This magazine offers a lot of information on fashion, beauty, must-see shopping, shows to see, horoscopes and many other diverse topics. Marie Claire targets the housewife, the career woman and the student. There is something for every woman to discover in this magazine.
---
Seventeen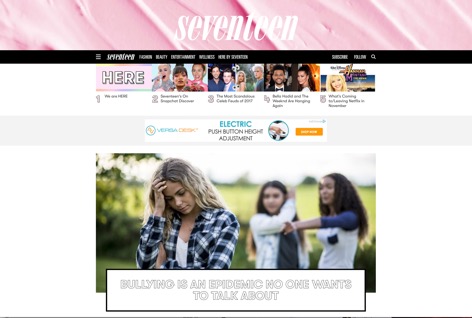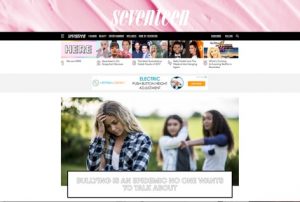 Official Website
Even though its name is synonymous with youth, that doesn't mean that this magazine is only for young adults. This magazine is for all young women who want to stay in touch with the latest trends, you will love this magazine even if you are not in school anymore.
Filled with practical makeup tips, funny stories, gift ideas and quizzes, Seventeen also offers a lot of information about your favorite artists. However, this magazine is only available in English.