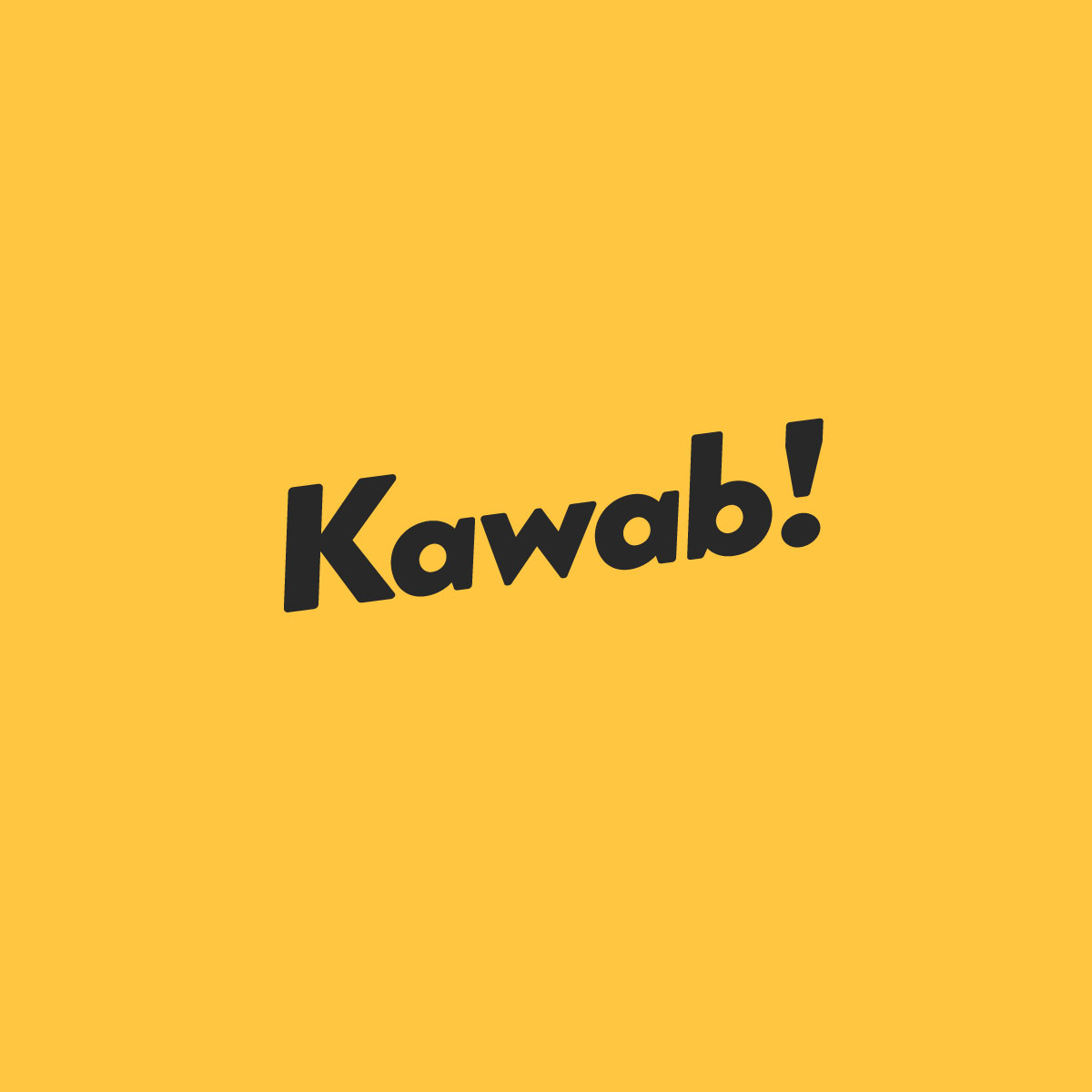 4 Best joke sites like Kawab!
If you're one of those people who like to make a good joke from time to time, then you'll surely enjoy discovering sites like Kawab! Kawab! is a prank phone application that will make you laugh for sure. All you have to do is choose a prank category and add the phone number of the person you would like to prank.
Then, once you have sent the call, you will only have to wait for the confirmation that the attack has been successful and laugh at the reaction of your victim when listening to the result. The recorded voice hoax is very well done and few people will not fall for the hoax call.
Because Kawab! is so unique, the alternatives to Kawab! are practically non-existent, but who needs another Kawab!? We decided to find you some gag sites that will make you laugh and have as much fun as Kawab! So take the time to check out our list of Kawab! like sites below, we can guarantee you a good time.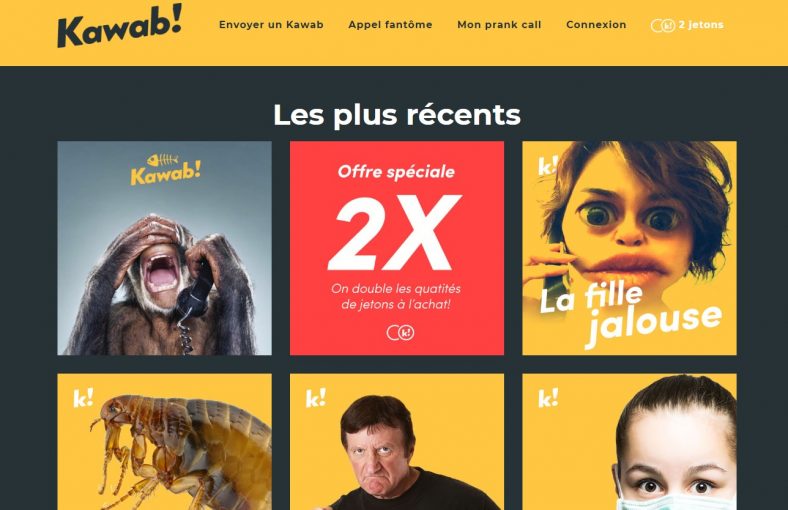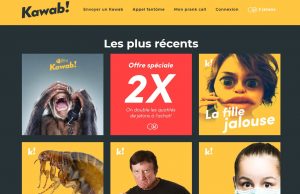 See Kawab!
LoseYourTime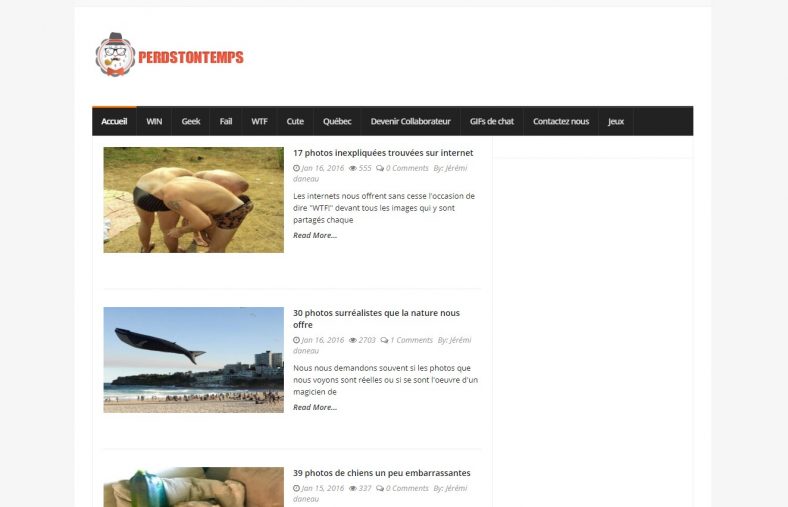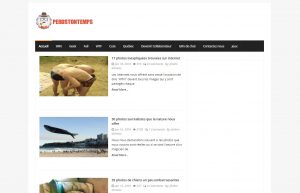 Official Website
Typically, from Quebec, PerdsTonTemps is just great. If you like funny pictures and funny videos, you are at the right place. Indeed, this website of humor offers you a great quantity of photos all funnier than the others.
With a simple and user-friendly interface, PerdsTonTemps is a site to see and discover. You will find various categories that will make you spend quality time. So, take advantage of your free time to visit it.
---
Golden Moustache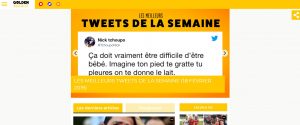 Official Website
Golden Moustache is a great site that will surely end up in your favorites. You will find funny videos and interesting articles. You'll also find some great prank ideas that will make all your friends laugh. So for guaranteed fun, go visit it right now, you won't regret it.
---
AlloGag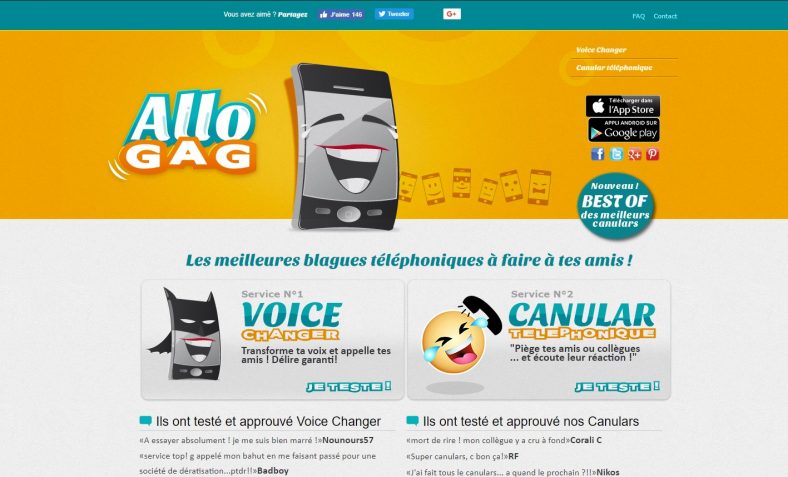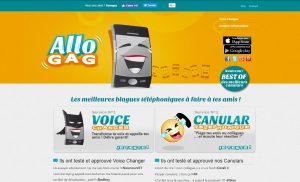 Official Website
Very similar to Kawab!, AlloGag is a free prank phone application that allows you to change the tone of your voice. Indeed, you can change your voice to a higher or lower pitch and make good jokes to your friends. Very easy to install and use, the fun will surely be there.
---
Fenoweb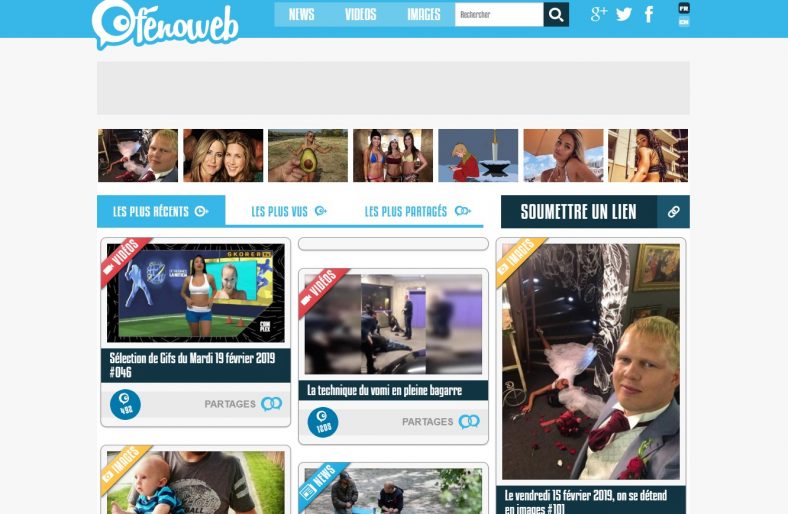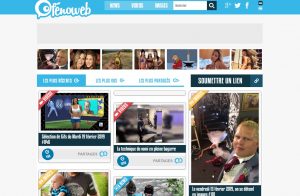 Official Website
Another excellent humor site, Fénoweb will please you from your first visit on their web page. Filled with funny videos and images that are worth a thousand words, Fenoweb deserves to be on this list of sites like Kawab!
Indeed, you will also find videos of pranks and jokes that will give you good ideas to catch your friends. Fénoweb offers the best of the French-speaking web whether it is for humor or gags, you will have a lot of fun there.