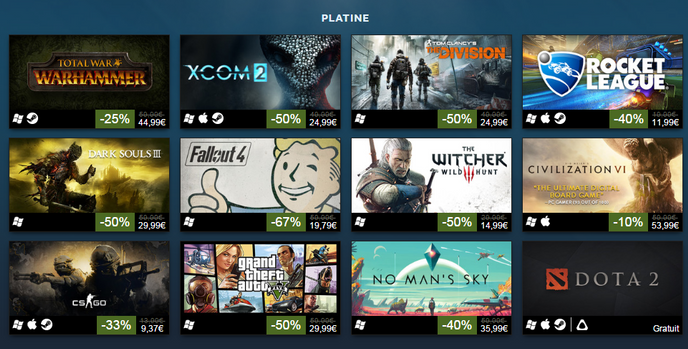 7 Gaming sites like Steam
Most people enjoy playing games. Some people choose to play group games like sports, others like quiet board games, and others like to play with a controller in a virtual environment. Steam is one of the best online sites to meet millions of virtual gamers, find cheap games and discuss the games you are playing or have played.
With Steam, you can also find cheap CD keys for Windows, Mac, Linux and game consoles. You can even find apps to install on your tablet, or phone, Steam also has extra content such as Skins, in-game money and many more. This game site offers new specials all the time and when you buy a CD key it is sent to you instantly, which will allow you to install it at the moment you receive it and be able to play very quickly.
Steam is one of the largest game retailers in the world. This company can save you up to 75 % of the suggested retail price. You can find more than 300 thousand games on this site, so you will find good games without a doubt. Registering is free and you can access your library and deposit no matter where you are. This site is one of the best places to buy computer games online, but there are others too that you will surely like to try.
So if you like games, we invite you to visit our list of websites like Steam below and take advantage of its great gaming sites to meet gamers like you and make great discoveries at low prices.
Visit Steam
Instant Gaming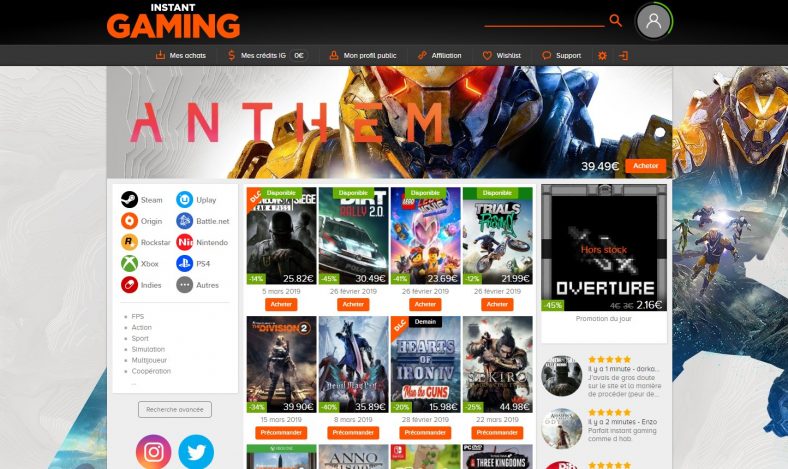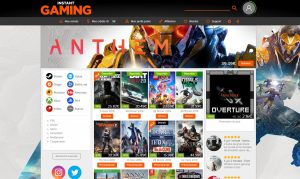 Instant gaming is a great site to find cheap games. You can buy all types of games at the best price. The games available on steam are also there on instant gaming and often 50% to 80% cheaper.
---
Kinguin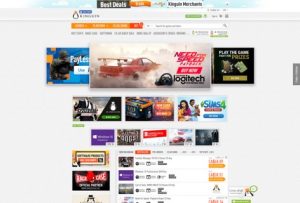 Very similar to Steam, Kinguin offers a huge selection of cheap games for your console or computer. Kinguin also has Steam games. On this site, you can find games with the lowest price on the market.
Kinguin also has CD keys, accessories and more. If you can't find what you want, make a note of it in the Kinguin wish list, and when they have it in stock, you'll be notified. On this site you can also find over 4 million players who love to chat about their favorite games.
---
G2A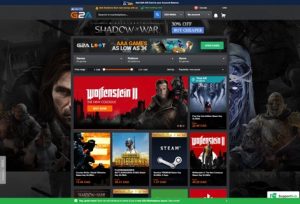 G2A offers CD keys for all game genres, and the keys found on this site can be used on your Steam account. G2A can save you up to 90 % off the retail price and coupon codes are offered on their pages, which will save you even more.
G2A is one of the best online gaming sites like Steam for games that are long overdue for release as well as for indie games that you may have never heard of, but are often very interesting. If you want to save money on games, G2A is a website that will definitely please you.
---
Sila Games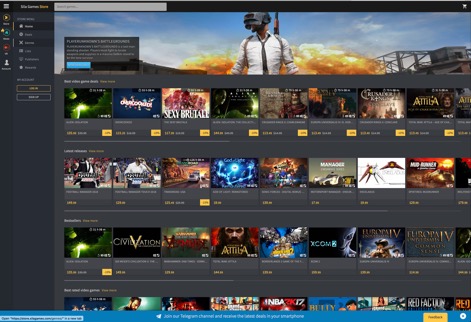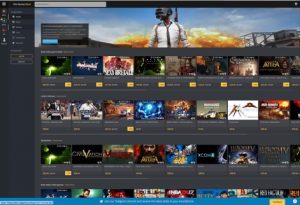 If you like to play games, you'll love Sila Games. This addition to our list of Steam alternatives is one of the best places to buy cheap Steam keys online. Sila uses the same leveling system found on your favorite games to give you points when you buy from their site. When you reach a certain level, you will get free games.
---
Simply Games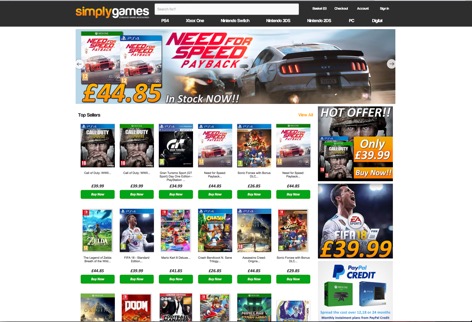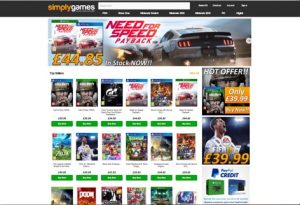 Simply Games is one of the best sites like Steam for Nintendo, PlayStation, Xbox and computer games. On this site, you can find many accessories that will make your gaming moments much more enjoyable.
Simply Games is proud to say that it offers great promotions and quality products that you won't find anywhere else. So if you're looking for unique items that will enhance the quality of your game, chances are Simply Games is the place for you.
---
Zavvi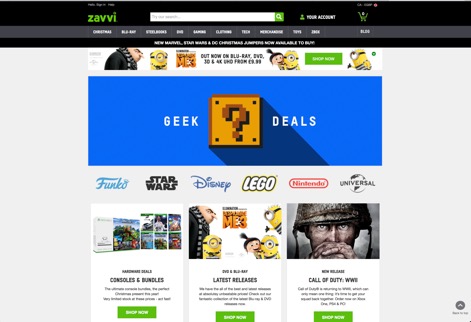 Another great place to buy cheap computer games online is Zavvi. Zavvi offers a lot of flash sales that last only a limited time and special prices on pre-orders.
This site offers a lot of games, but they also have many other items such as Blu-ray, DVDs, and gaming consoles and accessories at prices that defy the competition. Look for the latest specials and take advantage of their excellent international shipping services for free, no matter how much you buy.
---
Big Fish Games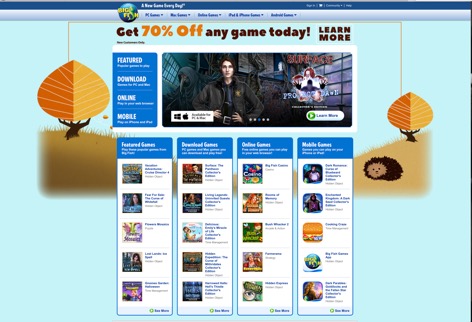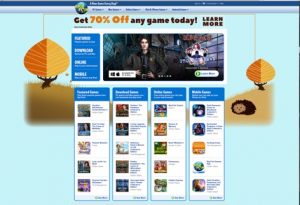 Even though Big Fish Games doesn't have games as popular as Grand Theft Auto and Assasin's Creed, they do have a huge selection of games that are perfect for when we want to spend some quiet time and take our minds off things. The games on this site are all easy to play and fun.
Most of the games offered by Big Fish Games can be completed in just a few hours, but you can replay them as many times as you like. If you are looking for games that are not too difficult and fun at the same time, Big Fish Games is definitely the place for you. They have games for Windows, Mac and most games are free for a limited time.