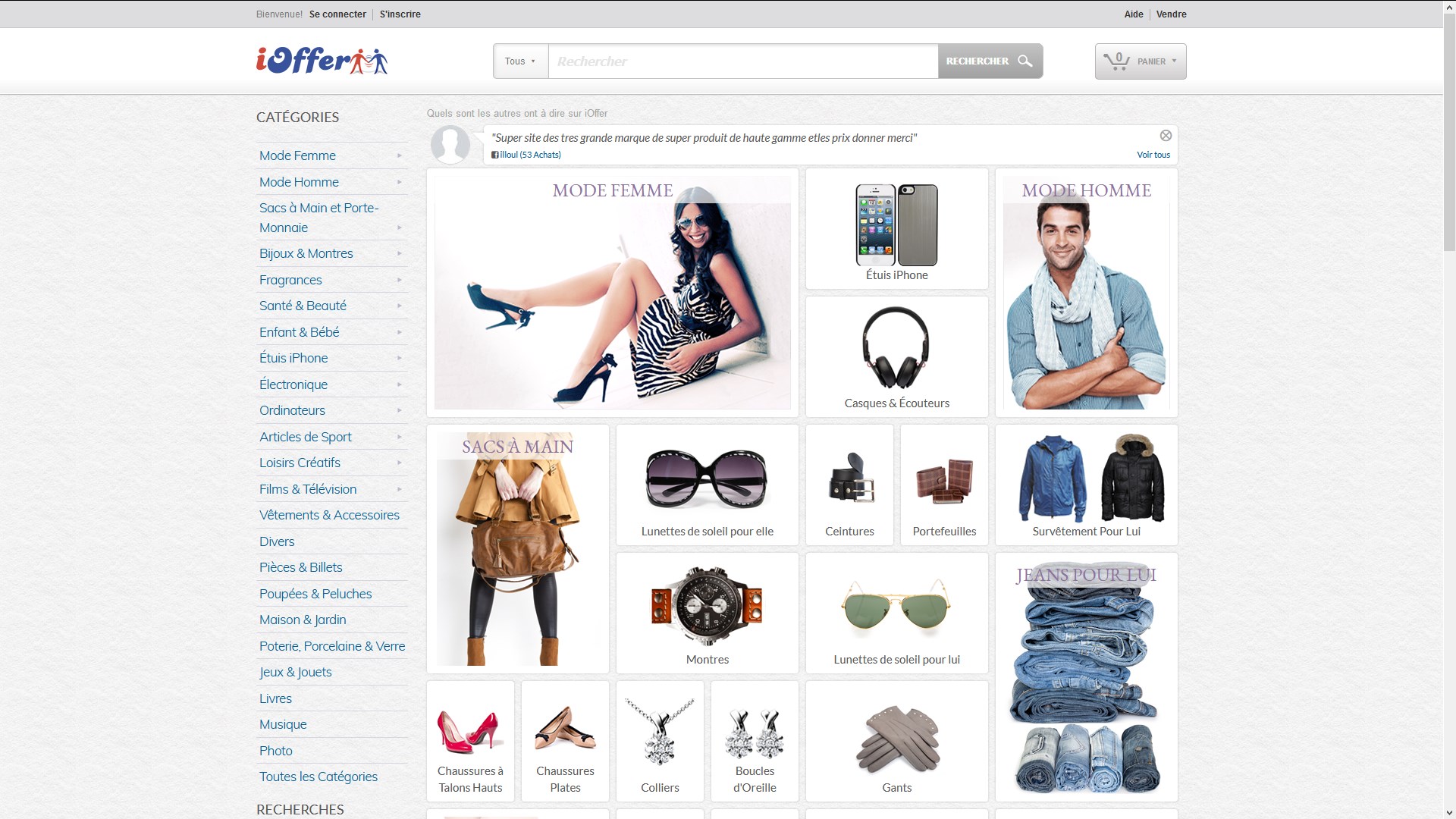 iOffer is an e-commerce site like no other, on it you will find products of all kinds sold by professionals as well as individuals. On it you can either buy directly from experienced sellers or find ads that ask you to quote a price. With this kind of ads you can haggle and even propose bartering as well as exchanging items. Trading may not be your thing, so we've put together a list of the best sites that can serve as an alternative to iOffer
See IOffer
Amazon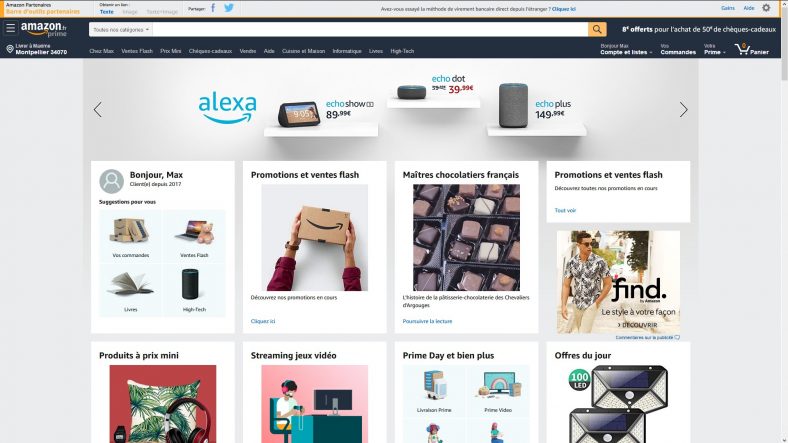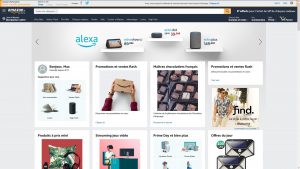 We don't really present Amazon, it's a behemoth of online commerce, probably the biggest online sales site in the world. They offer 1 day delivery on a lot of products which is very convenient if you need something fast. Their interface is very well done, easy to navigate, their search tool works very well and they have an incredible amount of products. It's convenient to be the number 1 in the world, sellers are fighting to be on the platform which offers a lot of choice and great prices to users.
---
eBay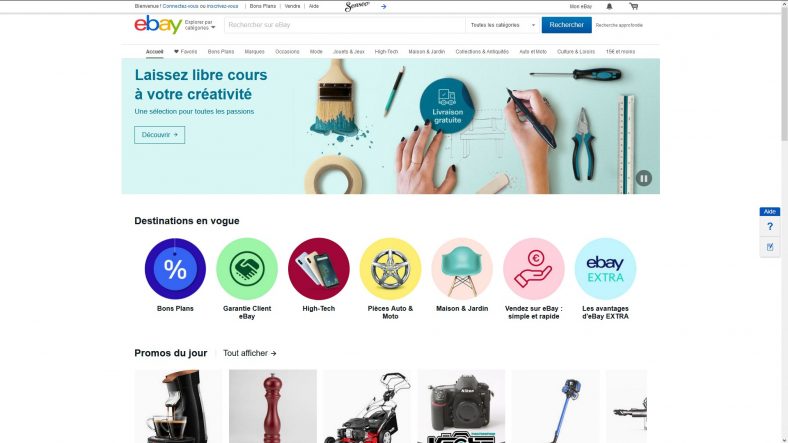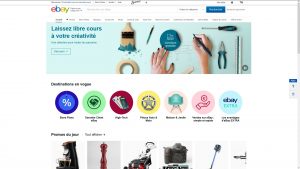 Still a very well known site in France but after all you don't change a winning team. eBay is an online sales site where everyone can sell what they want and has the particularity to offer two types of sales, direct purchases with a fixed price and auctions that everyone knows. If you like the intensity of wild auctions, eBay is the place to be. And even if auctions are not your forte you can always focus on the standard sales.
---
Aliexpress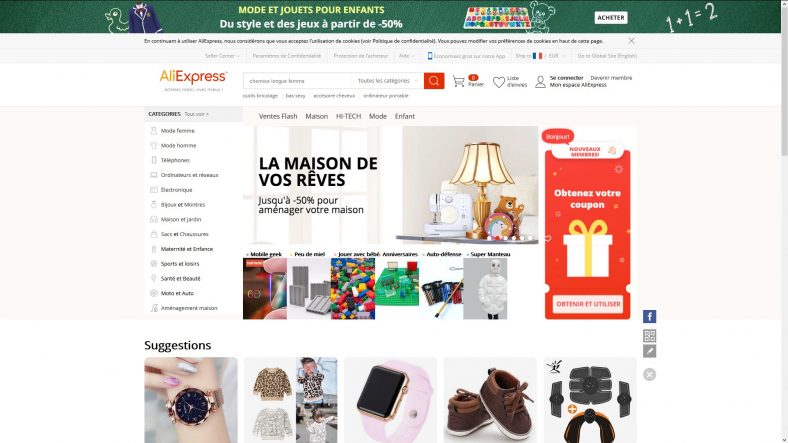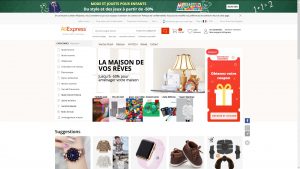 Who does not know Aliexpress, it is undoubtedly one of the sites with the lowest prices of Internet. It is a very interesting site not to be missed, it has some disadvantages such as delivery times sometimes extremely long in the order of several months but these disadvantages are far outweighed by the incredible prices the almost infinite choice and the fact that standard deliveries are free. You also have to pay attention to the quality of the products offered on the site, but for risk-free items it remains the best.
---
Rakuten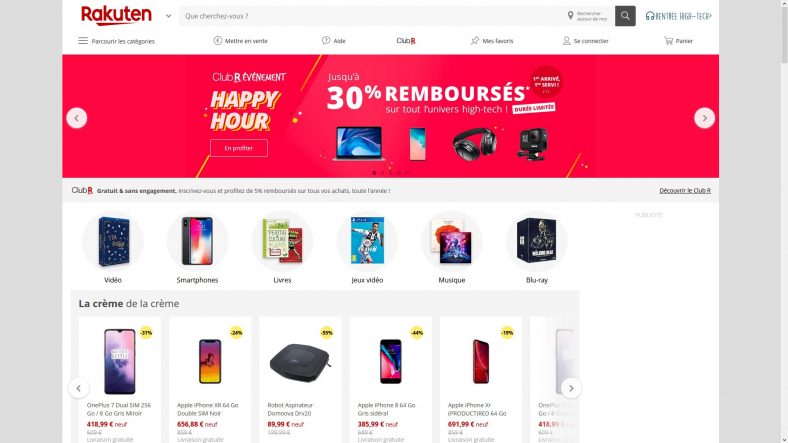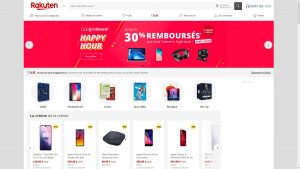 Our last choice will be Rakuten, not because it is the least good but because it is a bit special. Rakuten is not just a general e-commerce site, it offers a lot of different services that go way beyond e-commerce like on-demand TV, travel agency, banking and much more. You can live your whole life using only Rakuten, do your shopping with it, go on vacation with it, apply for your home loan on it and much more. All on (almost) one site. So come and try out life at Rakuten.
---
Cdiscount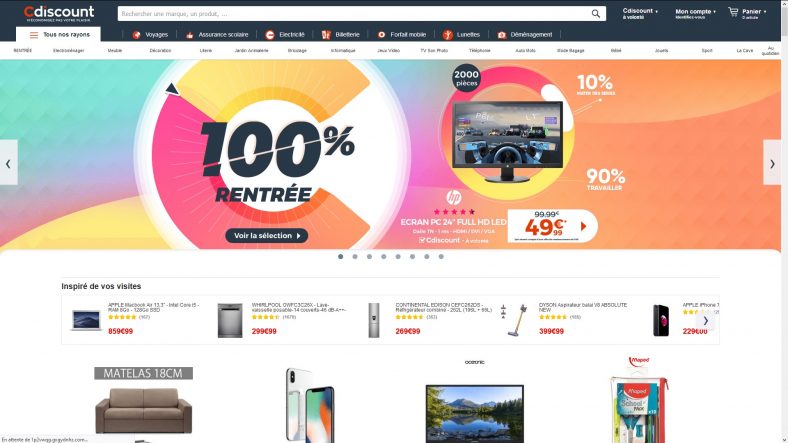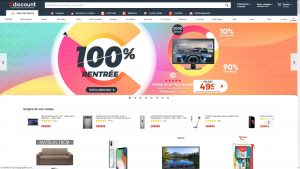 Cdiscount is also a big name in e-commerce sites. Unlike Amazon Cdiscount does not let just anyone sell on its site, it has advantages and disadvantages, for example the items sold are more controlled but less diversified. Although it is not necessarily true, you may not know it but Cdiscount offers many services quite original for a site like him. On it you will find for example a ticketing service, an electricity provider, cell phone packages or any kind of home services like DIY, gardening, plumbing...
I hope you have found an alternative to iOffer. Of course, there is still the site Le Bon Coin which is a very good alternative too.