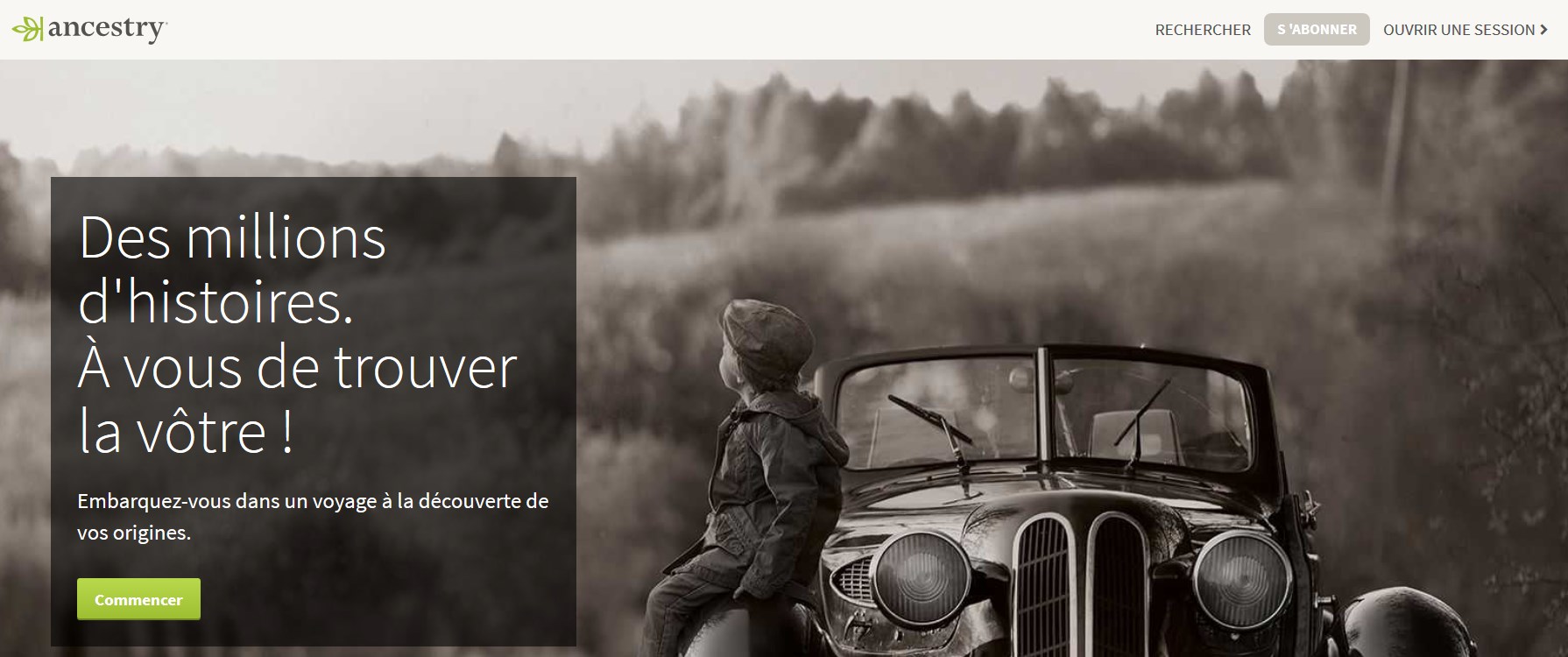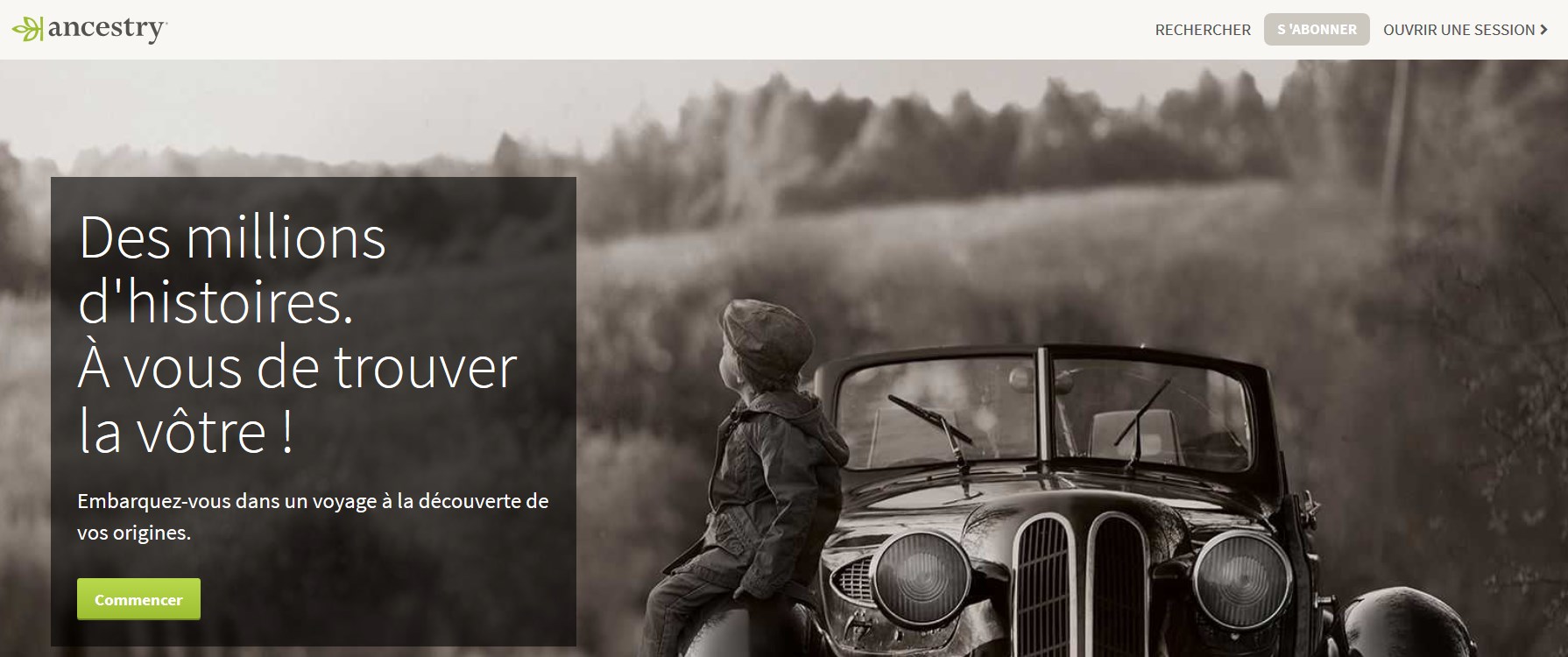 5 Family tree software like Ancestry
What a beautiful heritage to leave to our future generations to offer them the history of their families and ancestors. Who were they? Where did they come from? How did they live their lives? Many questions that could provide very surprising and fascinating answers. Tracing our family history can be very easy for a few generations and then for one reason or another, nothing comes of our research.
Fortunately for us, today we have the chance to use very sophisticated genealogy software that will allow us to reach our goals and discover who our ancestors were. Ancestry is without a doubt the best genealogy software available on the web today. It will certainly be your best research companion if you want to make a wonderful return to your roots. So with Ancestry, finding your ancestors will certainly be part of an extraordinary adventure that will surely follow you all along your existence here on earth.
However, even with the best genealogy software, we will have to check at each step of our research in order not to deviate from the path. With Ancestry you will have a free trial period, but then you will have to pay for the service. This is quite normal for a family tree software of this quality.
Although Ancestry is the best genealogy software for making an online family tree, SiteComme has done some research to bring you some great alternatives. Our research has allowed us to find genealogy software that will surely meet your needs for free or in a similar way. So all you have to do is to visit our list of genealogy software here below that will surely satisfy the most difficult of you.
See Ancestry
MyHeritage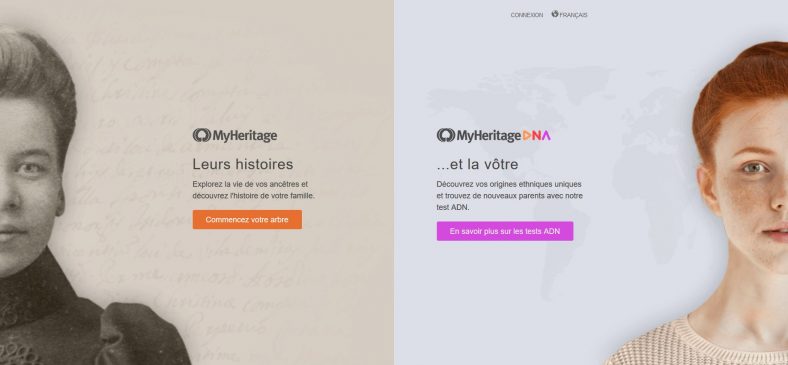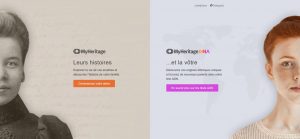 Official Website
Available in several languages, including French, MyHeritage is really perfect for making your family tree online. This free genealogy software is a great alternative to Ancestry, with a very user-friendly and approachable interface. Building a family tree with MyHeritage is a breeze. You add names, dates, photos and you can also enter stories or anecdotes that will be remembered by all those who came before you.
---
My Folks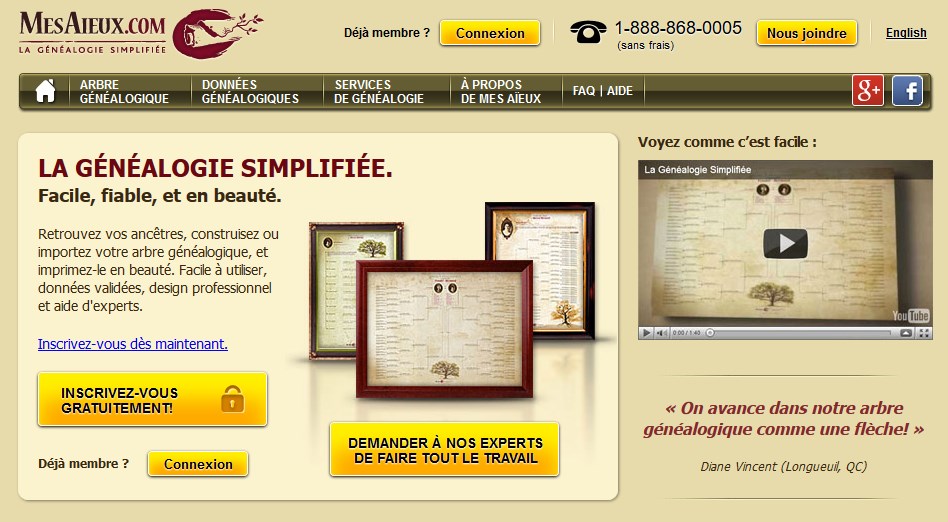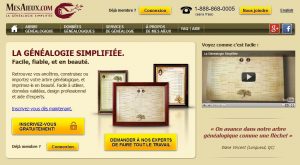 Official Website
100% from Quebec, Your Folks offer an excellent free genealogy software that will satisfy the French of the new France, but also the French everywhere on this blue planet.
Your Folks will be able to offer you much more than a genealogy software, you will find family lists, including marriages, births and deaths everywhere in Quebec, New Brunswick, Ontario, Nova Scotia, Alberta and Manitoba. Your Folks also offers you the possibility to have your family tree done by their professionals at very reasonable prices. Join the 800 000 members of Your Folks and meet your ancestors.
---
FamilySearch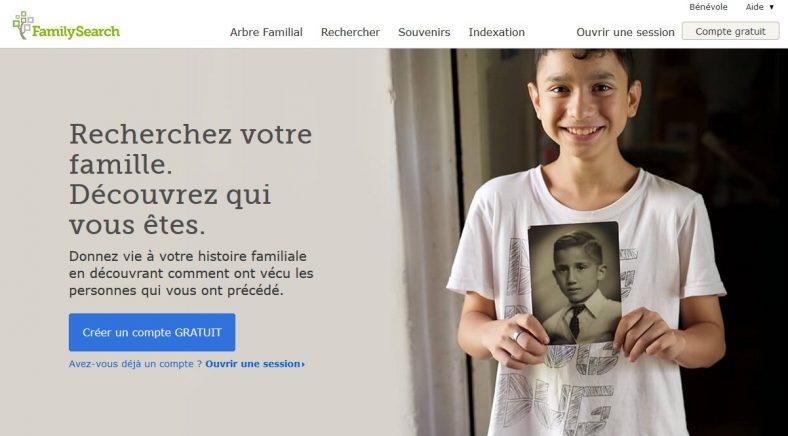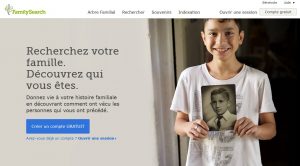 Official Website
With a database of over 4 billion names from all over the world, FamilySearch is certainly a first choice alternative to Ancestry. Choose the language you want and you'll find a genealogy site you're sure to enjoy.
As its name suggests, FamilySearch is very family friendly and you will find much more than a place to find your roots. Go and discover this excellent free genealogy software, you will have a lot of fun.
---
Geneanet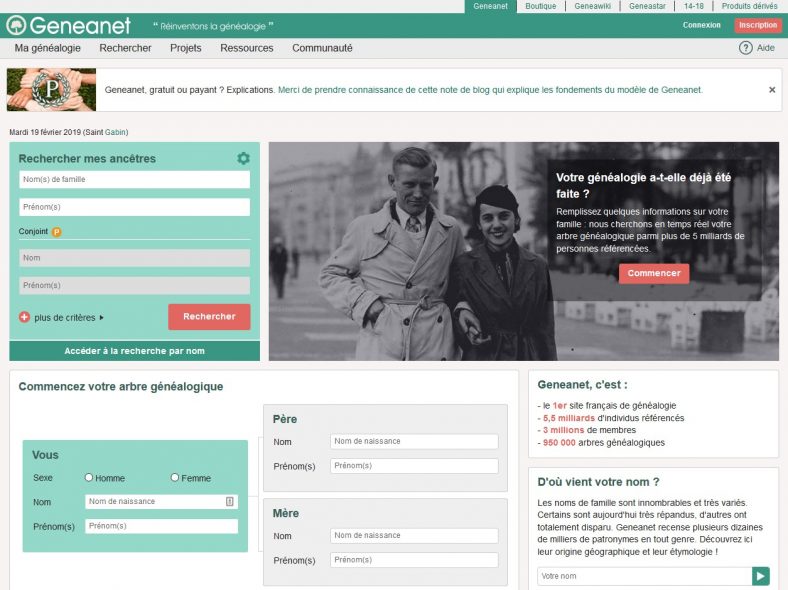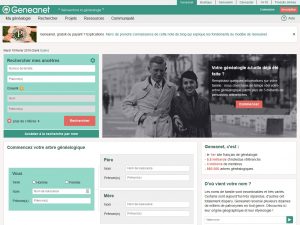 Official Website
With more than 2 million members, 4 billion names listed, and 700,000 family trees, Geneanet is a free genealogy software that will meet your expectations. Choose the language of Molière at the bottom of the page on the left and then, all you have to do is enter your data, and then leave to discover your roots. You can also opt for the Premium version, which will offer you a more complete and faster service.
---
OneGreatFamily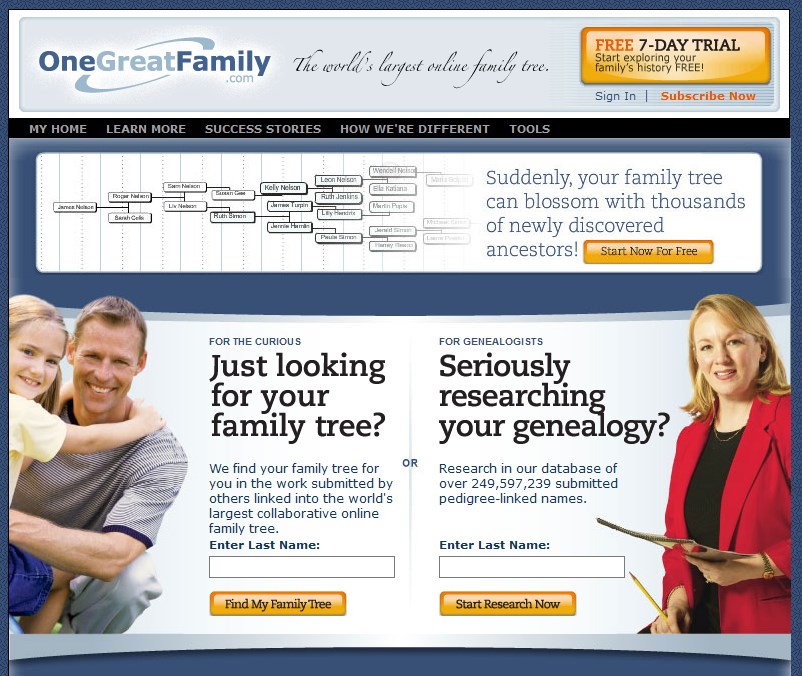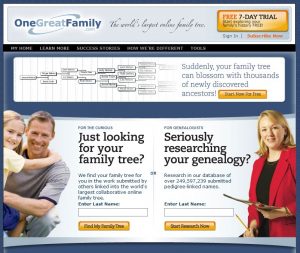 Official Website
OneGreatFamily is one of the best online genealogy software, although, only in the language of Shakespeare, OneGreatFamily holds 3 patents based on the technology of their genealogy software. OneGreatFamily is a software that merges 2 families automatically, identifies and eliminates duplicates automatically.
In addition, its search engine works around the clock to detect and find additions to your family tree, it can also find important information for you from information taken from other people. So, go visit OneGreatFamilly and you will discover a very powerful genealogy software at a very reasonable price.