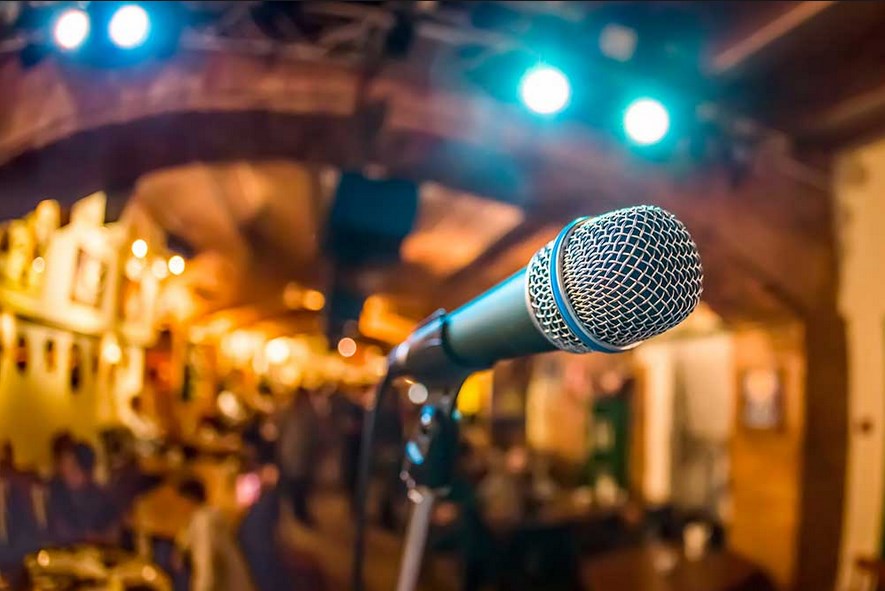 6 Sites like KaraokeParty
Karaoke is when you sing along with your favorite song and become a rock star yourself. Karaoke is a great way to entertain your friends at a party or to improve your singing skills. Karaoke has been a part of our lives for quite some time now, but despite the waves of popularity depending on the fashions, it has always kept its place.
People of all ages love to sing along with their favorite songs. And to be honest, a party isn't really a party if no one tries to sing a good karaoke song in front of a microphone.
You don't have to be invited to a party to sing karaoke. This can be a great hobby and a wonderful way to pass the time. No matter what the reason. KaraokeParty is one of the best websites for Karaoke songs online. When it comes to having fun with a great selection of songs online, KaraokeParty will definitely make for some great evenings with good company.
Very different from YouTube when it comes to listening to music online, KaraokeParty offers your favorite songs, but in instrumental version, but with lyrics and a tempo that will facilitate the right time for the lyrics. Unfortunately, KaraokeParty is no longer available in all countries, and nobody knows why. The site still works, but is blocked.
Fortunately, we've done a good job of researching and finding you some great alternatives to KaraokeParty. So, take a few minutes and visit our list of karaoke sites below for many unforgettable nights out with friends.
Karaoke Version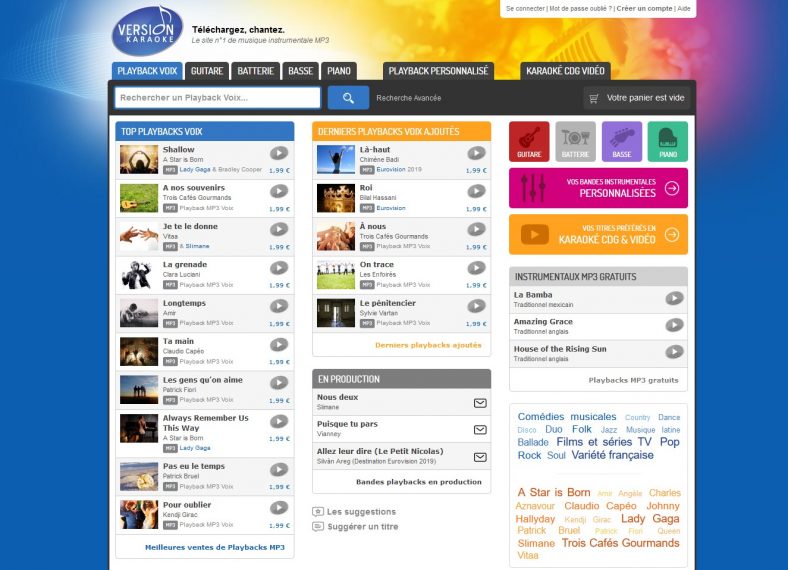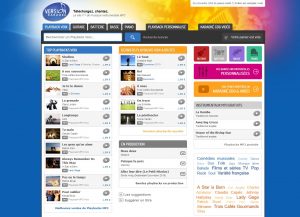 Official website
Very similar to KaraokeParty, Karaoke Version has more than 48,000 quality instrumental songs in its database. If you want to sing online, you are also in the right place. Karaoke Version has a platform that will allow you to remove musical instruments such as guitar, piano and drums.
You will also be able to change the image in the background and all the songs on their site are 100 % legal. So for guaranteed fun, go visit this website like KaraokeParty right now.
---
Karaoke Island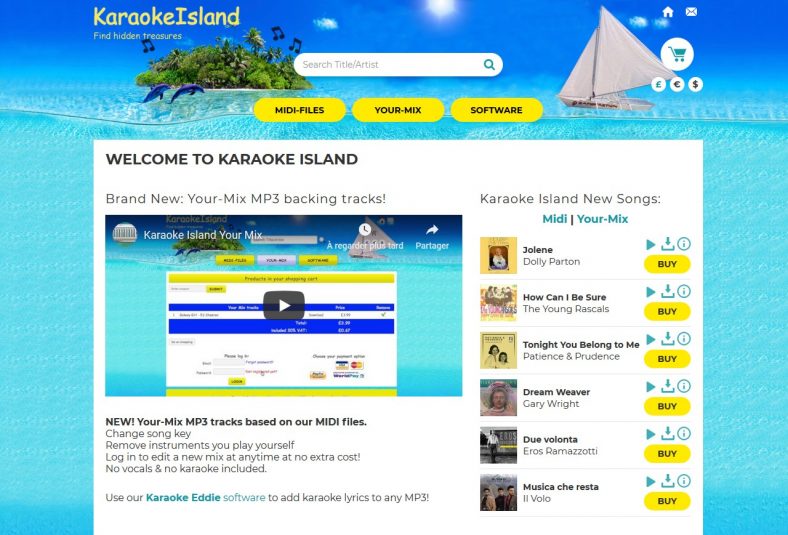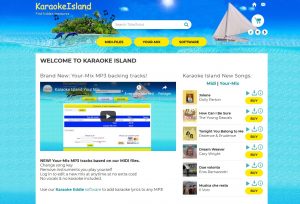 Official website
Another great site like KaraokeParty is Karaoke Island. With this tropical online party site, you will be able to set up a karaoke for your needs in just a few minutes. You will discover a pleasant and simple to use platform, but at the same time very complete. You can also save your music in MP3 format. So if you want to set a party alight, Karaoke Island is the ideal software for you.
---
Karaoke 4 Free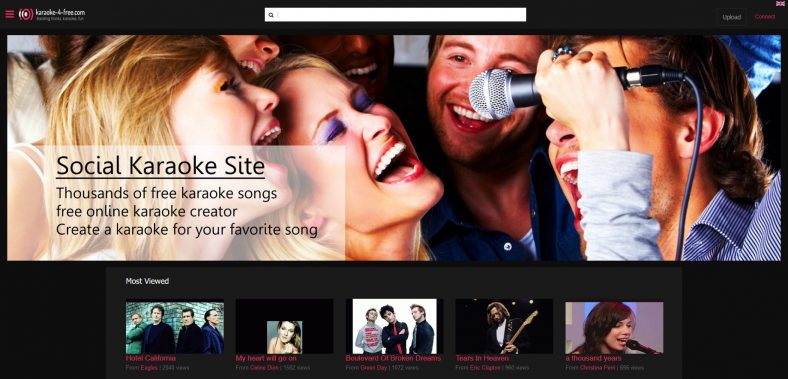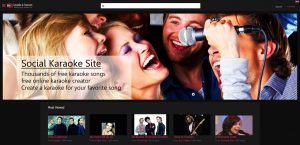 Official website
There are many free karaoke sites like KaraokeParty, but Karaoke 4 Free is one of the best. This website has thousands of free songs that you can listen to from your computer. You don't need sophisticated equipment, just choose a song already in the system or download one and then you can remove the voices in just a few minutes.
With Karaoke 4 Free, you can upload and store your songs, you can rate others, and even sell your recordings. If you like online karaoke, you'll love this site like KarakokeParty.
---
Karaoke Chanel Online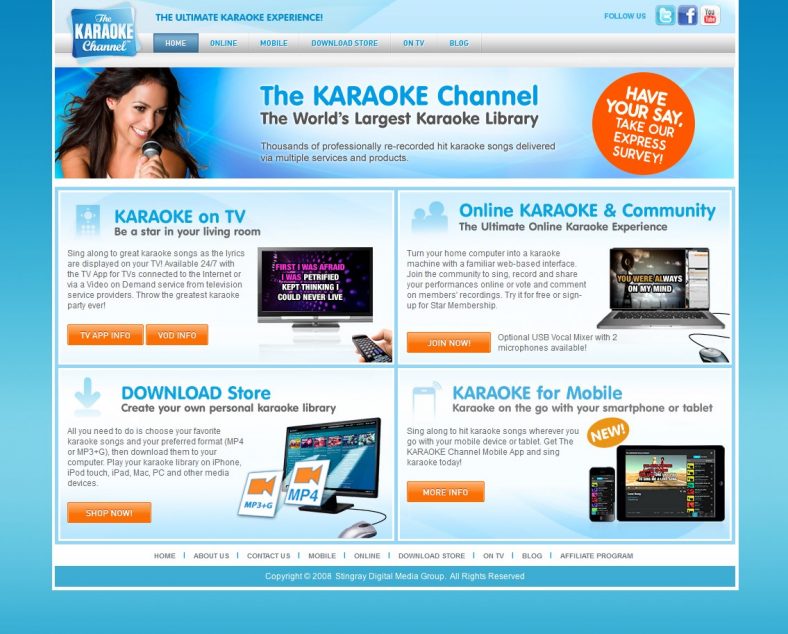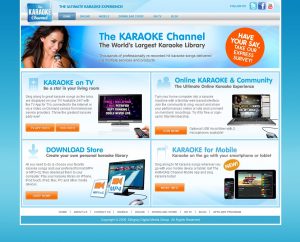 Official website
This excellent site similar to KaraokeParty has one of the largest song banks you will find online. Chanel Karaoke Online can be set up to play on your 27/7 TV if you want to throw the biggest party ever. With this free karaoke site, you can turn your computer into a karaoke system very easily.
You will be able to join a community of singers and share your songs with them, and even judge and comment on their performances so it's a great way to strengthen yourself as a singer. Karaoke Chanel Online is really good and should be added to this list of sites like KaraokeParty.
---
KaraFun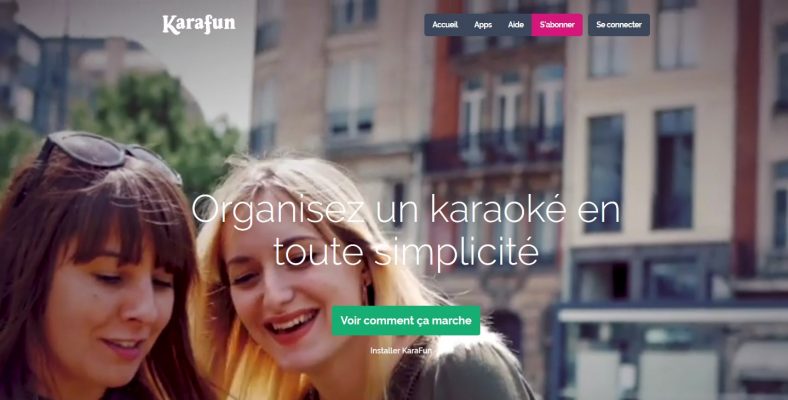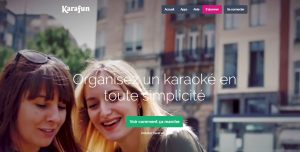 Official website
If you are looking for fun, you have come to the right place with this site named Karafun. Singing karaoke has never been so fun, or so cheap with this site. Karafun is one of the best options if you want to have a karaoke party at home.
This site also has a huge database so you can choose many songs to your liking. Karafun is very simple to use, you just have to install the microphone, choose your song and play it. Having fun has never been so easy with Karafun to accompany you.
---
Power Karaoke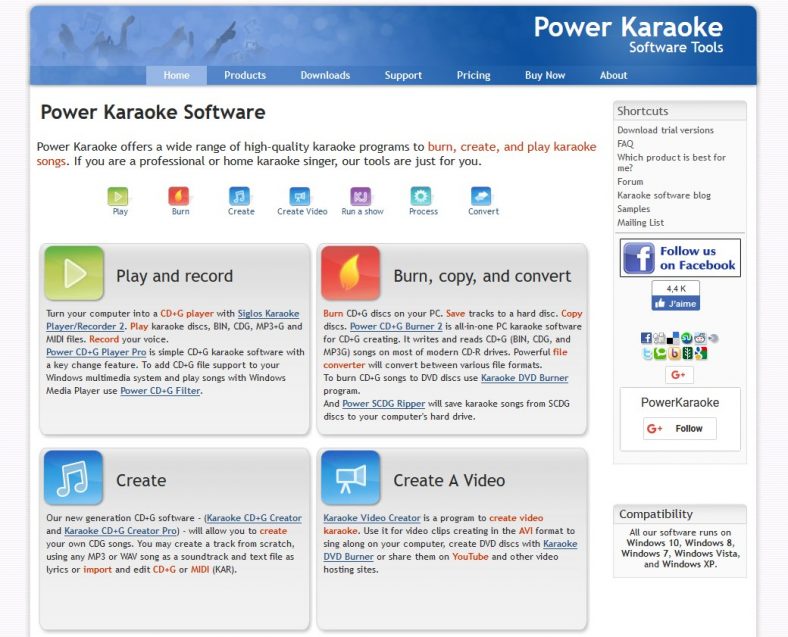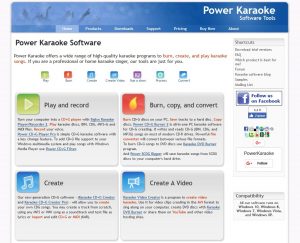 Official website
Our list ofalternatives to KaraokeParty must include Power Karaoke. Power Karaoke is a powerful, high-quality software that allows you to create, burn, and play any song you want. Whether you are a professional singer or a beginner, you will surely appreciate all the tools that this karaoke software has to offer.
So, if you want to record your voice, create videos with background or remove voices for songs that were not included in the site, Power Karaoke is the software you need.