7 People search sites like Intelius
We all know someone we would like to get in touch with. The Internet is one of the best and easiest ways to find someone, their address, or their phone number. If you know where to look, you can find all the information for free with just a few clicks. Intelius is one of the best people search and information sites you can find on the web.
On this site you can find the typical information and you can go further and research the people you are looking for. Intelius uses a powerful algorithm to bring you the right information in a flash. This online person finder is perfect if you've lost a phone number or want the address of someone you knew in the past. To get the information, all you need is the full name.
If you own a company and want to do a detailed check on an individual, all you need is the individual's social insurance number. Once you enter the number, you will have the results in seconds. This is perfect for knowing who you should keep and who you don't want in your company.
As we said before, there are many ways to find information on the internet, we have scoured the web to find you some great alternatives to Intelius to give you even more chances to succeed in your search. The people search sites we've found for you are fast, powerful and for the most part, free. Use them every time you want to find someone and get in touch with that person.
See Intelius
Facebook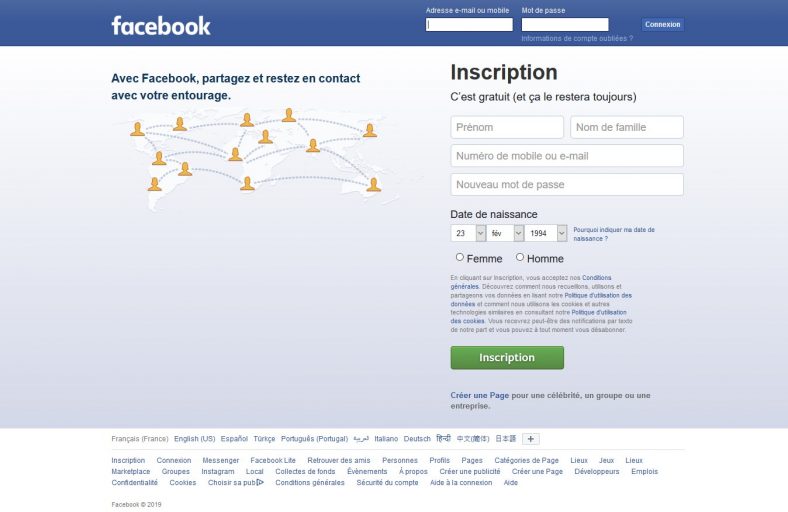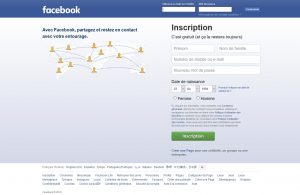 Official Website
You may never have thought about it, but Facebook is one of the best websites for finding people. Plus, most people now have a Facebook account, which makes it an excellent alternative to Intelius. To find someone, just enter the name in the search bar and you will be able to choose from all the people with the name you are looking for, but most of them also have a photo, which will make your task easier.
---
Peek You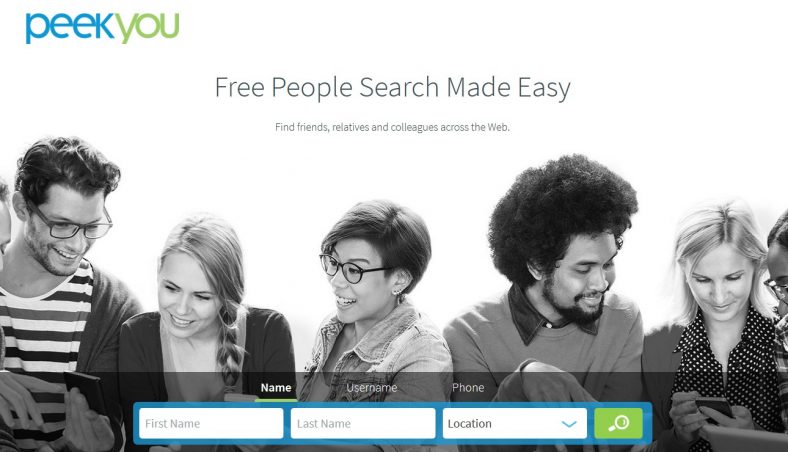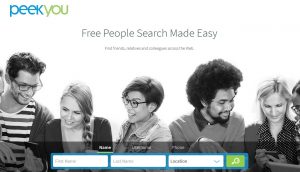 Official Website
Peek You is one of the excellent people search sites that we had to add to this list of sites like Intelius. When it comes to finding a person, this site will be of great help. On this free site, you will be able to search by username on different social networking platforms. If you want to know who is hiding under the pseudonym of Bling24 or SexyKitty101, you will have great chances to discover it.
Peek You, can show you what people with the same username are doing on the web and more. A lot of information can be found with Peek You, try it now with your own username and see for yourself what you can discover.
---
LinkedIn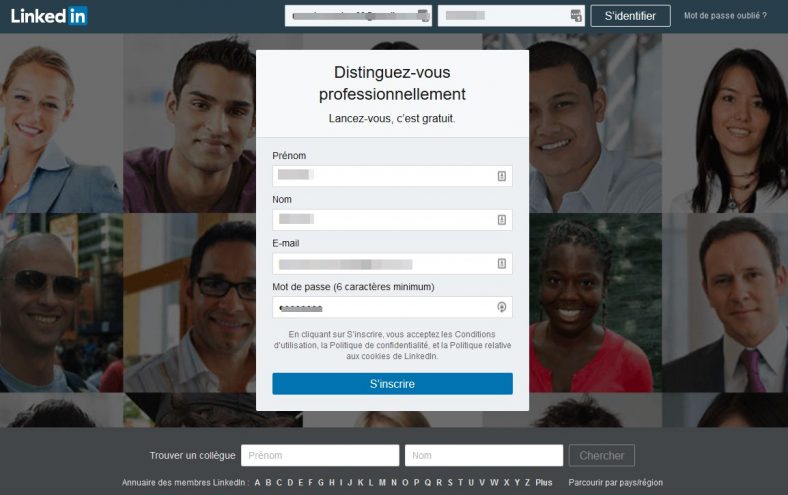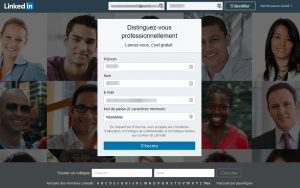 Official Website
If you own a business or would like to find one, you will love this free search site. LinkedIn is a platform where millions of professionals and companies are listed in their database. Think of LinkedIn as the Facebook for professionals.
On this site you can find information about the companies and also about the contacts of this company. You can also find a lot of information about potential employees. The only disadvantage of LinkedIn is that when you look at the profile of some people, they will know that you have visited their profile.
---
123 People
THE SITE NO LONGER EXISTS
Another site similar to Intelius for finding people is 123 People. This site can track anyone online. 123 People is fast, free and easy to use, in fact, it's probably one of the simplest search programs on this list. All this site asks for is a name, then you will receive information such as the phone number and street address of the person you are looking for.
Whether it is for information related to an individual or a company, 123 people will be able to meet your needs. Moreover, they can even help you find the cell phone number of the person you are looking for.
---
Wink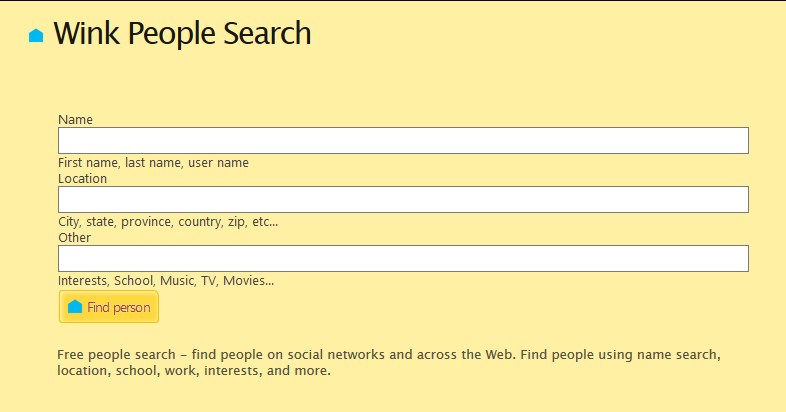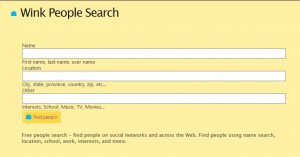 Official Website
Another great alternative to Intelius, Wink is a search website, which will use other search engines such as Google, social networks, forums and online profiles to get the results you want. Wink also allows you to edit the information about yourself that will be found on their site.
If you want to know what kind of information could be found about you, you can go and create an account easily and for free and it will only take you a moment. As you can change information about yourself, it will also allow you to protect your identity online.
---
Pipl


Official Website
Pipl is a website like Intelius that searches all the invisible side of the web for data and information, which will be useful to find people. This online people finder searches databases, forums, social networks, search engines and anything else you can imagine. Pipl is so powerful it's scary. If you are looking for someone, this site is probably one of the most interesting to discover.
---
Zaba Search


Official Website
Last but not least on this list of Intelius-like sites is Zaba Search. Although the interface of this site is not as nice as the other people search sites on this list, Zaba is a master at finding valuable information. On this site, you have free access to the public registry and public information.
Only by entering the name and location of the person sought. You will find information, such as, phone number, and everything that will have been registered at the court. So if you want to know more than just a phone number, this search website is a great option to try.