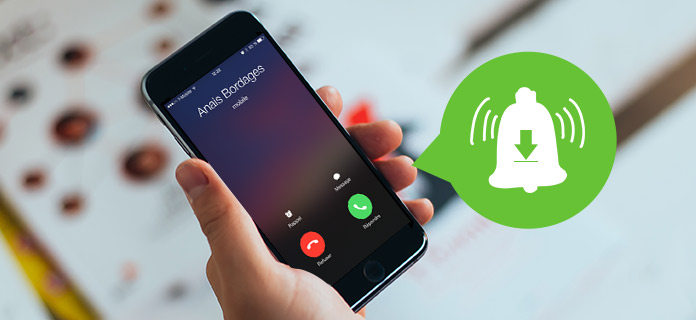 5 Free ringtone websites like Phonezoo
We probably take better care of our cell phones than we do of ourselves. One of the best ways to become even more one with our phone is to personalize it. This includes background images, and a ringtone that reflects our personality, as well as applications that suit our needs. This list is specifically designed to help you find the perfect ringtone for your phone.
Add a different ringtone for each person who usually calls you, so you'll automatically know who is on the other end of the line. Phonezoo is one of the best free ringtone sites. On this site, you can choose from hundreds of ringtones that are updated very regularly. Find ringtones with themes such as holiday, fun, or pop culture.
All ringtones that are offered by Phonezoo come with instructions. Anyone can install a ringtone from this site. In addition, Phonezoo offers a great wallpaper for your phone. Download some of them and change them to your liking. If you like music, you will love the ringtone creator found on Phonezoo. This creator allows you to upload your own songs and integrate them perfectly. Cut out specific lyrics or a rhythm to make your ringtone unique for your phone.
What's great is that it's all perfectly free and it will only take you a moment to install the ringtone you choose for your phone. If you don't want to waste time creating a ringtone and you can't find the ringtone you want with Phonezoo, don't worry, there are many sites like Phonezoo. We have found the best free ringtones sites for Android and iPhones and we have listed them below. So we wish you nice discoveries.
See Phonezoo
Zedge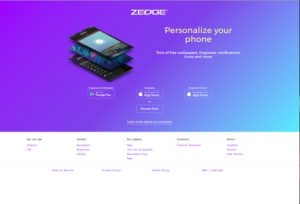 Official Website
Every second that passes, Zedge receives over 15,000 visitors, and for good reason. This great alternative to Phonezoo offers thousands of wallpapers and ringtones that you can download directly to your phone. The installation is really simple and can be done quickly by anyone. Zedge is one of the best online ringtone sites like Phonezoo.
They have almost everything from kitty cats to superheroes to fun sounds. Zedge is free and always will be. Bookmark them, because we guarantee you'll want to return regularly.
---
Audiko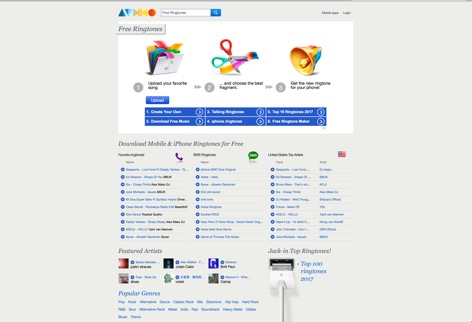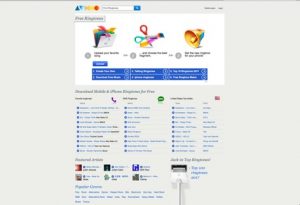 Official Website
Audiko specializes in ringtones. Do you want the popular song Despacito when your love calls? Or maybe a big Metallica classic when your best friend calls you to go out. If you just want a simple beat, you can also take advantage of the wide selection of themes from your favorite shows like Game of Thrones. Searching on Audiko's website is very easy.
Visit their list of favorite hits of the moment you will find some of all genres, and if you can't find what you like, you can always choose one of your songs, find the best fragment and download it directly to your phone. Everything Audiko has to offer is free at 100 %.
---
Mobile9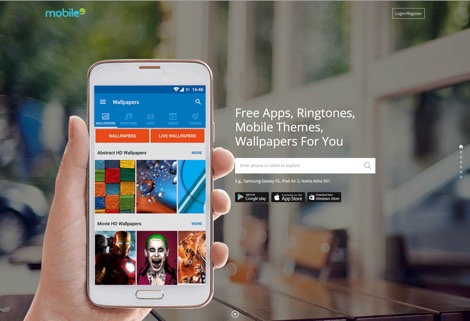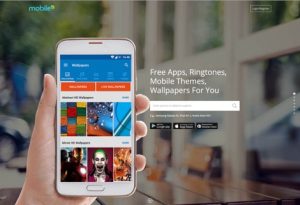 Official Website
Our list of sites like Phonezoo has to include Mobile9. Mobile9 has some of the best ringtones on the internet. This site has a huge collection of ringtones, apps, wallpapers and ebooks that can be installed in moments. All you need before you start using Mobile9 is the make and model of your phone.
Once you have entered this information, a large list of available items will appear. Totally free, you can download anything you want from Mobile9 and have fun afterwards.
---
MyTinyPhone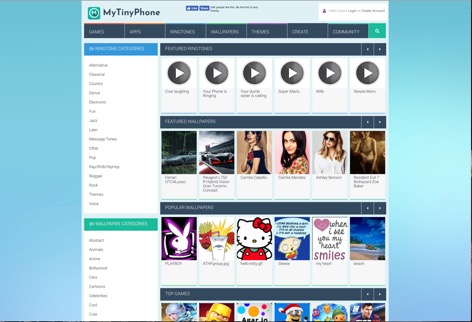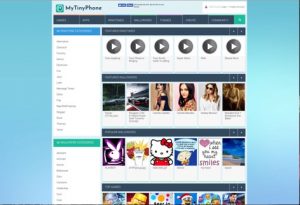 Official Website
MyTinyPhone must be added to this list of Phonezoo-like sites. Although MyTinyPhone means my little phone, this site is anything but little. MyTinyPhone has hundreds of thousands of applications, wallpapers, ringtones and more to make your phone unique. All the content on this site is completely free, easy to install and well organized.
Search by category, popularity or enter a specific keyword in the search bar to find what you are looking for. New content is added regularly. MyTinyPhone is certainly a site worth knowing.
---
MadRingtones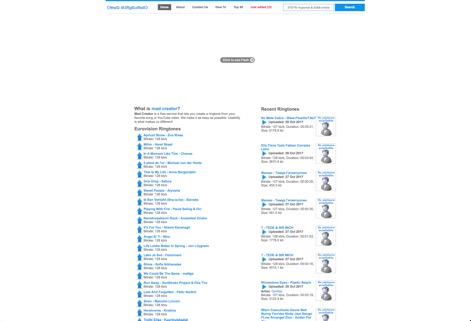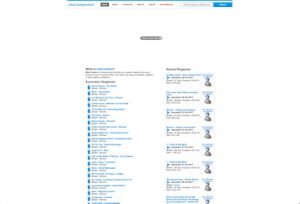 Official Website
If you're still wondering how to get free ringtones, go visit MadRingtones. MadRingtones is one of the best alternatives to Phonezoo. With MadRingtones, you can search through a huge selection of pre-made ringtones or download one of your songs from your playlist or from a site like YouTube.
MadRingtones is organized by genre and subcategories as well as by artist, so you can always find what you want. MadRingtones is a free ringtone download site that will impress you with the quantity of ringtones and a very user-friendly interface.