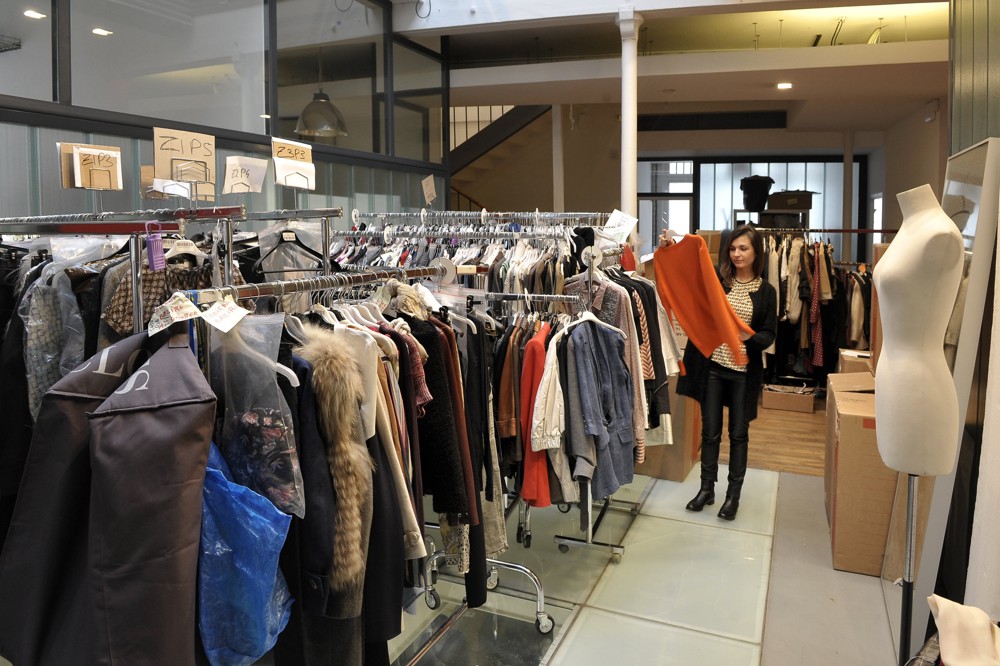 5 Second-hand fashion sites like Vestiaire Collective
You love fashion clothes and fashion, but your budget can't always keep up with your needs! Well, Vestiaire Collective is the perfect solution for you. Indeed, Vestiaire Collective is an extremely trendy site that offers you the possibility to sell your fashion items such as handbags, shoes, clothes and more. This will also give you the chance to buy luxury products on their platform that are often almost new and always rigorously inspected, for a retail price much lower than the normal selling price.
Selling used clothing online has become very trendy and especially more in demand. Vestiaire Collective with more than 350 thousand active members and more than 30 thousand products for sale is definitely one of the best online dressing room options. If you are passionate about fashion, Vestiaire Collective is definitely a web platform that will please you.
Also, we have done some research to find alternatives to Vestiaire Collective that will give you even more choices. So if you are looking for a specific luxury second hand bag or shoes and you can't find it with Vestiaire Collective, the chances of getting a positive result will be much higher. So we invite you to visit our list of sites like Vestiaire Collective below and take advantage of it to renew your wardrobe.
See Vestiaire Collective
Dressing room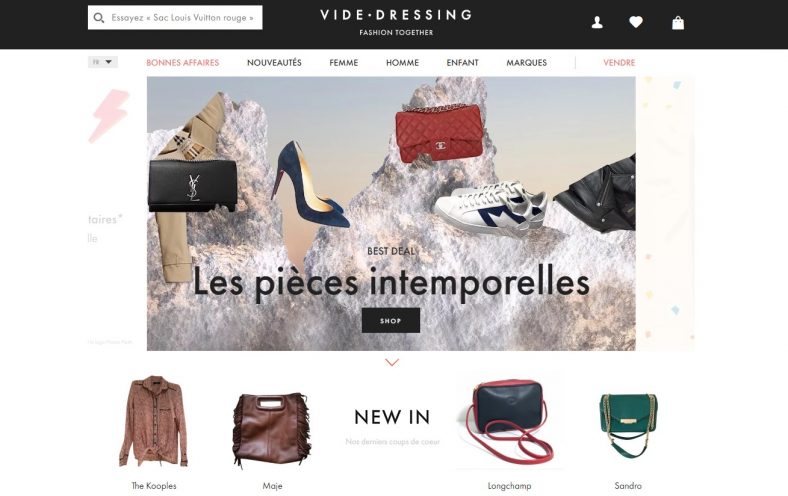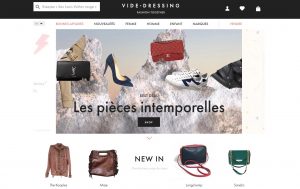 Official Website
To sell or buy with a guaranteed service or money back, Vide Dressing is a great alternative to Vestiaire Collective. Vide Dressing offers authenticity of the items sold and an excellent selection of the best brands such as Ralph Lauren, Luis Vuitton, Prada, Dior and many more. You will find items for the whole family at incredibly low prices.
---
Depop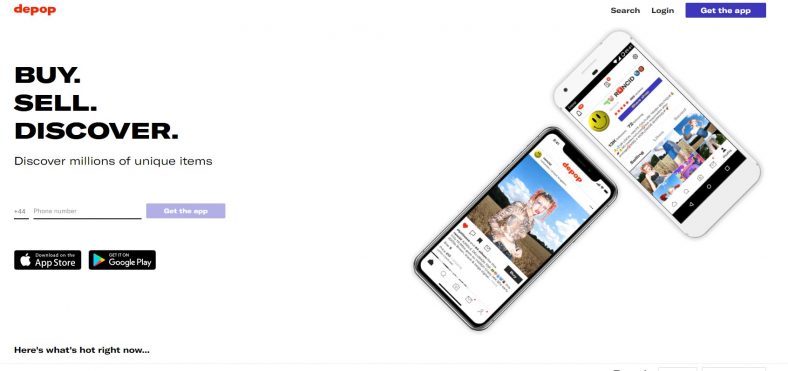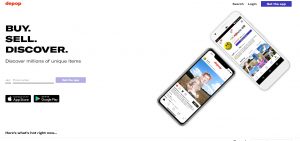 Official Website
Very easy to create an account, and with a very user-friendly interface, Depop is an online dressing room that deserves to be considered. Very similar to Vestiaire Collective, you will find a large selection of interesting items. Take a look around and we guarantee that Depop will get you hooked very quickly.
---
Vinted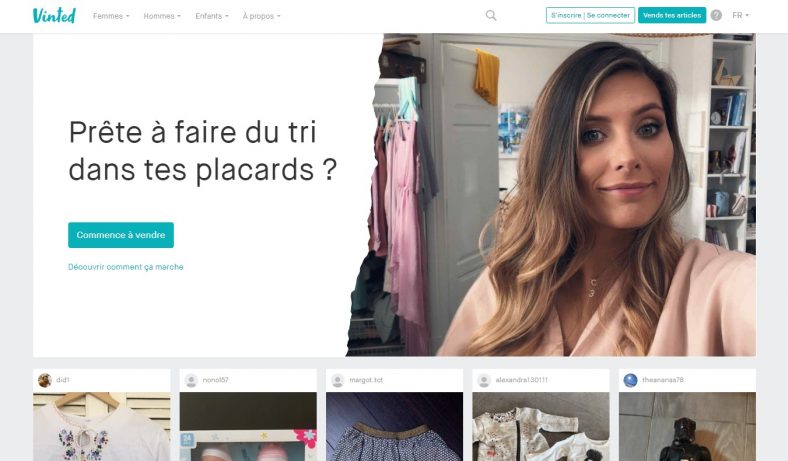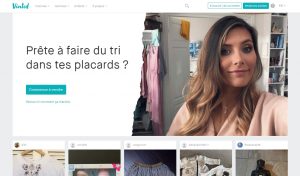 Official Site Europe
Another great site like Vestiaire Collective, Vinted has a network of over 11 million members and over 11 thousand new members every day plus they offer over 22 million items online. With a very friendly selling and exchange platform, Vinted is without a doubt a dressing room selling site to be taken into great consideration.
---
Instant Luxury
THE SITE NO LONGER EXISTS
With a name like Instant Luxe, one can expect a dressing room clearance site that offers luxury items. Indeed, Instant Luxe offers high quality products and with the most recognized brands of fashion. Whether you are looking for clothes, accessories or jewelry, you will find absolutely everything. You will be able to register for free and very easily, so if you are looking for a Cartier watch or Chanel shoes, you will have great pleasure in discovering this excellent alternative to Vestiaire Collective.
---
Ready to change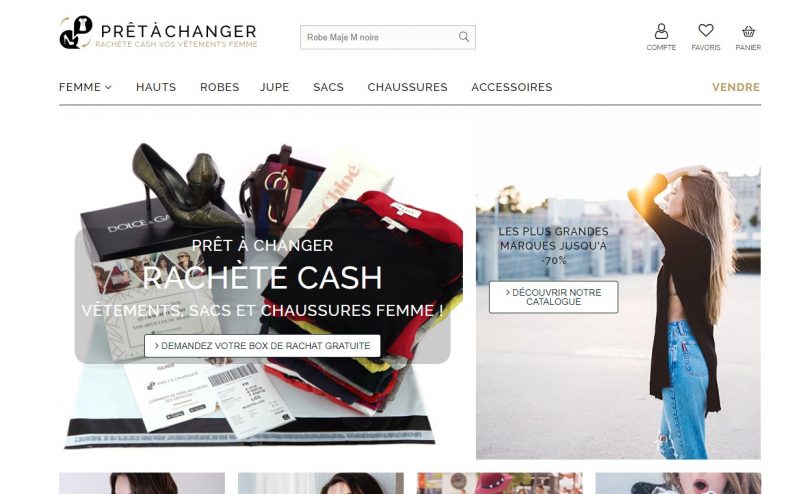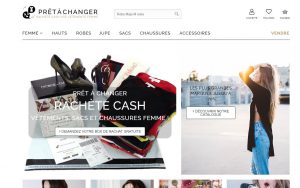 Official Website
We will end our article on sites like Vestiaire Collective with another dressing room site that deserves special attention. Prêt à changer is an online exchange or barter site. So all you have to do is download the application, sign up and voilà! Prêt à changer offers a very secure platform and will give the amount of the sale buyer and seller only when the delivery has been made.