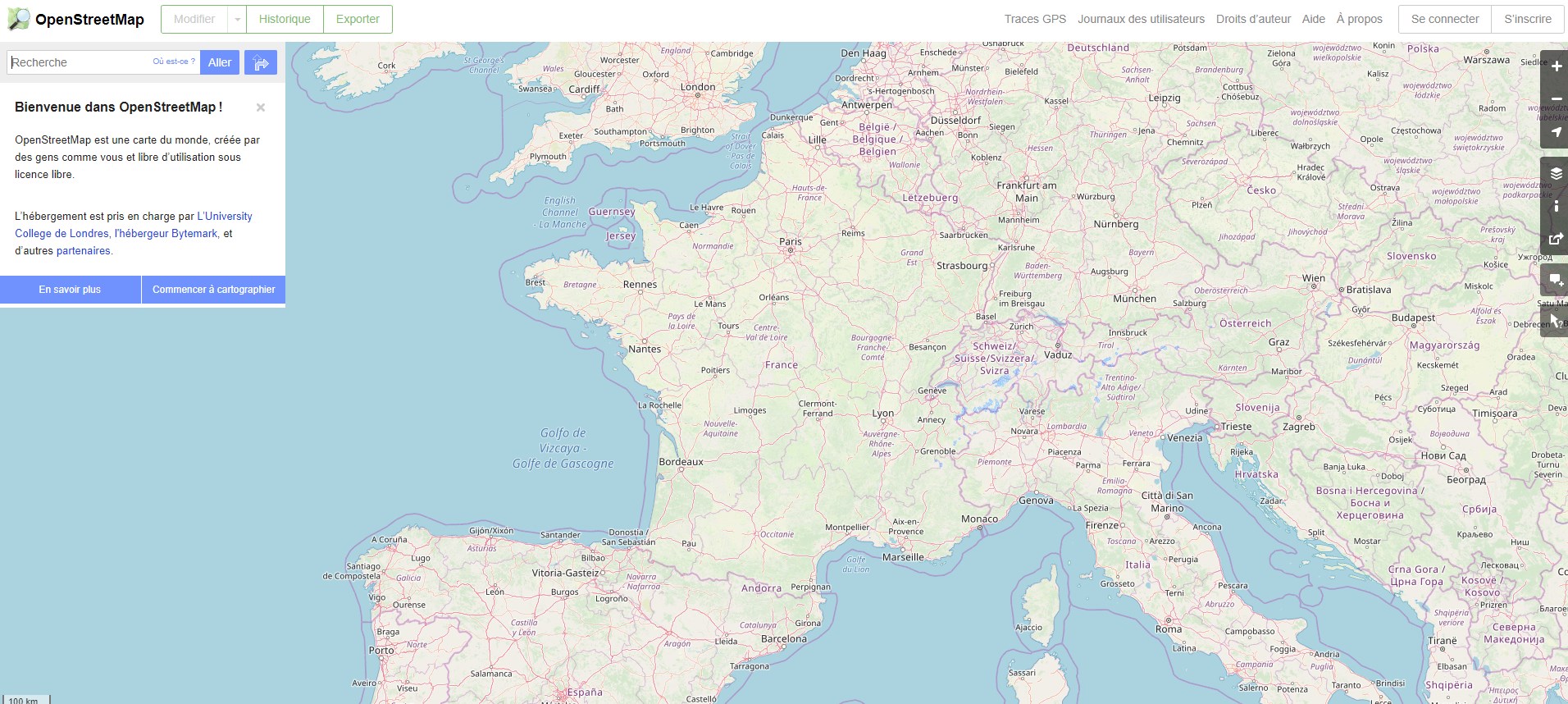 6 Best software like Google Maps
For those of you who remember glove compartments full of road maps, we're sure you'll enjoy our list of sites like Google Maps. Gone are the days when we needed to unfold a good old road map. We can now enter the destination thanks to applications like Google Maps and be guided very simply.
Very easy to use, and really practical, Google Maps will get you to your destination in the blink of an eye. Whether you are looking for a good restaurant on the road, a gas station or a hotel, Google Maps will be very useful.
The Google Maps application is available for free and installs in just a few minutes. So, take advantage of the Google location in order to never again find yourself on the wrong path and arrive at your final destination in the time planned at the beginning.
Also, there are very good alternatives to Google Maps that will offer you the same services and possibly more. So after an excellent research, SiteComme is able to offer you a list of the best sites like Google Maps. So we invite you to visit our list below and we can guarantee that you will have a lot of fun trying out applications like Google Maps.
See Google Maps
Open Street Map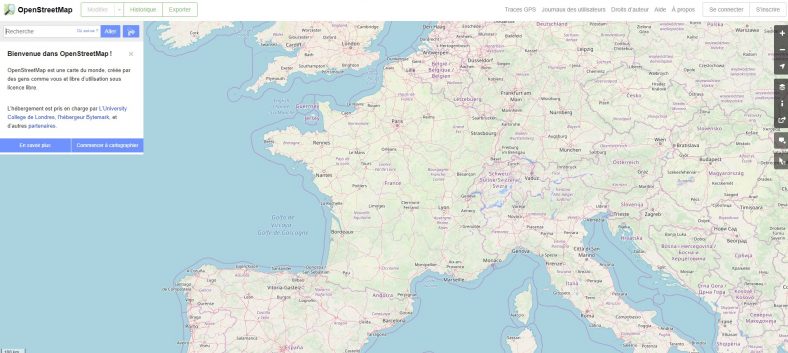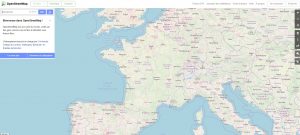 Official Website
Free and very complete, Open Street Map is a world map very similar to Google Maps. Open Street Map is very accurate thanks to its advanced GPS geolocation.
New roads are added very quickly and since Open Street Maps is used by hundreds of thousands of users, we can tell you that you will be very satisfied with the result. So for an excellent digital mapping service, Open Street Map is definitely one you should consider.
---
Bing Maps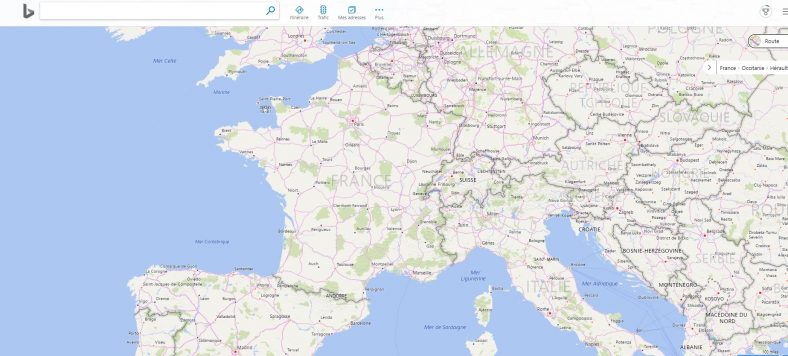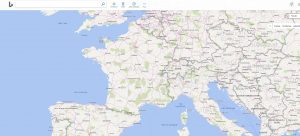 Official Website
Bing is a free service owned by Microsoft. The maps and directions are very similar to Google Maps. Very precise and complete, Bing also offers a very complete and user-friendly interface.
You will be able to organize your destinations very simply by taking into account the traffic, and many important details. Moreover, Bing offers you the possibility to share your destinations easily by email, on Facebook, Twitter and much more.
---
Mappy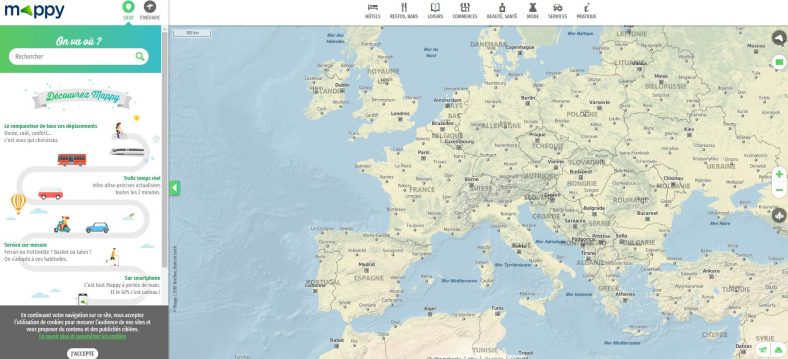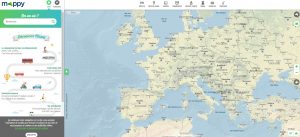 Official Website
One of the most recognized sites similar to Google Maps in France is undoubtedly Mappy. This location site is extremely complete. With more than 5 million stores and places registered in their database, finding a parking lot, a restaurant, a gas station or a hotel will be very easy.
Mappy is one of the most efficient tools. With a platform that is both simple and very easy to use, this software is one of the best alternatives to Google Maps when it comes to France.
---
MapQuest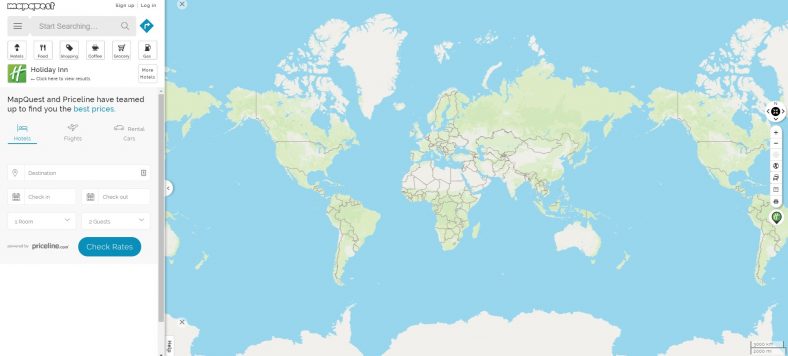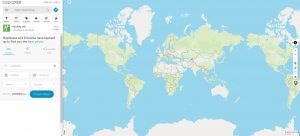 Official Website
Another great geolocation site like Google Maps, MapQuest will be able to help you in many ways on your next trip. Using the same search engine as Open Street Map, MapQuest offers you a lot of information about places like airports, parking lots or hotels to name a few.
So no matter where you are on the planet, MapQuest will be able to fulfill all your travel needs, and do so very reliably.
---
Yahoo! Maps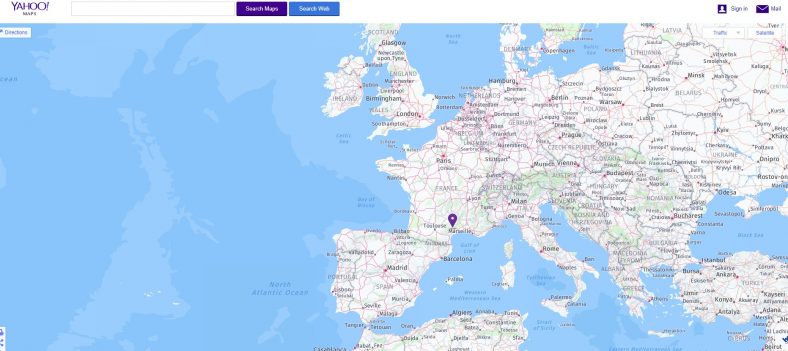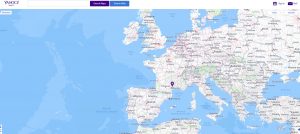 Official Website
Another big one like Google, Yahoo! surely needs more introduction. You can download Yahoo! Maps for free. Yahoo! Maps is an interactive digital map software that will meet all your needs, and this, in a very fast and simple way.
Finding a route has never been easier. Their maps are very rich in information and can also be printed to help you always have the important details close at hand.
---
Michelin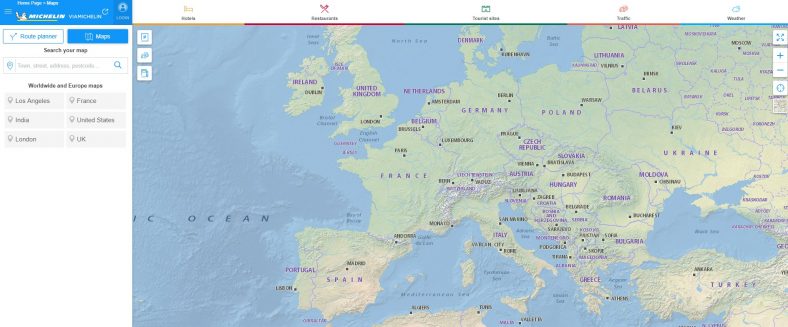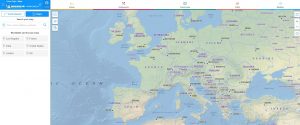 Official Website
Last but not least, Michelin is also a software like Google Maps that you will definitely like. Whether it is to find you the tourist sites, the restaurants or to give you the temperature, Michelin is undoubtedly an alternative to Google Maps which must be taken into consideration.
With Michelin, planning an itinerary is very simple and like the other sites on this list is completely free. So, go visit and enjoy this software that has a lot to offer.