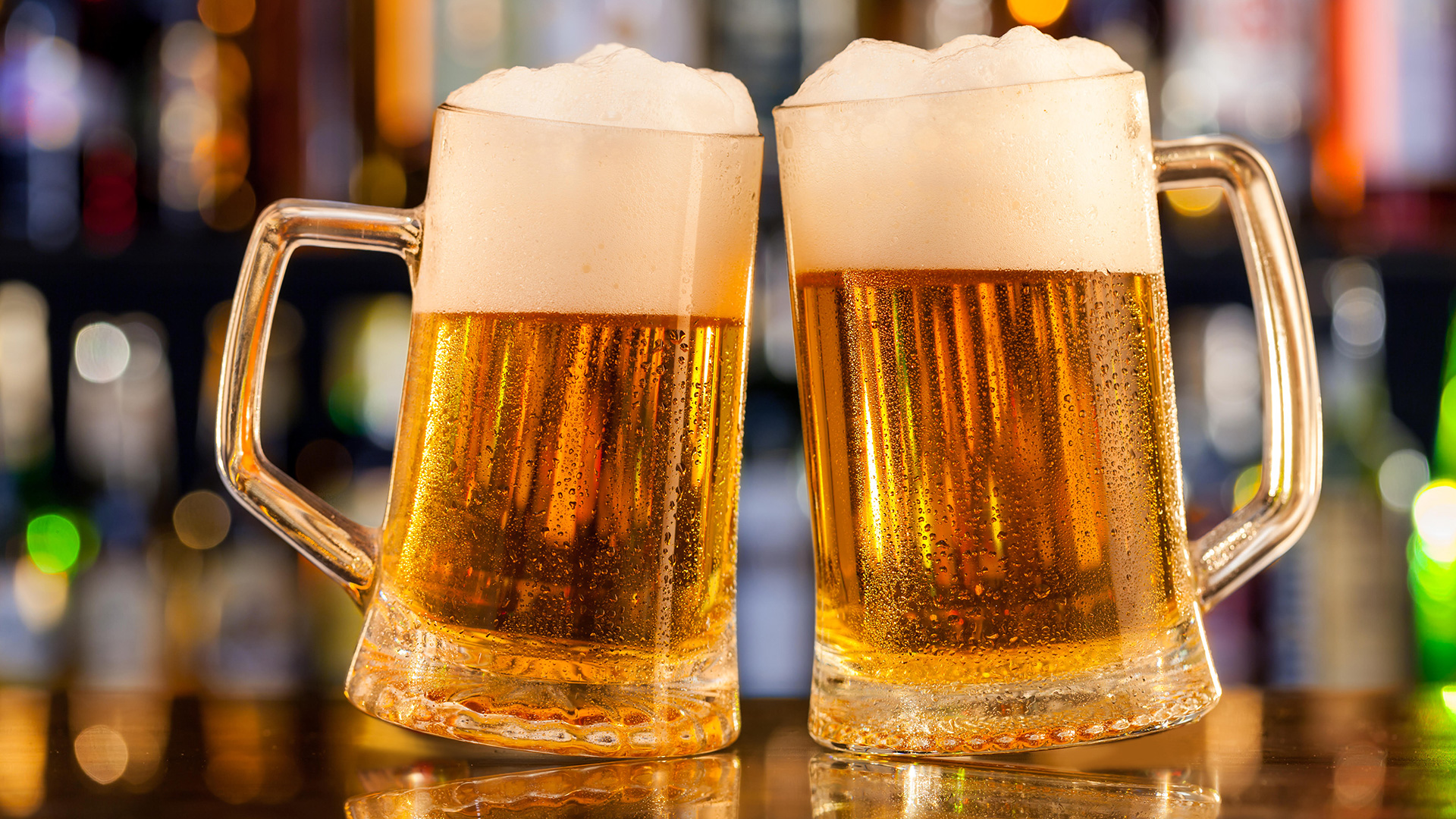 6 Best sites on craft beer in Quebec
Over the last 10 years, Quebec has seen a phenomenal growth of microbreweries on its territory. With an increase of 345 %, we can certainly say that the Quebec brewing world is booming.
Yes, with more than 150 microbreweries scattered across the province, the large and powerful breweries that have always been in place have had to face a drop of more than 5 % in their sales in less than a decade. Surely, we have reason to be proud of our brewing talent and know-how.
One job in a hundred is now linked to the beer market in Quebec, so it's not surprising to see so many new bottles on the shelves of our grocery stores and specialty stores. Also, it's not only here where the effervescence is felt, we can see a meteoric rise of craft beers just about everywhere in the world.
SiteComme took great pleasure in scouring the web for the best websites on the world of brewing in Quebec and on craft beer in general. So if you are a microbrewery beer lover and you would like to learn more about the subject, you will surely enjoy discovering the sites presented in the list below. Whether you want to discover local microbreweries and their beers, find out about upcoming events or even learn brewing techniquesWe are sure that you will have a great time here.
Beers and Pleasures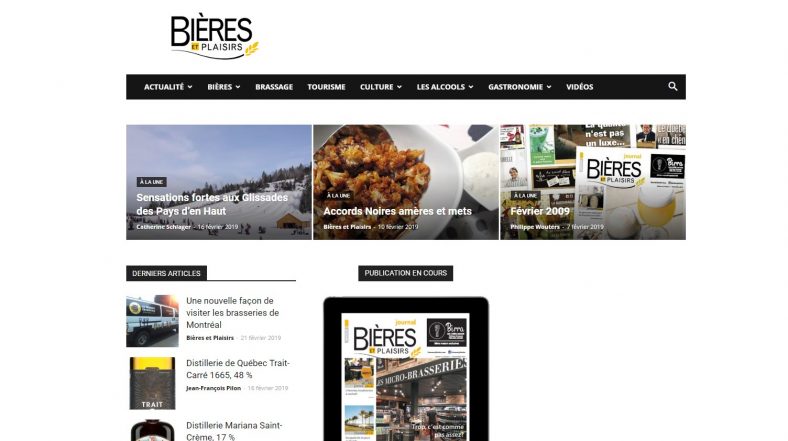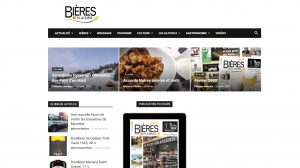 Official Website
Bières et Plaisirs is simply one of the best web sites on Quebec beer, and on brewing in general. You will have a lot of fun discovering the new trends and the best places to discover for your next outings. Moreover, Bières et Plaisirs offers categories of articles on gastronomy, beer brewing and tourism.
If you are a fan of English beers or the best Belgian beers, Bières et Plaisirs will help you discover the best places where you can enjoy some of the best beers in the world brewed at home.
---
Quebec Craft Beer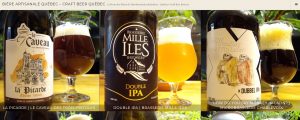 Official Website
Bière Artisanale Québec will surely be the website that will make your mouth water the most, or rather the beer. To know everything about each microbrewery beer available in store, this website of the beer world is without any doubt the website par excellence. With a great and easy to use interface, all you have to do is look at the beers and stop by.
You will get a detailed description of the beer style, the microbrewery that produces it and an excellent vision of the subtlety and flavors present in the beer that will be presented to you.
---
It Brews!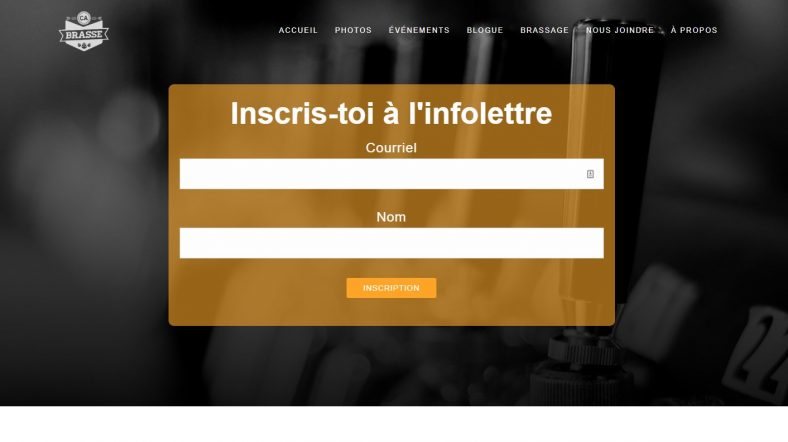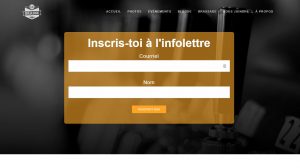 Official Website
To know everything about the brewing world in Quebec and all over the world, Ça Brasse! is one of the websites about beer to keep in your favorites. Whether it's about the Hermite microbrewery in Victoriaville or the Trou du Diable in Shawinigan, to name a few, you'll have the pleasure of discovering excellent articles on Quebec beer and their brewers.
You will also have all the information on upcoming events such as the Gatineau Festibière, the Mondial de la bière and many others. Also, you will surely like their Photo, Brewing and Blog categories, which make Ça Brasse! one of the best websites on the beer world in Quebec.
---
Les Coureurs des Boires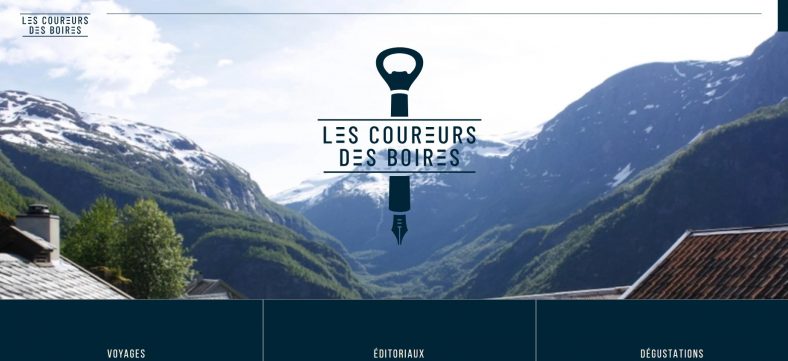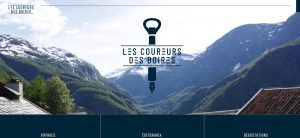 Official Website
Discovering the best beers in the world with Les Coureurs des Boires is a real pleasure. After having visited more than 20 brewing countries over the past 10 years, Martin Thibault and David Lévesque can boast of having done an excellent job.
Their website is just like their book ("La route des grands crus de la bière") which is to say simply perfect. So no matter what region or country you live in, Les Coureurs des Boires is a site to discover, without moderation.
---
The Brewer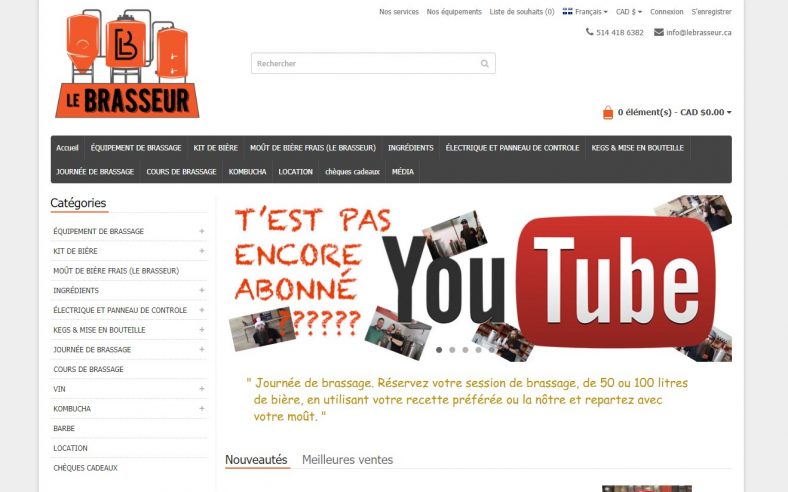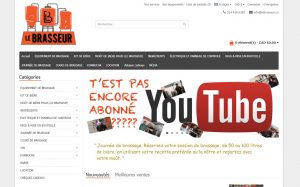 Official Website
Most of the microbreweries were born thanks to amateur brewers who, through their passion, were able to develop an expertise and their own recipes. Also, finding specialized stores is becoming easier and easier due to the ever increasing demand. But on the other hand, there are few places where you can go and experience a day of brewing and learn about the techniques of brewing.
Also, Le Brasseur is a unique place where you can go to brew with experienced people. So if you are interested in learning how to brew your own beer, Le Brasseur is the place for you. You can also find all the equipment you need to make a great beer at a very good price, whether you want to buy materials or simply rent them for a brewing session on site.
From beginner to professional, if you are a craft beer brewing enthusiast, Le Brasseur is definitely the place for you.
---
The Beer Blog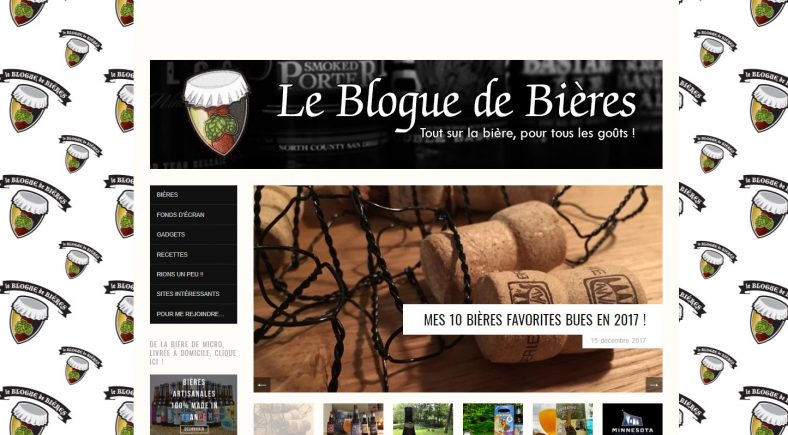 Official Website
Le Blogue de Bières is another excellent site on microbrewery beer in Quebec, full of information on the brewing world as well as very good descriptions of the beers here. Offering a very user-friendly interface and a large choice of interesting articles, Le Blogue de Bières will make you spend some great moments reading while enjoying an excellent beer from Moulin 7 d'Asbestos.