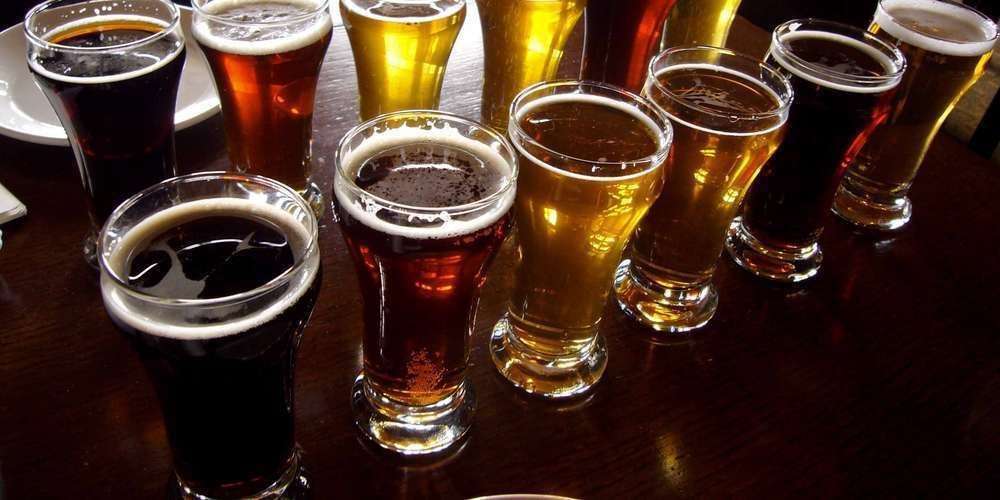 6 Best sites to learn how to brew beer
Whether you are a home brewer, a professional brewer, or just a lover of good beer, there are some great discussion or training sites online. The world of beer is a very fascinating world.
You can brew your beer with concentrates or brew all grain. Of course, all-grain brewing requires proper brewing equipment and training to achieve good results.
SiteAs really had fun discovering the best websites, where the lovers of good beers meet to share their discoveries, their tests or their recipes. If you are an enthusiast, you will enjoy discovering these wonderful websites of the brewing world.
You will meet people who are absolutely in love with their passion for beer and this fabulous world of fermentation in general. So, enjoy our research and we wish you a great beer while visiting our article.
Beer lovers (forum)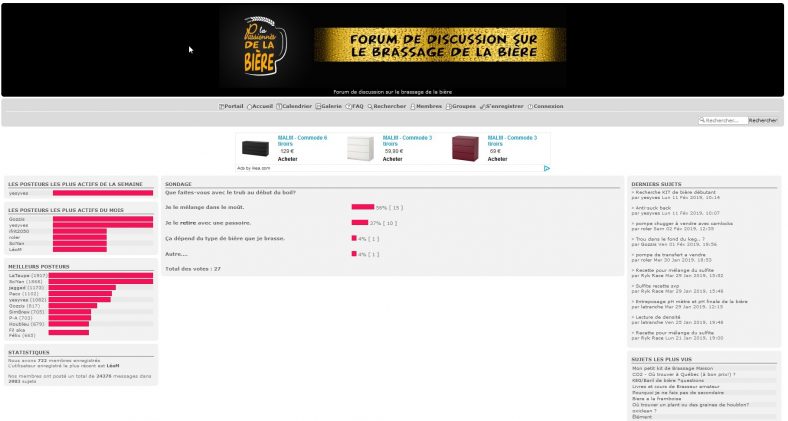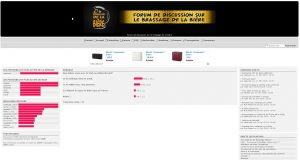 Official Website
Beer enthusiasts are sure to please, this discussion forum offers the chance for all amateur and professional brewers as well as beer enthusiasts in general to exchange on beer making. With more than 600 active members, you will always have the chance to have someone who will answer your questions very quickly.
Visit them and you will discover great people who will encourage you to continue in this fantastic brewing world.
---
Beers and Pleasures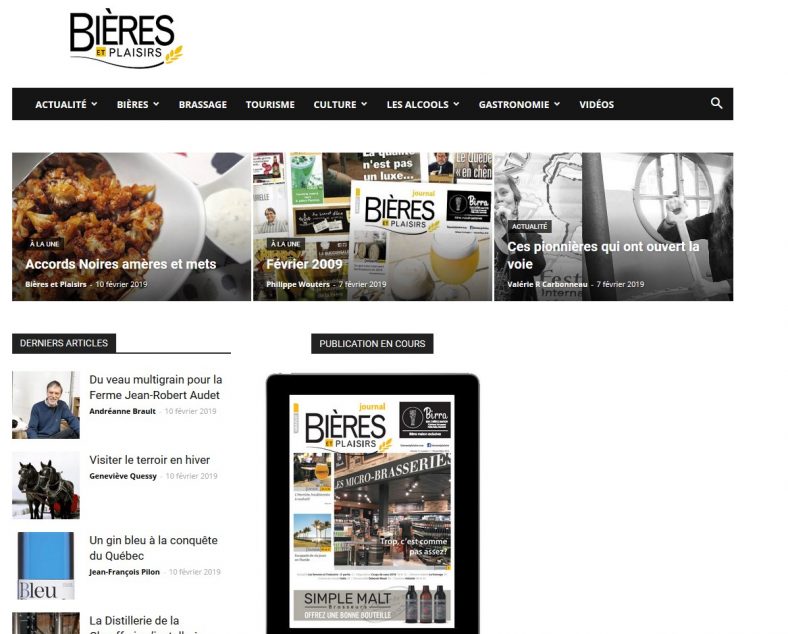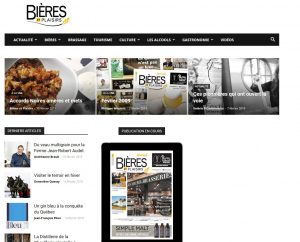 Official Website
Bières et plaisirs is a very nice and trendy site. With its many columnists, you will have the chance to discover this very interesting world of brewing. On this site you will find a lot of information about how to brew beer in general and what is going on in the beer world.
---
Quebec Beers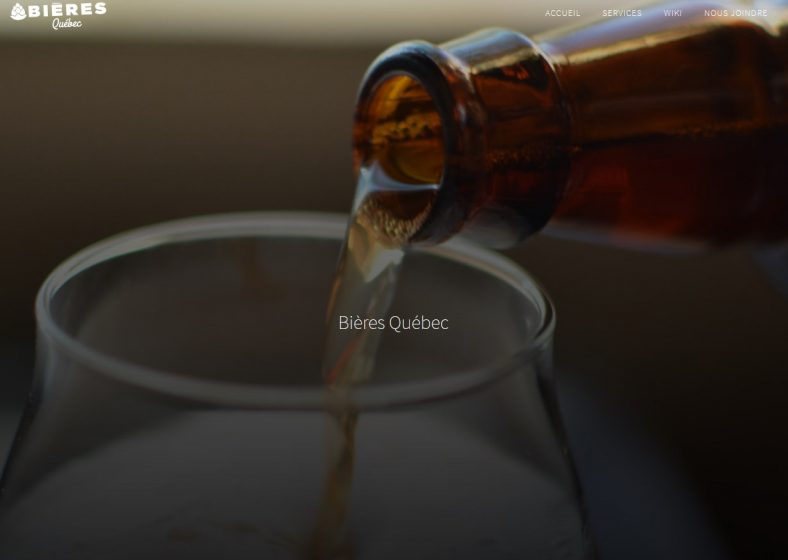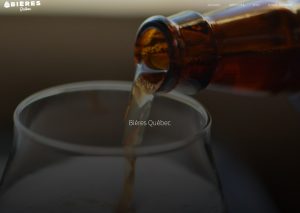 Official Website
You will discover a lot by visiting the Bières Québec web page. Whether it is to understand brewing in general or for more technical reasons you will come out ahead. There are also many good links to buy brewing equipment. Many brewing tips are waiting for you on this excellent site of the brewing world, so go and visit it, you will surely love it.
---
Beer Universe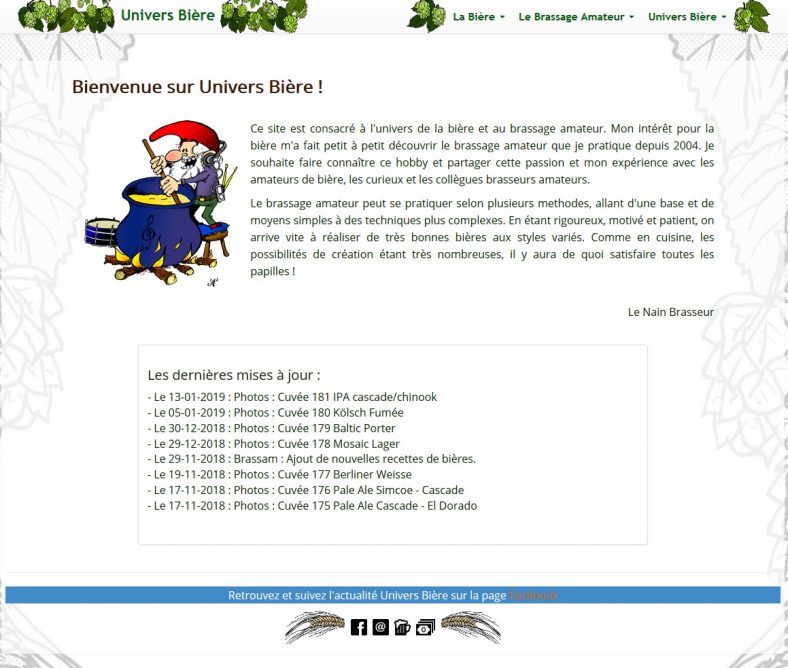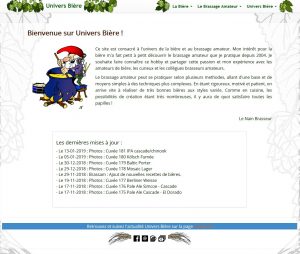 Official Website
Entering the world of the dwarf brewer, he will make you discover his passion which is the amateur brewing. With a lot of information, this hobby will become more and more accessible and pleasant for you. He will make you know and understand the role of the ingredients used is essential for the amateur brewer and you will find many photos of brewing.
With Univers Bière, learning how to make beer has never been easier.
---
Amateur Brewing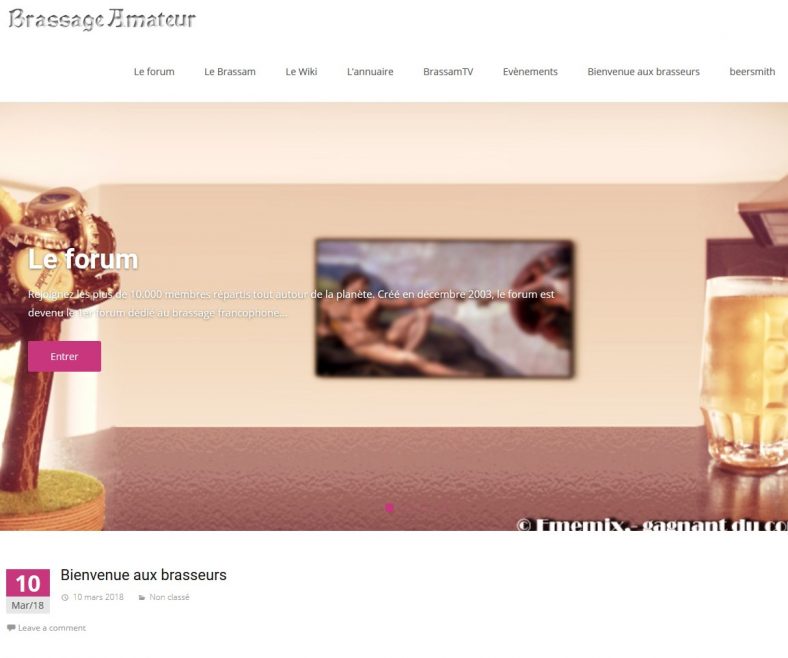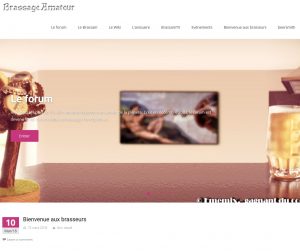 Official Website
Register for free on this great forum with over 10,000 members. With Amateur Brewing, you will discover a lot by sharing your brewing experiences while learning how to brew beer at home. So if you are a lover of craft beer, go visit this great active and lively forum, which will surely please you.
---
Happy Beer Time
Official Website
Happy Beer Time is undoubtedly one of the best French-speaking websites in the brewing field. Since 2012, Happy Beer Time offers more than 1400 articles of quality and news. You'll find great tips on how to brew your own beer, brewing tips as well as many articles and videos that will help you design your own picobrewery.
Moreover, their team of passionate people will make you discover beers from all over the world. You will even have the chance to discover beer-based recipes that will surprise you for sure. So if you are a lover of craft beer, SiteComme strongly invites you to visit this excellent site of the brewing world.