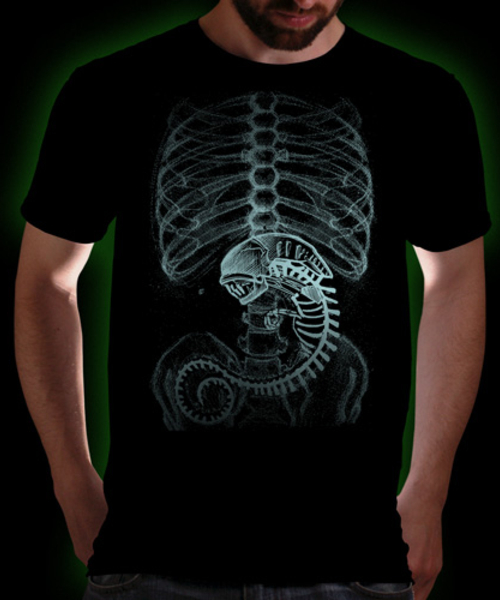 5 Popular T-Shirt Sites like TeeFury
Shopping for clothes can be a boring task. The same kinds of clothes over and over again, and as soon as you find something that fits you, you can be sure to run into someone who will have the same one as you. That's why sites like TeeFury have become so popular; artists from all over the world offer their designs and you have 24 hours to place your order.
Some vests will be available after this period, but many will be gone for good, making you the proud owner of a limited edition garment. At TeeFury, you'll be able to find t-shirts, jerseys, tank tops and sweaters as well as buttons and posters.
Most of the designs are made for teenagers and young adults. Pop culture, parodies and original art are featured. They are submitted by independent artists who will allow you to enjoy their talents while being very original. TeeFury offers an international delivery service as well as an excellent after-sales service.
Be sure to visit this site regularly, as collectible items are sent throughout the year. During their promotions, you can also find tights, skirts, and even shoes, and only for a few days. For other stores like TeeFury, we invite you to visit our list below and enjoy the best alternatives to TeeFury online.
See TeeFury
CafePress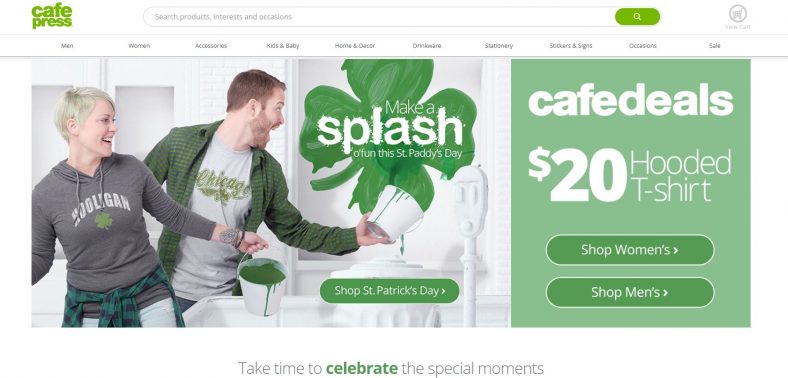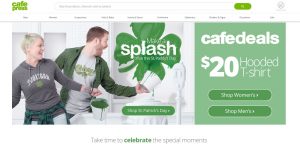 Official Website
Only a few sites like TeeFury are as popular as CafePress can be; they are even listed on NASDAQ! Whatever you need, you'll probably find it with them, since they offer over a billion printable items that will have been created by over 2 million independent designers.
The list of products is huge: clothing, drinking accessories, wall art, phone cases are just a few of the items available. Don't miss the CafePress coupons that are regularly sent out on their home pages; they can give you great discounts on future purchases.
---
Ript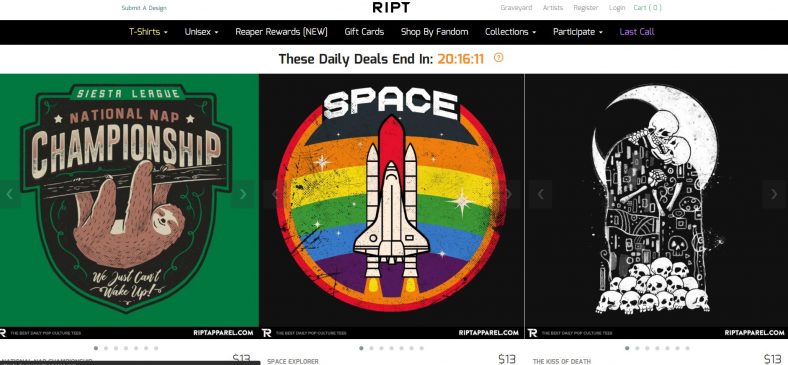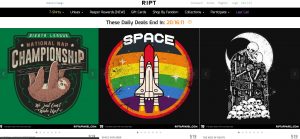 Official Website
Ript is a website similar to TeeFury that deserves a place in this list. You will find designs created by artists from all over the world. But here, if you don't place your order in time, the vests will go into the "Ript Graveyard" and will never be available again.
While t-shirts are their biggest strength, Ript offers cell phone cases, as well as tote bags that are worth a visit. If you sign up for their newsletter, you'll get a 15 % coupon on your next purchase.
---
OtherTees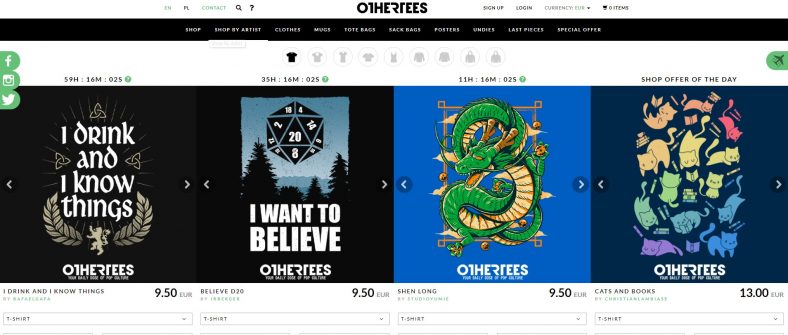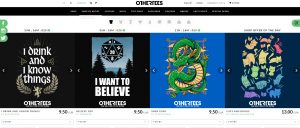 Official Website
Another of TeeFury's sister sites is OtherTees, which offers limited editions available for 24 hours only. OtherTees is a must visit; the designs are fantastic, and some even glow in the dark. One selection you shouldn't miss is their underwear section, with lots of color and cartoons.
Like all the choices in this list OtherTees offer international shipping and offer to pay by card or PayPal.
---
ShirtCity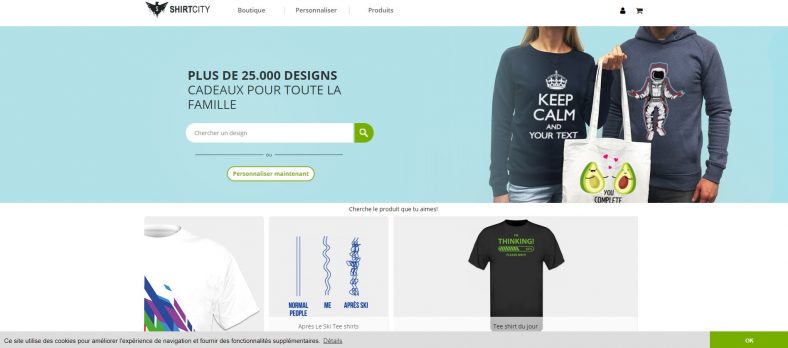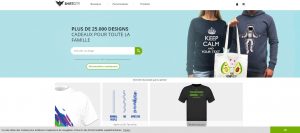 Official Website
The first stop for our list of sites like TeeFury is ShirtCity. There are already more than 20 thousand pre-made designs. However, if you are a creative person, you can send your design to be printed on the item of your choice. They have an absolutely huge catalog of items.
Not only do they have the traditional t-shirts and clothing, but you can also find kitchen aprons, baseball caps, oven mitts and much more. One thing we loved was the teddy bear with a t-shirt that you can have your designs printed on for your kids to enjoy.
---
Buycoolshirts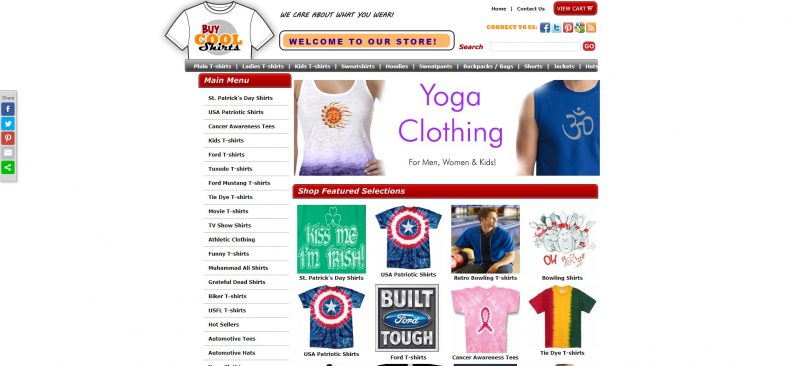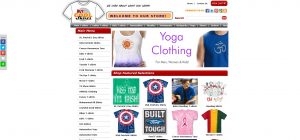 Official Website
As most of the alternatives to Buycoolshirts have an excellent presentation, this one to be honest could use an update. However, if you take the time, you can find some absolutely amazing designs.
For example their tie section is simply breathtaking with very original patterns and designs, which is perfect when you want to stand out from the crowd. One thing you should know is that Buycoolshirts focuses on clothing, while other websites like TeeFury offer different kinds of items.