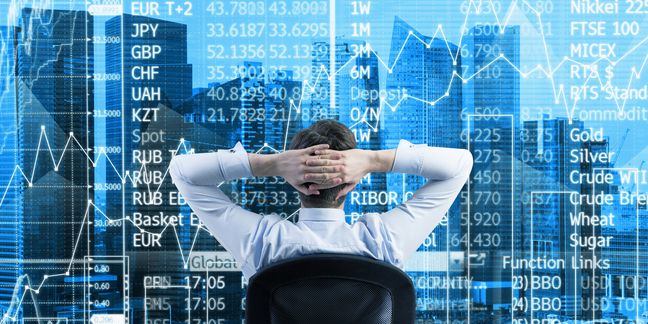 5 Investment websites like E*Trade
There are many ways to do a little agenting online or offline. Also, there are a few ways to make a lot if you know what you're doing. Have you ever thought about stock brokerage as a way to make ends meet? This business might seem risky if you don't know what you're doing, but with our list of trading sites, you'll be able to see a lot more clearly.
Investment websites
Online trading sites can make you a lot of money, but the reverse is also true, so caution is advised. The best thing to do is to take a course in technical analysis as well as fundamental analysis.
Several excellent authors such as Stan Weinstein, John J. Murphy and Martin J. Pring, to name a few, will be able to help you. Whether it's for day trading or for medium or long term trading. Please note that it is always wise not to invest more than 15% of your portfolio, no matter how sure you are that you have the winning formula.
E*Trade is one of the best online trading platforms where you can learn trading techniques. E*Trade offers all the necessary tools to help you make money online. Very powerful yet easy to use, this software can be used on a computer or mobile device.
What's great about E*Trade is their specialized support available 24/7 for any questions you may have. If you're ready to get into the stock market and learn the techniques, visit our list of the best investment sites like E*Trade below.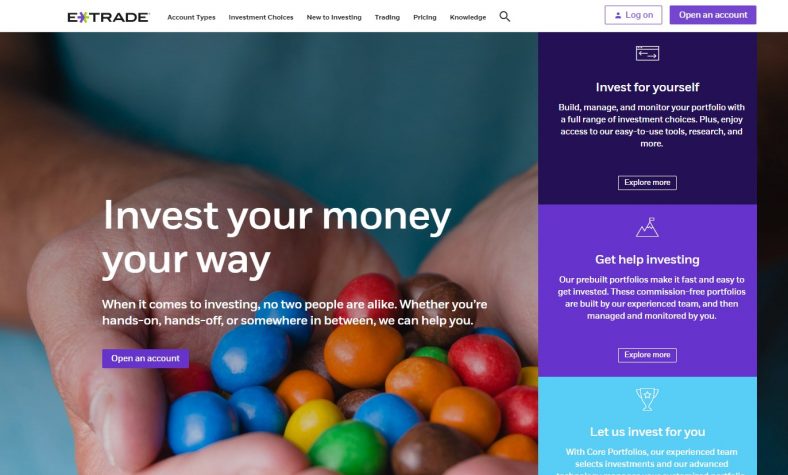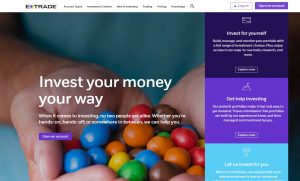 See E*Trade
eToro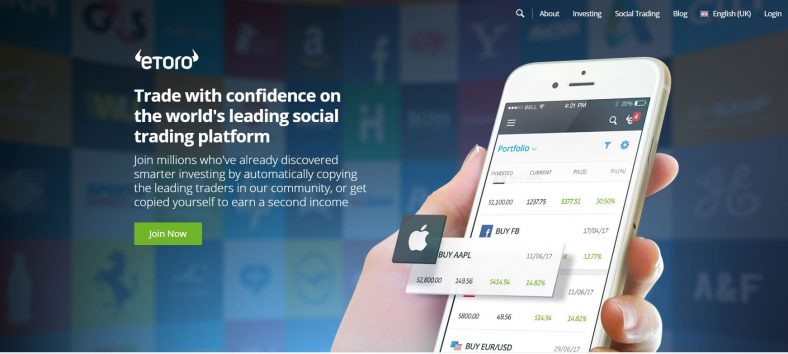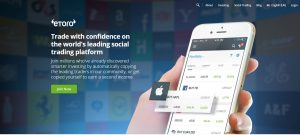 Official Website
Offered in over 140 countries worldwide, eToro is certainly one of the most recognized social investment networks. eToro allows you to trade crypto-currencies, stocks, indices etc. These allow you to connect with other traders, copy their performance automatically through their patented CopyTrader technology.
This will give you a great advantage. This excellent trading platform gives you the chance to connect with other traders and exchange your buying and selling strategies online.
---
easyMarkets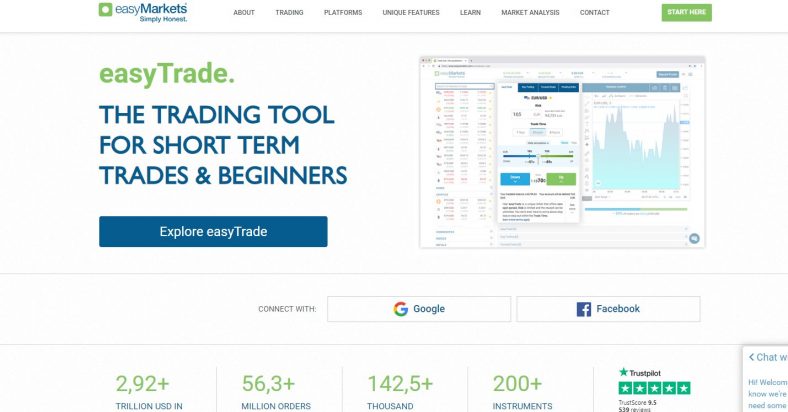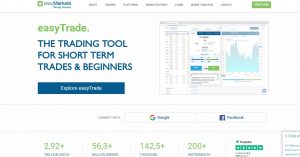 Official Site
If you are one of those who are not comfortable in front of a computer screen for too long, and you like to look at your mobile device often during the day, easyMarkets is perfect for you. easyMarkets is one of the best applications available for stock trading available in this list of alternatives to E*Trade.
This application is ideal for both beginners and experts who know all the tricks of the market. It shows you all the stock market transactions made in real time. No matter where you are, you will have the chance to follow the markets and make even more money. Try it today, it's free, so there's no reason not to.
---
WeVest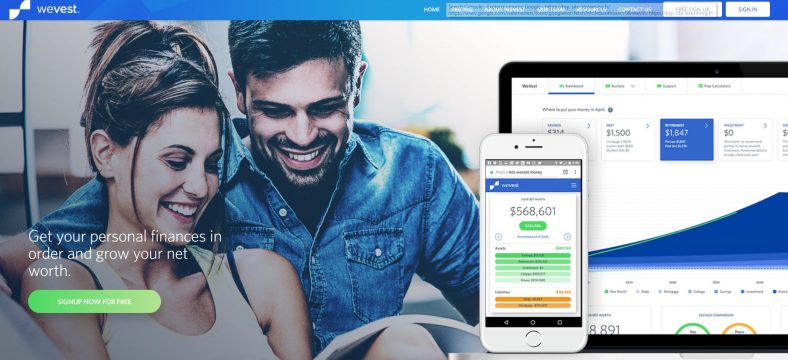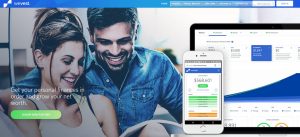 Official Site
WeVest is one of the best online stock trading sites similar to E*Trade. This site can help you get your personal and business finances in order. They will help you grow your portfolio by helping you understand the numbers.
This application is available for both computers and mobiles, and you can also take advantage of a free goal calculator. This calculator allows you to enter a specific goal such as a pre-set amount of a trip or a watch, which is a very good motivator to reach our goal.
---
FinHabits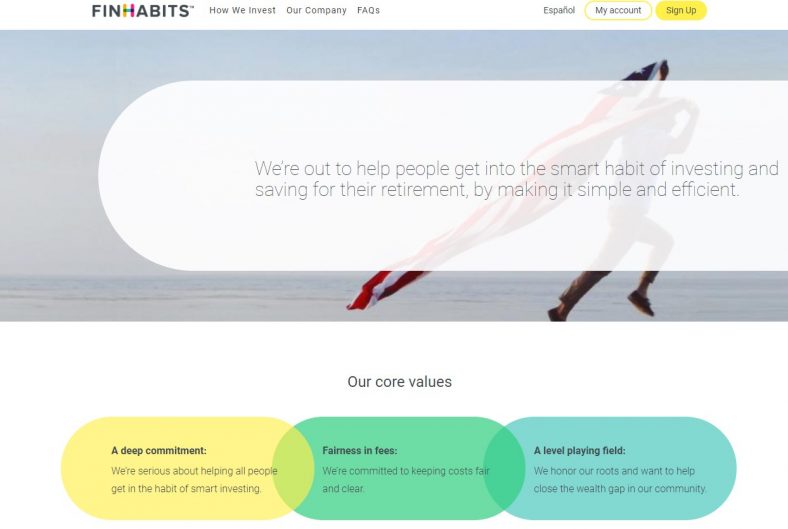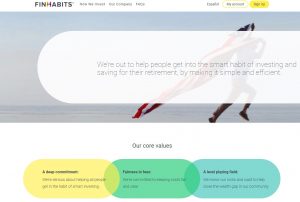 Official Site
Another great online trading platform, FineHabits is an investment website that we recommend. FinHabits can do two important things for you, you can find tips and tricks to help you save money for your retirement.
Also, it offers you the tools you will need to trade online via their website. This site is available in English and Spanish.
---
Swell Investing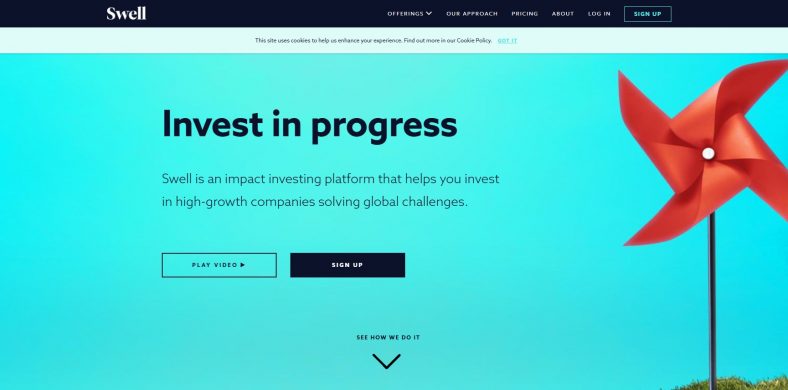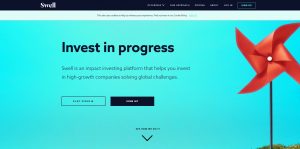 Official Site
One of the best discount brokers on this list, Swell Investing is an online broker that deserves special attention. With a minimum of 50.00$ you can start growing your portfolio. You can start investing today.
Create your profile and select your choices, then you can start. All you have to do is watch your money make money. Not only is Swell Investing one of the most economical on this list, but they are very environmentally friendly as all the companies working with them are in the environmental field. What could be better than making money while helping to protect the planet.