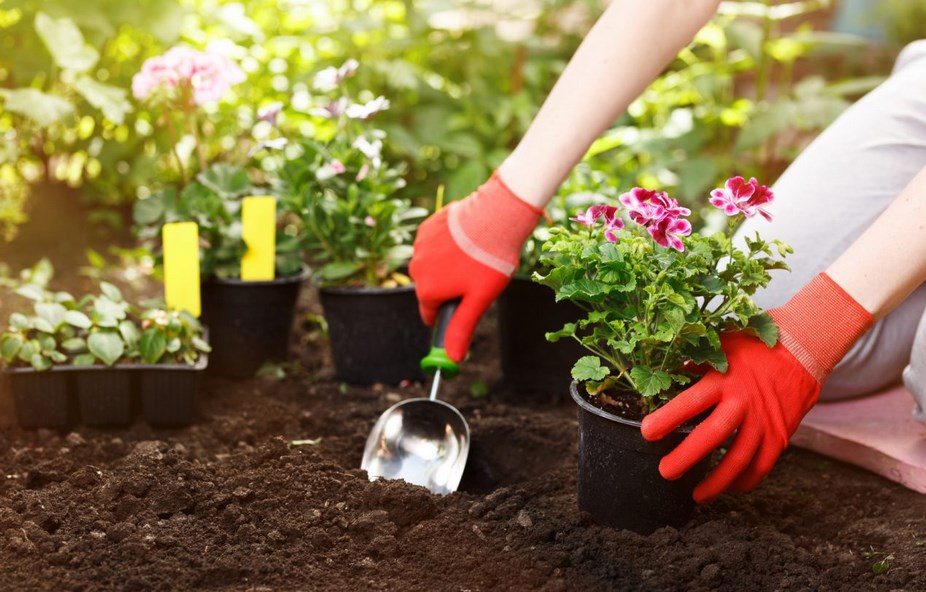 If you like gardening, you will have a lot of fun discovering the online garden center sites offered in this list. Whether it's for perennials, gardening equipment, or garden maintenance, you will find absolutely everything you are looking for to deepen your knowledge of nature.
To make a successful vegetable garden requires a certain level of knowledge and fortunately, today we can benefit from excellent websites where information and knowledge sharing is at our disposal. So we are sure that you will find all the necessary advice for your plants and gardens.
You can also use the gardening sites to select the best vegetables, plants and trees to grow, depending on where you live and much more. So we invite you to visit these great online gardening sites below.
Quebec Garden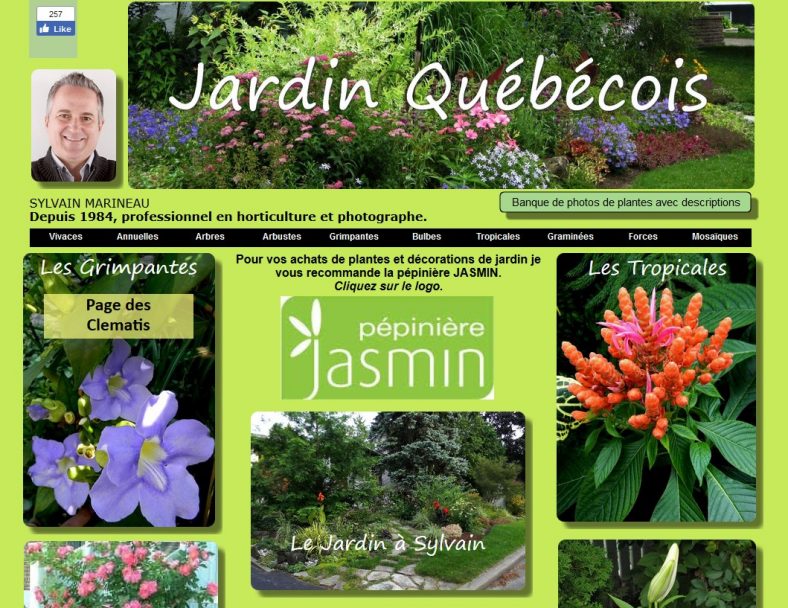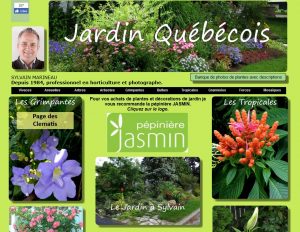 Official Website
Although Jardin Québécois is adapted to the Quebec climate, this excellent gardening site offers valuable advice for everyone, whether you are from Europe or elsewhere. You will find a bank of photos of plants with descriptions, judicious advice on insects and much more. Don't be shy, and go visit this online garden center created by Sylvain Marineau, a horticulture professional, you will learn a lot.
---
AuJardin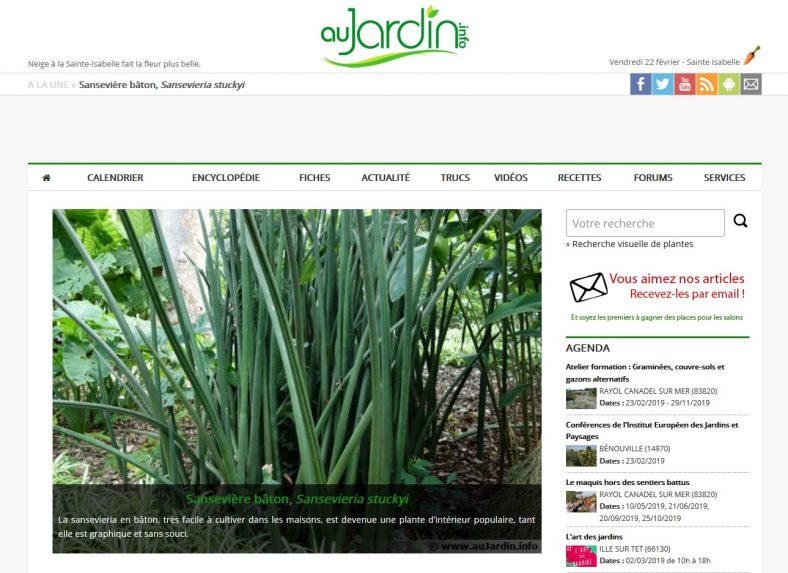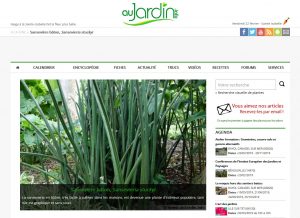 Official Website
auJardin offers a wide range of gardening tips as well as great videos so that you can achieve the most beautiful garden or vegetable garden you have ever dreamed of having. This gardening website also offers categories such as Recipes, Encyclopedia, Tips to name a few. For a balcony garden or an organic garden, auJardin is an excellent option for your gardening projects.
---
Les Beaux Jardins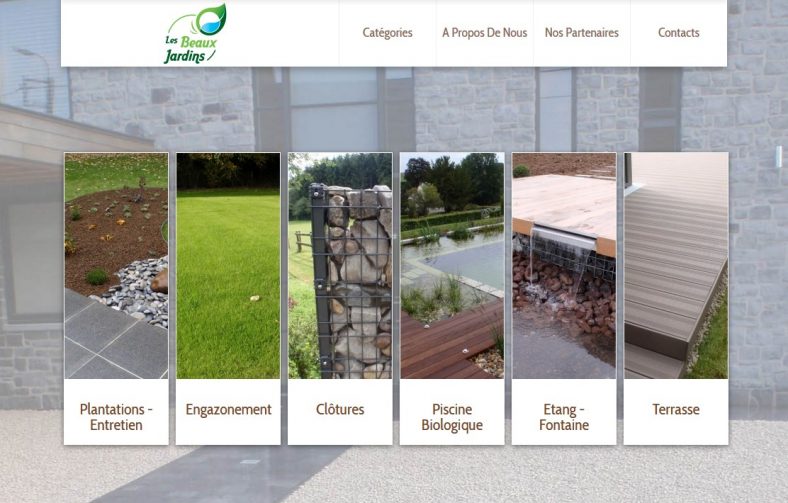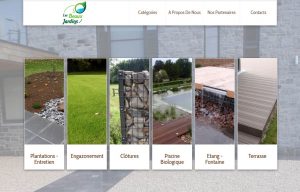 Official Website
With over 6 million visitors per year, Les Beaux Jardins is one of the best gardening sites available on the web. You'll find great advice on horticulture, indoor plants, water gardens, vegetable gardening, and much more.
So if you are interested in nature and would like to deepen your knowledge, Les Beaux Jardins will be able to offer you absolutely all the tips on horticulture, gardening and others.
---
Seeds and Plants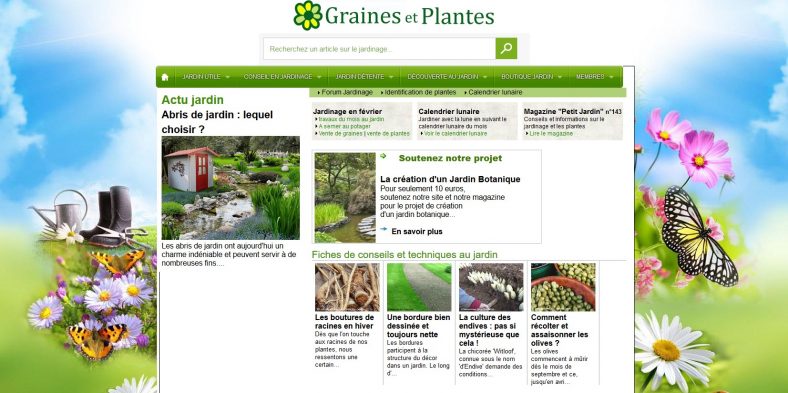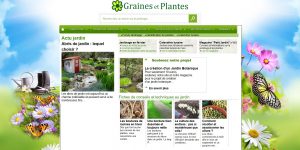 Official Website
Another excellent gardening site that will provide you with a lot of advice, Graines et Plantes is sure to please you. How to prune a climbing rose or how to protect aquatic plants in winter are just a few examples of the topics covered on Graines et Plantes. For a garden design or to deepen your knowledge of wildlife, Graines et Plantes will guide you in your future projects.
---
Gerbeaud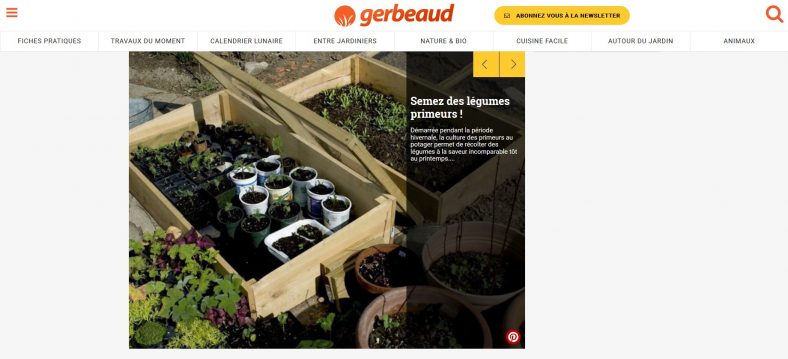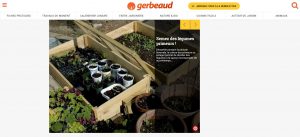 Official Website
With a wide range of practical information sheets such as Balcony/Terrace, Planting, Trees and Shrubs and others, Gerbeaud is without a doubt an online garden center that will satisfy all gardening enthusiasts. Whether it's for growing tomatoes, a cherry cake recipe, or creating an organic vegetable garden, Gerbeaud will meet all your needs and much more.
---
Smart Gardening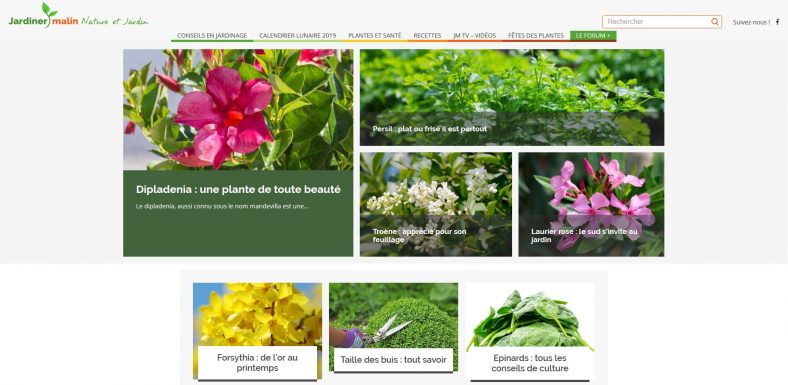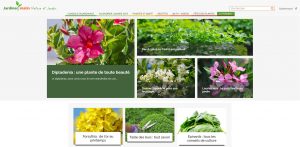 Official Website
Jardiner Malin is a gardening site that also deserves special attention, whether for plants, shrubs or fruit trees. You will discover very judicious advices and very interesting recipes for fresh salads. In addition, you can garden with the moon thanks to their lunar calendar and take advantage of their online forum.
---
Trees of Quebec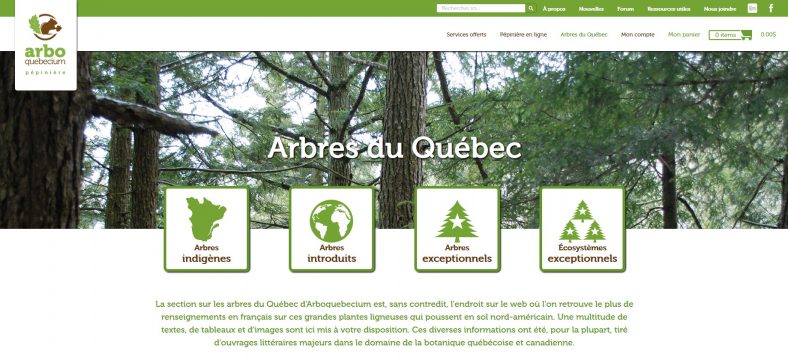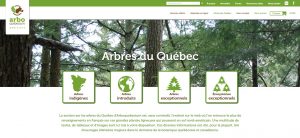 Official Website
Trees of Quebec is one of the best encyclopedias available on the web about the trees that grow on North American soil. The ecosystems are all listed with native species and exceptional trees. So before you call this excellent online nursery, take advantage of their knowledge and visit their website to learn more about the beauty that surrounds us.