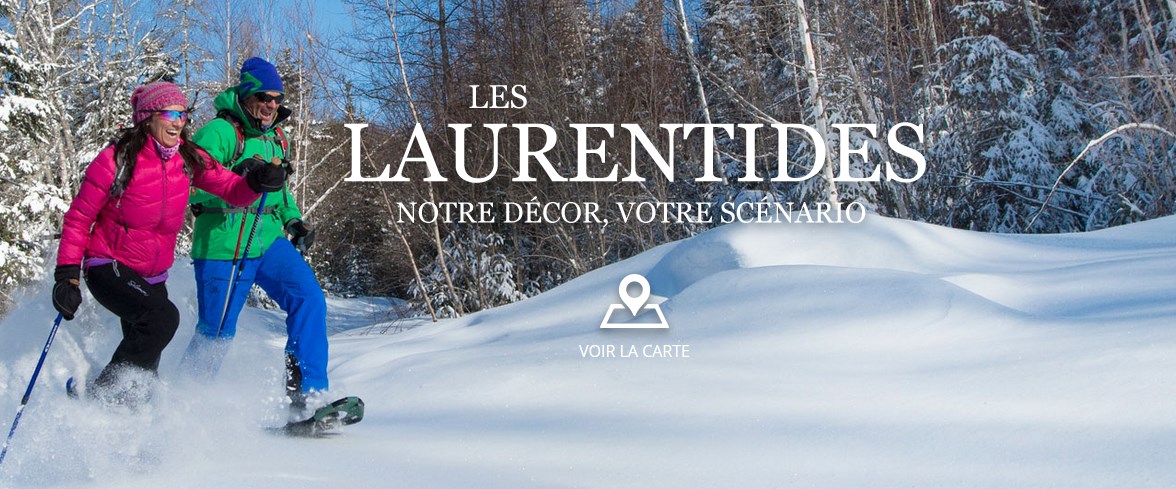 Discover the best outfitters in Quebec
With over 340 outfitters available in Quebec, we could not afford to make a selection of the best. It depends on various factors to consider, such as the most beautiful sites, the most luxurious, the quietest, etc. Whether you are looking for an outfitter for hunting, fishing, or for outdoor activities such as swimming or nature walks, you will find absolutely everything.
So with so many great outfitters available in Quebec, we've decided to help you in your search by finding the best sites for your next adventure in nature.
We've done a great job of researching these sites to make your life as easy as possible. Most of these search sites are available in French and English. So, take advantage of the best accommodations and the most beautiful hunting and fishing territories in Quebec to spend an excellent vacation in nature.
Quebec Vacations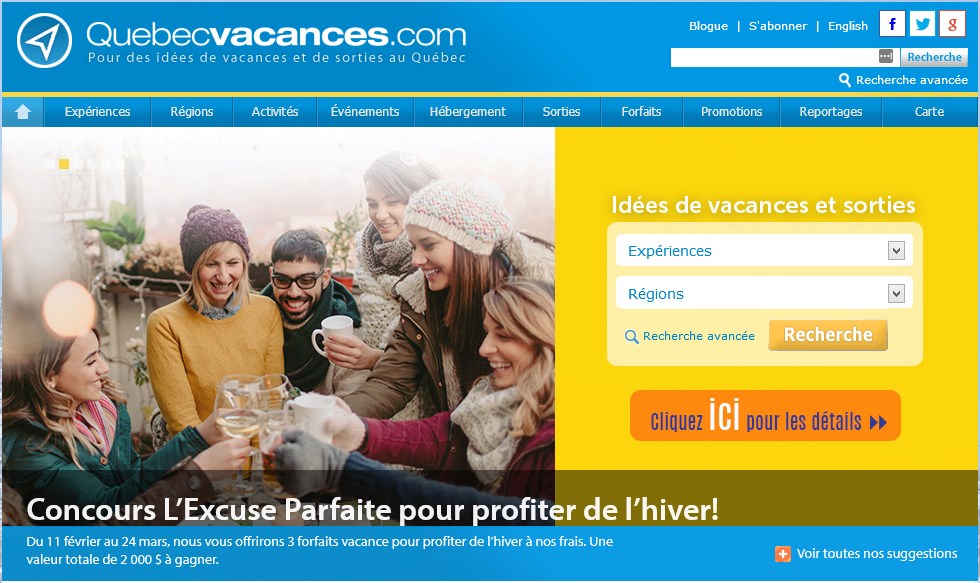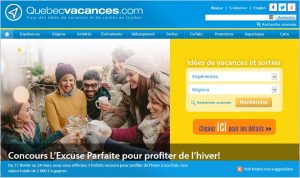 Official Website
Whether you are looking for a hunting or fishing outfitter, or you would like to discover the perfect place for a snowmobile ride or other activities, Québec Vacances will help you. This excellent tourist portal offers you more than 11,000 tourist businesses and more than 500 packages and outings in Quebec.
Their excellent website is visited by over 4 million unique visitors per year. Take advantage of it to discover great places to stay with great packages. You can also visit their blog, or search by specific area.
---
Outfitters.com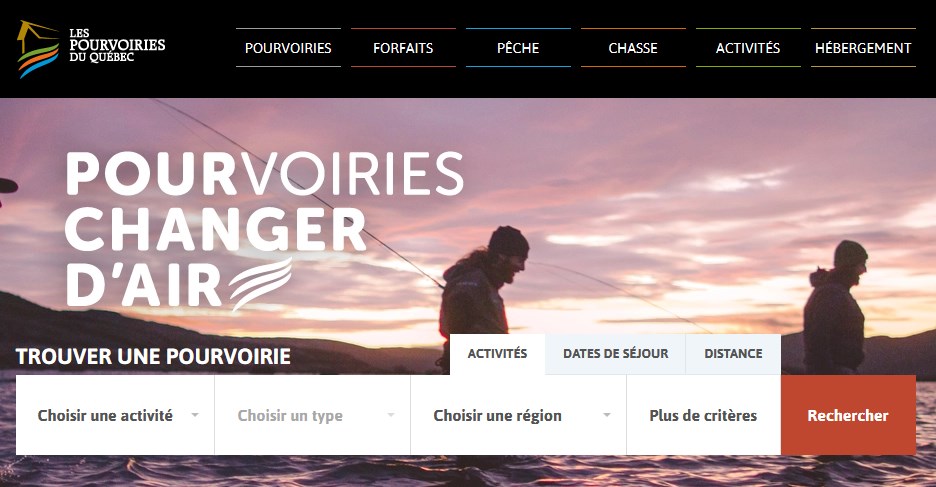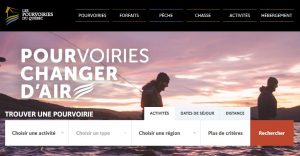 Official Website
Very complete, Pourvoiries.com is an excellent tool to avoid unnecessary research. You will find all the registered outfitters, by sector and with detailed information as well as the link to their website. You will discover many hunting packages, fishing packages, lodging packages or find the best places to rent cottages.
Moreover, Pourvoiries.com is full of excellent links to many outdoor activities such as dog sledding, camping or mountain biking. So, take advantage of this excellent website to discover the most beautiful outfitters in Quebec.
---
Mauricie Outfitters Association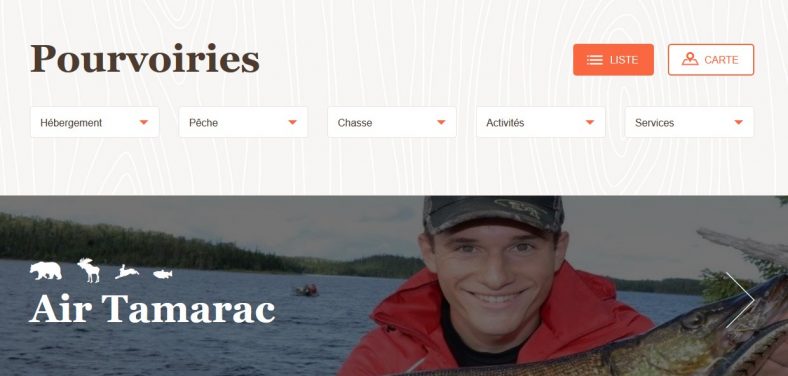 Official Website
The Mauricie region is full of fabulous and unique places to visit. The Mauricie Outfitters Association offers you to discover their region very easily thanks to a very user-friendly website. Finding a beautiful outfitter in the Mauricie region is not difficult, because the place is magnificent.
But without having to search for each of them, you will find all the outfitters available in this region. You will discover many packages, depending on what you want, whether it is bear hunting, trout fishing, moose hunting and much more. Go visit this magnificent region, you will be delighted.
---
Charlevoix Outfitters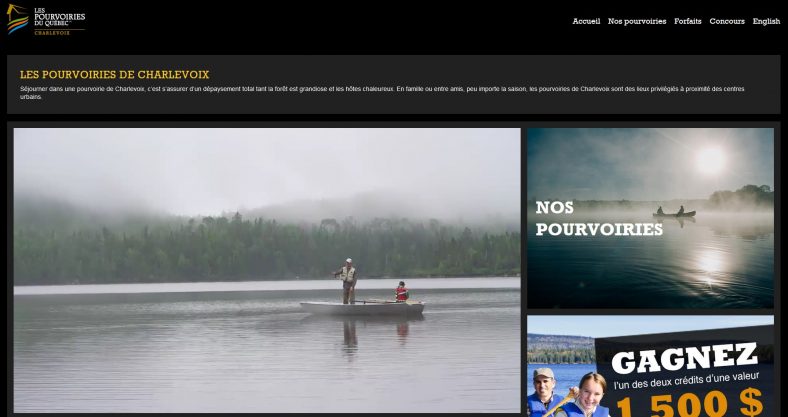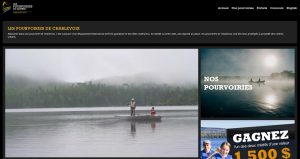 Official Website
Quebec is without a doubt a favorite place for outdoor enthusiasts and hunting and fishing enthusiasts. The Charlevoix region is without a doubt one of the most beautiful regions of Quebec.
The Charlevoix outfitters offer you an excellent website to help you discover beautiful outfitters. You will find many family vacation packages, fishing packages and hunting packages. Take advantage of this beautiful website to plan a great vacation and save money.
---
Laurentian Outfitters Association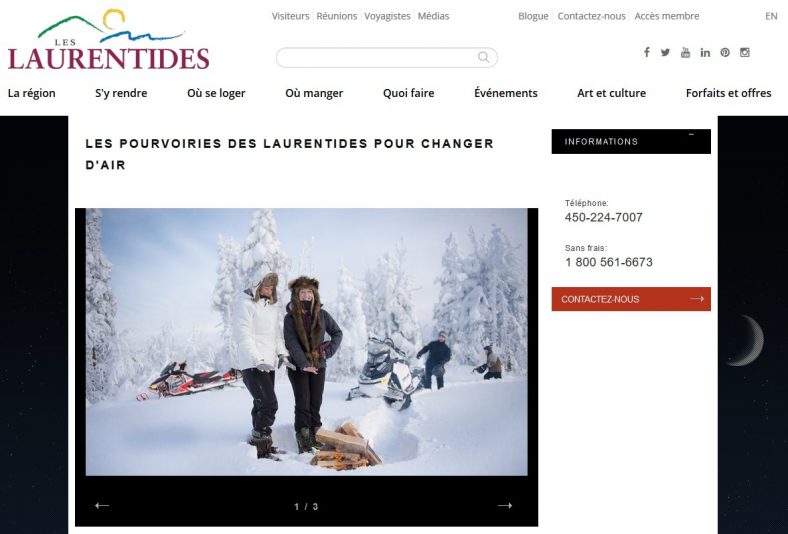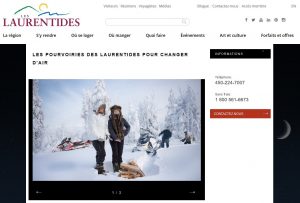 Official Website
Another superb region to discover, with 6,000 of the most beautiful lakes in Quebec, the Laurentians offers many places to discover. The Laurentian Outfitters Association offers you a very complete website. Choose according to the season, the species of fish you want to fish, the type of hunting or the activities. Visit an outfitter in the Laurentians, and enjoy an enchanting setting with great people who will welcome you.
---
Wildlife TV
THE SITE NO LONGER EXISTS
Faune TV is a web site that offers you a guide to Quebec's outfitters in video. You will find a very large selection of interesting hunting and fishing videos. You can have hours of fun, so take advantage of Faune TV to spend some great visual moments in the most beautiful regions of Quebec.