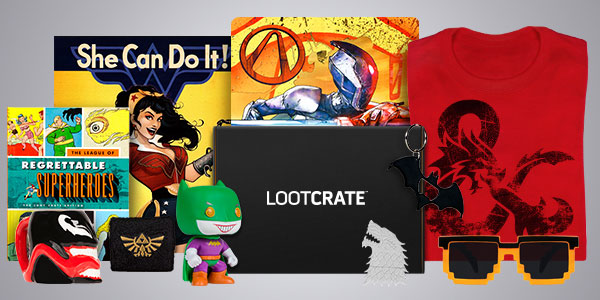 5 Best subscription box sites like Loot Crate
Loot Crate's mission is to give people the joy of enjoying their great fan passion and since 2012, they have become the world leaders regarding fan subscription boxes. Since then, Loot Crate has successfully delivered over 14 million boxes for fans all over the world. Here's how it works: first, you choose the box according to your preferences.
You can choose one for gamers, anime fans, pop culture connoisseurs, etc. Loot Crate will then select and pack the best characters, clothes, collectibles, and similar items, many of which are exclusive and can't be found anywhere else. The box will be sent to you once a month, full of surprises.
You can also choose themes like receiving a box full of Minecraft, Marvel, Halo, or Harry Potter related items. Boxes can also make great gifts for the avid fans around you. You can also purchase a box without signing up for a monthly subscription so choose the box you're interested in and then select for a single purchase instead of a monthly base.
You will find a large choice of categories such as clothing, games, pop culture, or movies and television, and payment can be made with any recognized credit card or via PayPal. The Loot Crate subscription boxes have been followed by the competition and as a result we can currently see a growth in this type of online business. So if you want even more choices and options we have found the best alternatives to Loot Crate that you can visit in our list below. We are convinced that you will make beautiful discoveries.
See Loot Crate
Fandom of the Month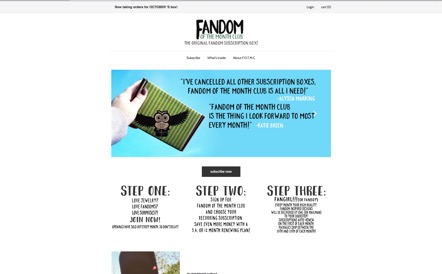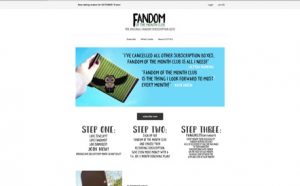 Official Website
Do you like jewelry, surprises and collectible accessories? Then this alternative to Loot Crate is perfect for you. Fandom works very similar to Loot Crate, each box contains up to 4 items such as beautiful jewelry which could be a pair of earrings, necklaces, bracelets, rings, chains and more. The items are packed in a nice little box that will be in a beautiful bag and can be sent to the country that suits you.
---
Geek Fuel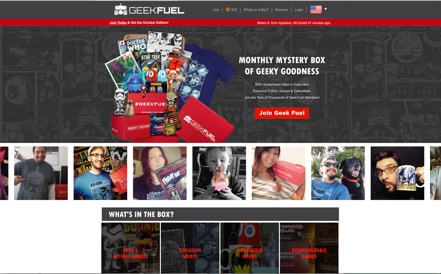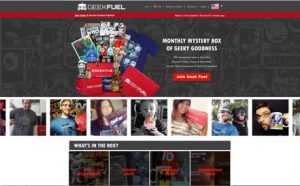 Official Website
When looking for subscription boxes like Loot Crate, you should always look for the best ones. Geek Fuel guarantees that the value of each box will always be over $50 and up, so you can be sure that you will always get high quality products.
In each box, you'll find action toys and figures, exclusive T-shirts, household items like Pac-Man-shaped salt and pepper shakers, steam game cards, limited edition comic books, collectibles and more. Geek Fuel is available in over 30 countries and you can choose a monthly plan or save some money by choosing to pay every 3, 6 or 12 months.
---
Brick Loot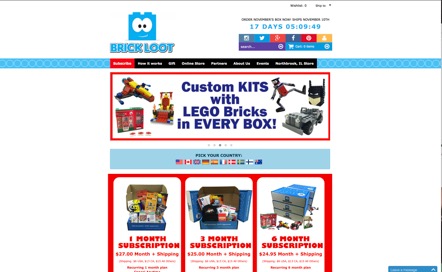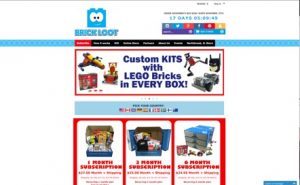 Official Website
Brick and Lego lovers will love this site. Each month you will receive a box full of Lego and compatible products that have a retail value of over $45. Often you will get items that have not even been released in stores yet. Each box contains over 8 packs of exclusive bricks, accessories, Lego, mini figures, sets of the famous Lego designs and more.
A delivery service is offered in several countries, including the United States, Canada, France, Germany, Australia, Spain and many others. You can pay by credit card, PayPal or Amazon Pay.
---
Owlcrates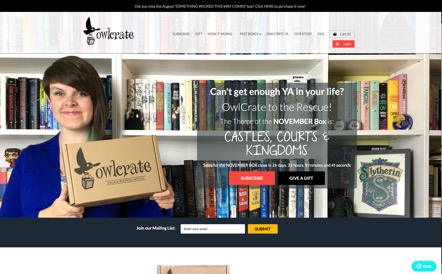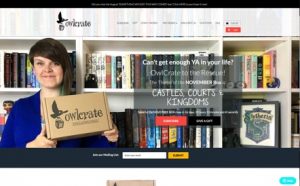 Official Website
Owlcrates is the place to be if you're one of those people who love fiction, and are looking for a subscription service like Loot Crate. The box you get contains a new young adult novel, over 5 accessories for people who love to read, and exclusive gifts from the writers themselves. Owlcrates is recommended for ages 14 and up, but for younger children Owlcrates Jr is available and is ideal for children between 8 and 12.
Unlike other alternatives to Loot Crate, Owlcrates offers the possibility to search previous months' boxes and if you are lucky you may find boxes still available for purchase. You will find an international delivery service, however, Mexico and Peru are excluded due to postal problems.
---
Awesome Pack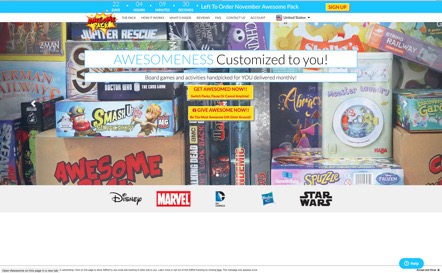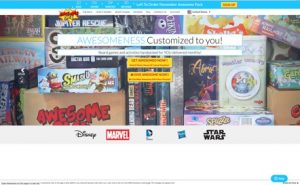 Official Website
Instead of signing up for a subscription box site that will send items for you, why not sign up for a service that will provide hours of good times for the whole family? Awesome Pack has two boxes available, the family box contains over 8 items based on a family of two children and two adults. Family game boards, children's activities, books and a great selection of gifts in each box.
The Big Kids Box that is personalized for adults contains up to 6 items, which focus on quality game boards and game related products. Shipping is available in Canada and the United States only.