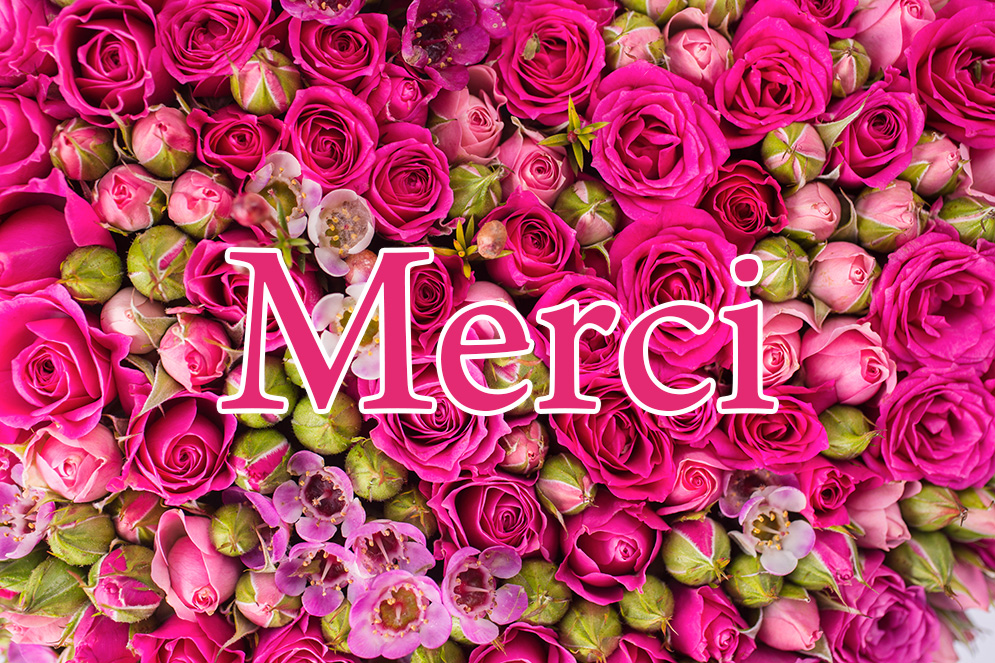 Virtual card sites like JibJab
Personalized Greeting Cards
If you like to think outside the box and send fun cards for birthdays and other occasions, you'll surely love sites like JibJab. JibJab is a great site for personalized greeting cards that is sure to please.
This free animated ecard site offers a huge choice of cards for all occasions, very easy to use, you will have a lot of fun making a funny photomontage or a personalized video with photo. You can find a lot of e-card sites like JibJab but not all of them are as interesting. SiteLike has made it a point to find you some great ones.
Go visit our list of the best personalized greeting card sites like JibJab, and take advantage of their great card choices and freebies, to have fun and send the most beautiful virtual greeting cards to your loved ones.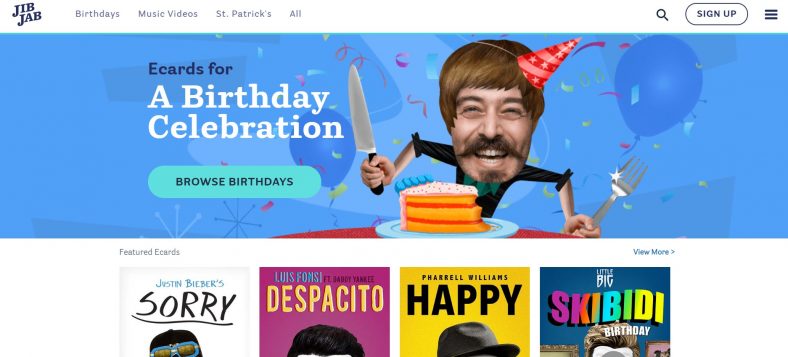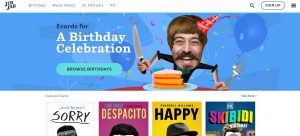 See JibJab
American greetings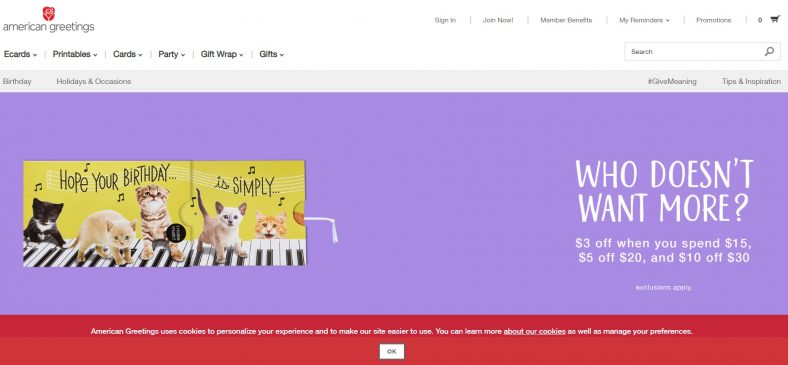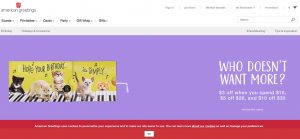 Official Website
Surely one of the best virtual card sitesAmerican greetings offers you an incredible choice of virtual greeting cards in a wide range of categories. Whether it's a birthday card or a get well card, American greetings has the perfect virtual card to make your loved ones happy.
---
Blue Mountain
THE SITE NO LONGER EXISTS
You won't want to miss Blue Mountain, this e-card site like JibJab offers an excellent choice of cards in several categories. You will be able to enjoy a huge choice of animated video with photo and funny music to accompany it all. Simple and fun, Blue Mountain will surprise and make your loved ones laugh for sure.
---
Cyber Cards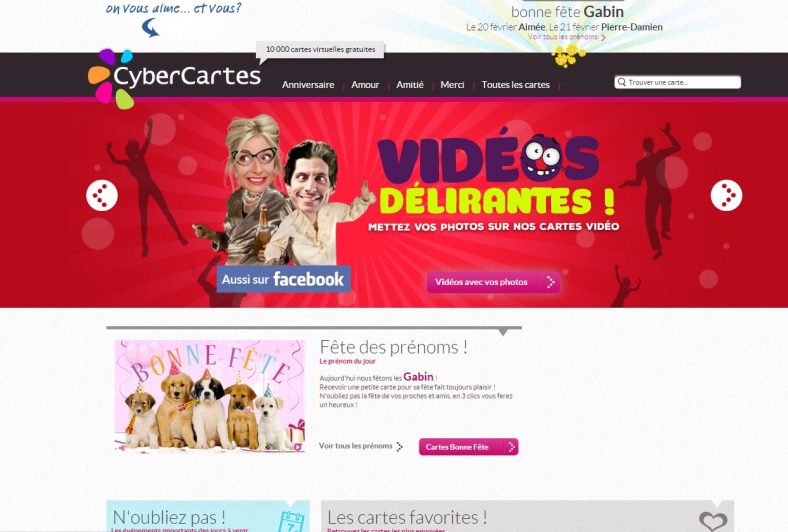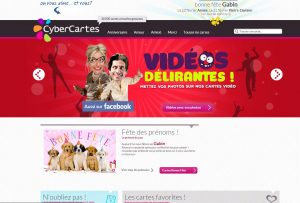 Official Website
Cyber Cartes is the oldest free greeting card website in France, you will find a very large choice of virtual cards. Whether for birthdays, invitations or for a newborn, Cyber Cartes will meet your needs.
This alternative to JibJab offers you a very simple interface to use, you will easily find the map you are interested in. So, go and visit them, you will be impressed by the beauty of their free virtual maps.
---
Nice Cards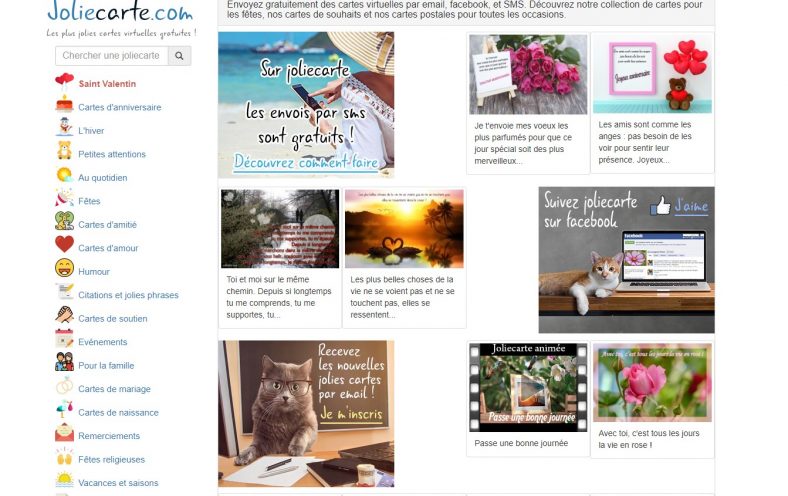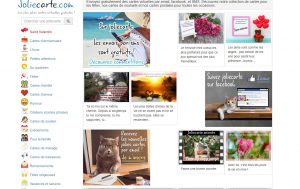 Official Website
As its name suggests, Jolie Cartes offers you an excellent selection of beautiful virtual greeting cards. Whether it is cards with beautiful quotes or love cards among others, Jolie Cartes will surely not leave you indifferent. You will make people happy for sure with this virtual card site in French. Take advantage of this excellent site to send the prettiest free e-cards.
---
My garden spot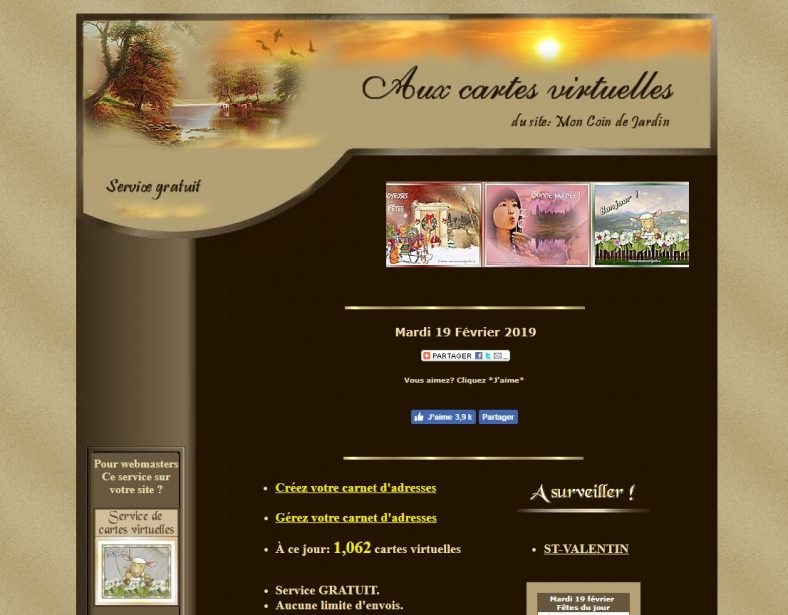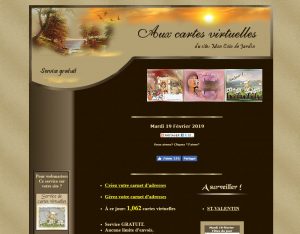 Official Website
With over a thousand personalized greeting cards, my garden spot is truly one of the great e-card sites similar to JibJab. You will find cards for all tastes and genres, my garden spot also offers animated static cards as well as flash cards.
---
Dromedary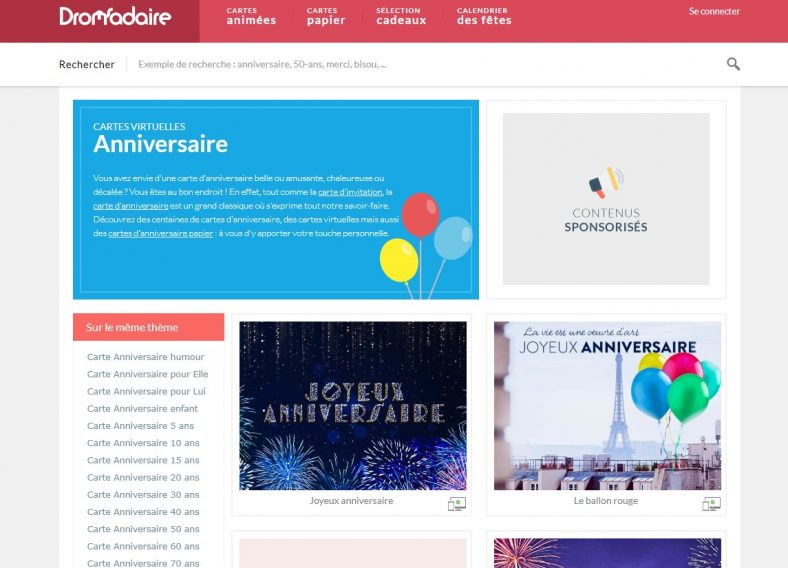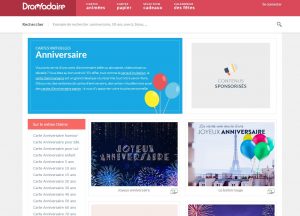 Official Website
Another great free ecard site like JibJab, Dromedary offers a great selection of beautiful cards. With a great selection of categories, Dromedary will save you time by offering you the greeting card you are looking for. So, go and see for yourself and enjoy their free e-cards.
---
Best wishes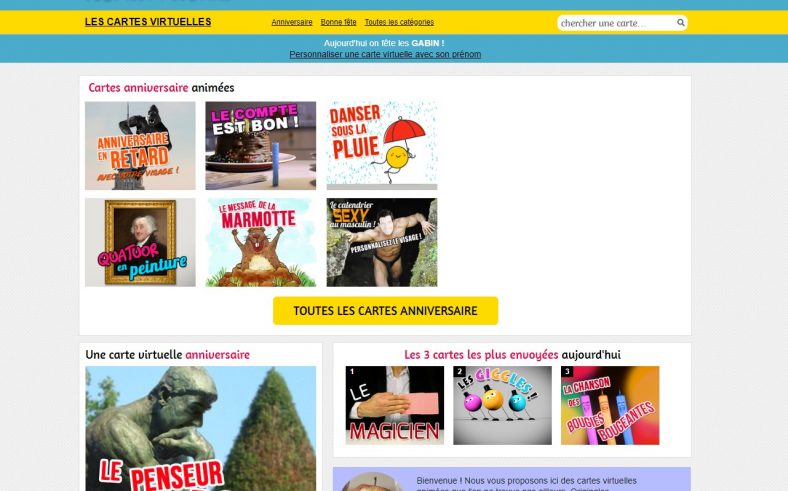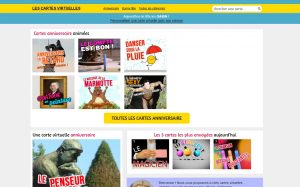 Official Website
Tous mes voeux plays the card of humor and originality in the field of e-cards and for any occasion (birthdays, anniversaries, thanks, congratulations, etc. ...)
It's a French site that exists since 2010 and has more than 110,000 members. All their cards are customizable: unlike other e-cards sites, it is possible with them to customize the text that is displayed and animated in the card! Some cards can also be personalized with your own photo, just like on Jib Jab.
---
PunchBowl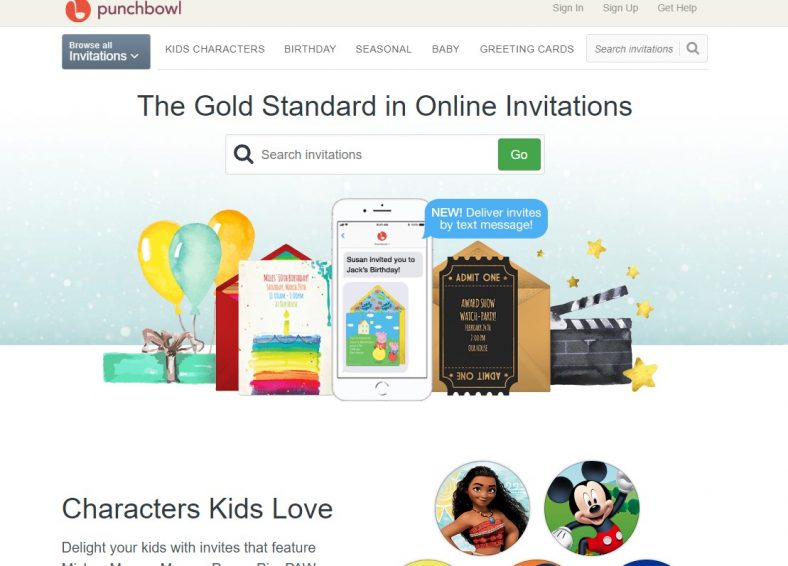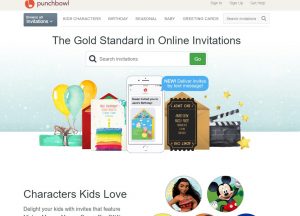 Official Website
Enjoy thousands of free e-cards with this excellent alternative to JibJab to please your loved ones. Punchbowl is without a doubt a great site for personalized greeting cards, go and visit it, you won't regret it.
---
RattleBox
THE SITE NO LONGER EXISTS
Rattlebox offers a great selection of funny video editing as well as a huge selection of virtual greeting cards. This site like JibJab offers you free e-cards in several different categories. Very easy to use, you will have a lot of fun customizing greeting cards for your friends and family.
---
Some eCards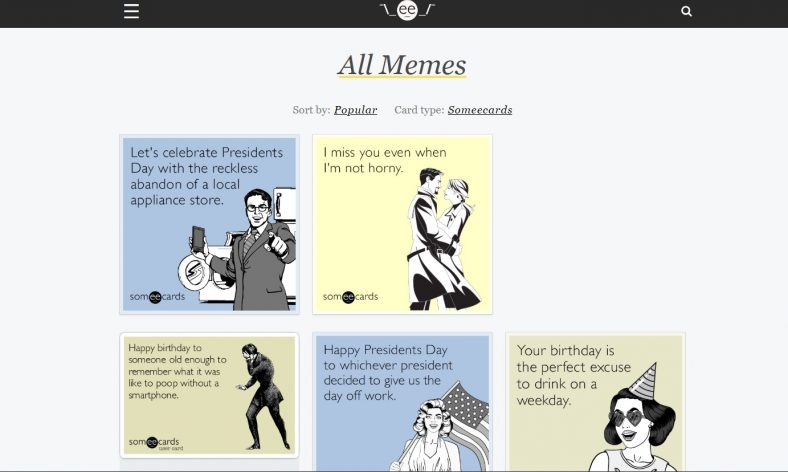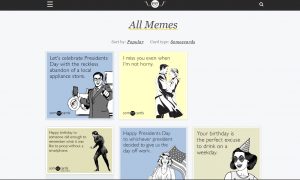 Official Website
This excellent e-card site like JibJab will surely not leave you indifferent. With many card selections, you will find exactly what you are looking for. Some ecards is the perfect place if you want to send video ecards with music, you'll find hilarious videos that will delight those who receive them.