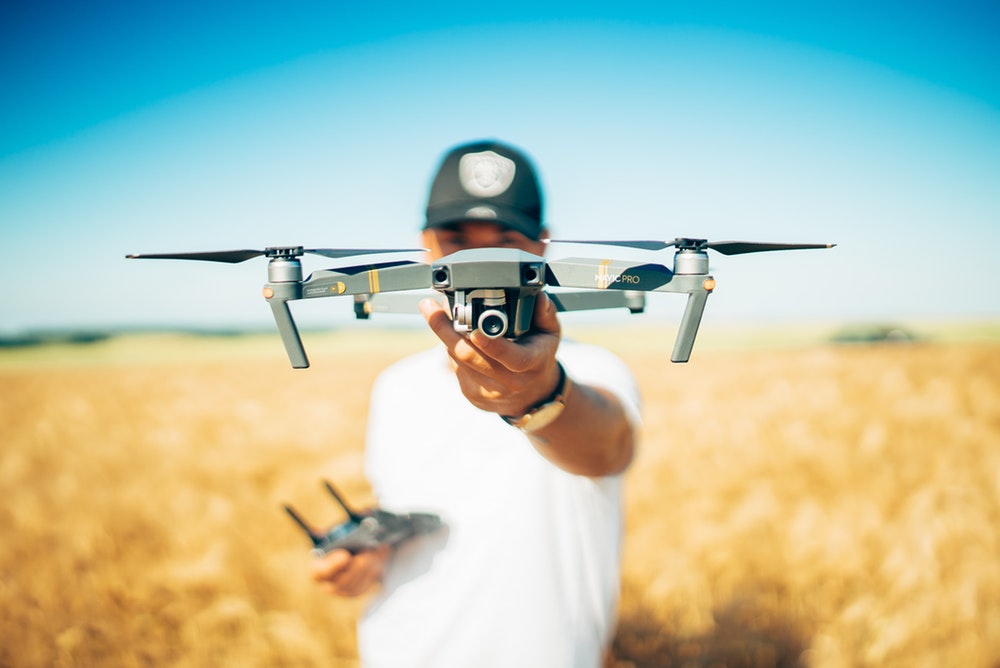 Comparison of the 5 best drones with camera
For a few years, the world of drones has been booming. Also called quadricopter or multirotors, these flying objects can be of great service to humans. Wildlife agents as well as police services use them to search for people lost in the forest or other. Scientists as well as many other groups like to use the drone to visit steep or difficult to access areas. The world of cinema also takes advantage of it abundantly as well as the cartographers and the military. Several types of drone are now offered as well as accessories and this, at a price more and more accessible.
With technologies in constant evolution, and a large choice of brands and models available nowadays, it can be difficult to make an informed choice. So buying a drone that fits your needs will be the number one priority in your search. What are the reasons why you want to buy a drone? Is it to have fun making small video montages? or to help you locate animals while hunting? many reasons can be taken into consideration.
From the beginner to the most experienced among you, a huge choice of quadcopters is offered to you as well as prices that can vary from less than 75 dollars CDN to several thousands of dollars. Some models are easier than others to handle, so for a beginner, it would be best not to learn to fly a complex and expensive aircraft. Our research focuses on some important points, or details to know, before making a final choice.
Comparison table of the best Drones
Useful information for the purchase of a Drone
Parrot - Drone Anafi + Skycontroller 3 remote control, Drone with 180 degree Pivot 4K HDR, 2.8x Zoom without Loss, 21 MP Photos, Robust Structure, Compact and Lightweight
Awaken the filmmaker in you: The Parrot ANAFI Drone captures every moment in high resolution with a 180° vertically tilting camera, ideal for your low angle shots. The three-axis image stabilization provides smooth and sharp images. GNSS support: GPS, GLONASS
21 Megapixels To Capture Every Moment: This camera drone captures spectacular images: 4K video, Full HD or 2.7K (2704x1520), 21 MP photos, HDR, ASPH wide angle f/2.4 lens & digital zoom up to 2.8 times without loss of quality; moreover, you benefit from a burst mode that captures 10 photos per second, a timer as well as wizards to take in hand the professional settings
Great Autonomy Fabile Recharging Time: The 4K Drone has a battery life of 25 minutes of filmed flight, thanks to a smart Li-Po battery that optimizes its life and recharges up to 60% faster using the Power Delivery compatible USB Type C charger
Compact and Powerful: With its ultra-compact and light carbon frame (320 g), the Anafi quadricopter drone unfolds in less than 3 seconds, reaches a speed of 55 km / hour in sport mode and resists gusts up to 50 km / hour
Drone with GPS Potensic drone with 1080P HD camera with adjustable angle in real time FPV and T35 Aircraft in Function Follow me, altitude maintenance, GPS return home Best gift of the holiday
【Never worry about losing your drone】 In GPS mode, provides you accurate details about your drone's location, you can open the Map on the APP. The Map shows the location of the drone flight, then you can search your drone according to the Map. Best Christmas gift.
【Return to takeoff location (RTH) function 】 low battery, then, automatically returns, contact lost then automatically returns, Turn off the remote control after which automatically returns
【In automatic Follow-me mode】 No matter where you go, the drone will automatically follow and capture you. Keep it in the picture, easier to take complex photos, offer hands-free flights and self-portrait
【With an HD 1080P wide angle camera of 120 °】 Camera is adjustable up and down 75 degrees (Note: Mobile phone Wi-Fi image transmission only supports 720P If you want to achieve 1080P pixels, you need to use TF card and store it in TF card. Please note: This drone only supports memory cards up to 32G ( Ex-Fat), does not support 64G or more .
DJI Mavic 2 Zoom - Drone with Optical Zoom Camera, 24-48mm Ultraflexible Lens, 1/2.3" 12MP CMOS Sensor, 48MP Super Resolution Photos, Full HD Video, 4x Lossless Zoom, Dolly Zoom - Grey
MAVIC 2 ZOOM: Featuring a 1/2.3-inch 12 megapixel sensor with an exceptional 4x zoom lens that includes a 2x optical zoom (24mm - 48mm), the Mavic 2 Zoom offers dynamic perspectives
EXPRESS SHOTS: Compared to a 24mm wide-angle lens, the 48mm telephoto lens compresses your perspective, enhancing the parallax effect for a classic cinematic look
SIMPLE WAY: The 2x optical zoom lens is so powerful it continuously adjusts to your commands for smooth zoom control and auto focus tracking
IN-FLIGHT ZOOM: Dolly Zoom, a new QuickShot in the Mavic 2 Zoom, automatically adjusts focus in flight, adding intense visual effect and distortion to your video
No products found.
​