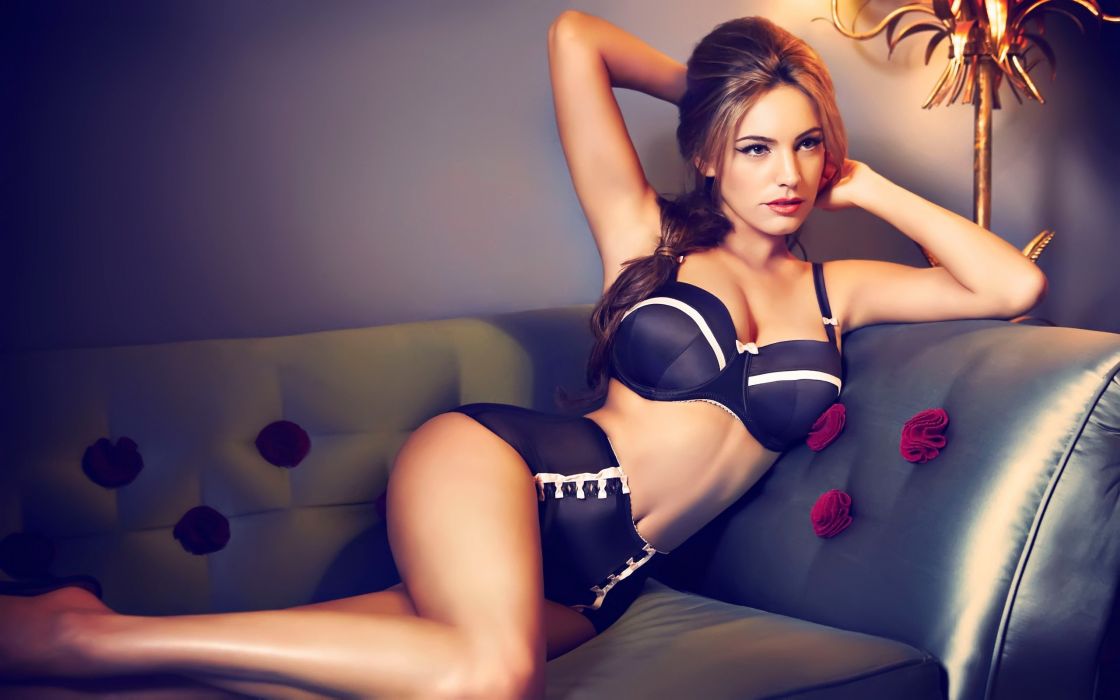 6 Best online lingerie stores like Adore Me
How to find the best lingerie online?
A woman always feels her best when she wears fine quality lingerie under her clothes. It doesn't matter if you're at work or at a club, you'll feel really beautiful and confident knowing that your underwear is comfortable and sexy.
There are many places to buy lingerie online. We've scoured the net to find you the best online lingerie sites that have quality lingerie with sexy styles, lots of promotion and a great selection of items for all sizes. Adore Me is one of the best online lingerie sites where you can find absolutely everything you want from panties to bras to nightwear.
Adore Me, is a monthly subscription website for women. After you subscribe, you will have the chance to receive a selection of lingerie and nightwear in the style you have pre-selected. The lingerie you will find at Adore Me is created by prestigious designers and all their products are of great quality. With this company, you will find brands such as Rene Rofe, Felina, Affinitas, and Til Minight.
With your Adore Me subscription every 6th purchase will be free and every purchase offers you a 10 % discount, plus you can enjoy free shipping. This excellent online lingerie site is perfect for women who like to buy underwear every month. However, if you don't feel the need to buy items every month, but love to buy them occasionally, we invite you to visit our list of alternatives to Adore Me below and enjoy a great selection of quality lingerie at a great price.
See Adore Me
Here are the best alternatives to Adore Me
BlueBella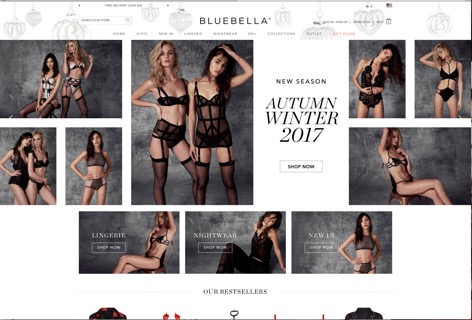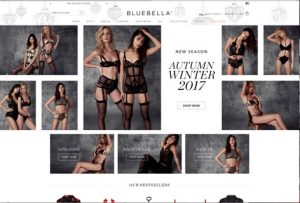 Official Website
One of the best websites like Adore Me, BlueBella will offer you fashionable lingerie that redefines sexuality. BlueBella offers sensual and very affordable lingerie for women of all sizes. On the BlueBella website, you will find a wide selection of collections and discounts that are sure to please. Based in England, BlueBella offers free international shipping with a purchase of over £40. Check out their sizing guide to make sure you order the right items and go enjoy this great lingerie store right now.
---
Curvy Kate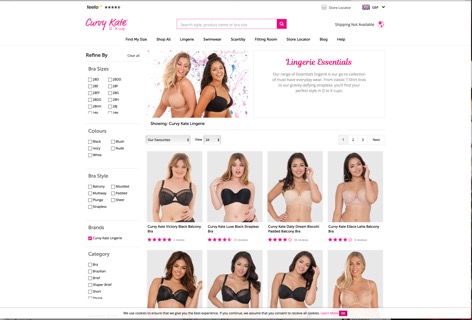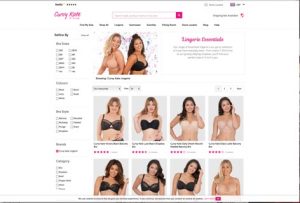 Official Website
As the name suggests, Curvy Kate offers lingerie for curvy women. This online lingerie store like Adore Me offers sexy, high quality lingerie and swimwear for plus size women. Curvy Kate is fun and sensual and it is guaranteed that you will fall in love with all their pieces.
It doesn't matter if you buy the items to please your partner or for your own pleasure, either way you will be satisfied with your purchases. Curvy Kate, too, offers an international delivery service and prices that defy all competition, so why not take advantage of it now.
---
MaxCleavage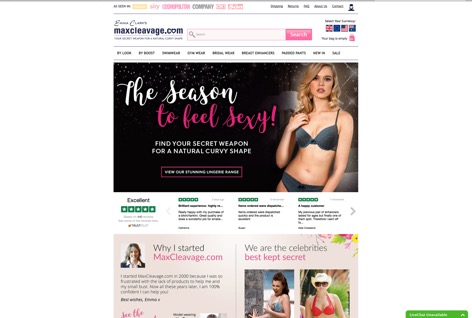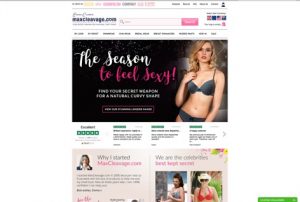 Official Website
This addition to our list of alternatives to Adore Me is perfect for all women who want to proudly show off their beautiful curves. On this site, you'll find padded bras, workout clothes, and a great selection of items that are sure to please.
MaxCleavage is one of the best online retailers of fine women's lingerie and you will find items for all sizes. Also take advantage of their discounted item section and you can save up to 70% off the suggested retail price. You can also take advantage of an international shipping service.
---
Heidi Klum Intimates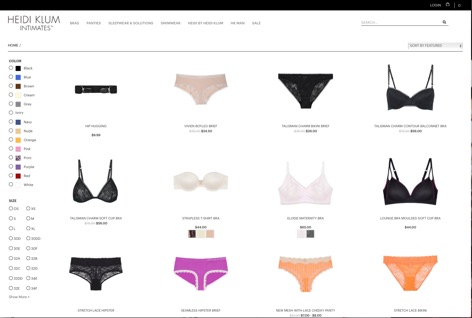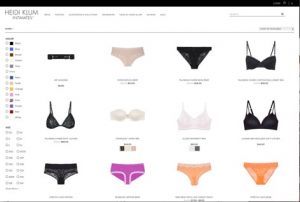 Official Website
This lingerie boutique created by Heidi Klum was created to make women feel good and confident with themselves every time they wear a garment from their collections. Heidi Klum Intimates is a luxury brand that offers high quality lingerie that you will love to wear. The delivery service is free with a purchase of 100.00 dollars and more anywhere in the United States and Canada, you can figure about 10 business days for the delivery of your order.
---
Skarlett Blue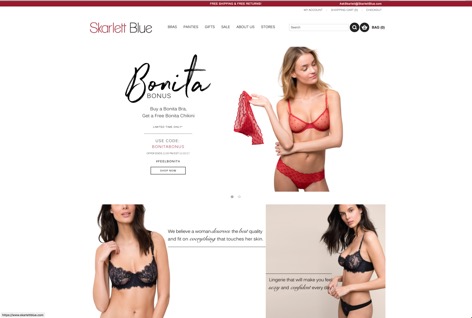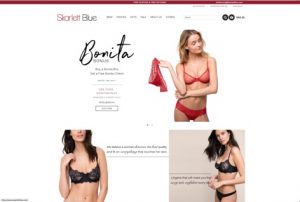 Official Website
Skarlet Blue wants all women to know that they should never compromise on quality, especially when it comes to lingerie. With Skarlett Blue, the word sexy takes on its full meaning. This online lingerie store like Adore Me offers luxury fabrics and designs that you will love to wear. Skarlet Blue makes sure to create quality clothing and once you get your order, you won't be able to wait to go try on your new lingerie.
Save a lot of money by going to the discount section on their page and enjoy free shipping, no matter how much, on your purchases. Go visit Skarlet Blue right now and pamper yourself by purchasing some of the most beautiful lingerie pieces online.
---
Little Cherry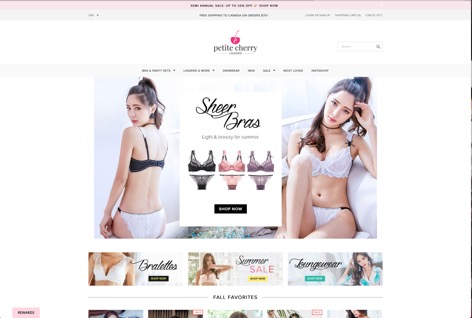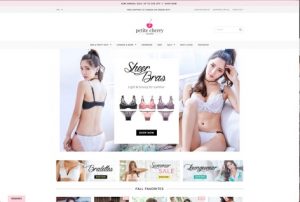 Official Website
If you're looking for lingerie for a wedding, or for comfortable everyday lingerie, you'll really like this store, similar to Adore Me. Petite Cherry has fine lingerie that you'll love for its lightness in the summer and its comfort in the winter. On this site, you will find a great selection of lingerie, stockings, and even dresses.
Petite Cherry is a Japanese brand that offers a wide range of styles and new ones are added regularly. Petite Cherry, offers a loyalty program that will give you a free bra and underwear after every 5 purchases. International shipping is offered with a purchase of more than $70.00.